What are your plans for Christmas?
Every year, my family dines at one of the Rosen Hotels for their Christmas Day buffet and we take a picture with Mr. Rosen himself, pictured above.  It's become a family tradition of ours ever since we met him during a Christmas Day buffet back in 2014 when he greeted our table and asked us how we were doing.  My mom immediately recognized him from reading about him in the papers and asked him if he was Mr. Rosen and he confirmed and allowed us to take a picture with him.  He's seriously the best.
Life came back to a full circle when I was invited to attend Rosen Hotels & Resorts' first-ever Holiday Night of Lights media event to preview what each hotel is doing for their Christmas Day buffet & holiday events this year.  The night started with all 50 bloggers and friends hopping onto a snazzy two-story bus (our "sleigh" for the night that was generously donated by City Sightseeing Tours Orlando) to visit all 7 Rosen properties and see their holiday lights, with delicious bites at each stop.
At Rosen Hotels, their attention to detail is always impeccable, nothing ever gets overlooked and the customer service is top-notch.  I am so looking forward to making it out to the Christmas Day buffet at one of the Rosen Hotels this year with my family.
First Stop – Clarion Inn Lake Buena Vista for chocolate peppermint mocktinis, Santa Claus mopolitan, crab cakes, caprese skewers, dunking donut station, sweets, and a tour of the beautiful Bella Vista event venue.
Second Stop – Rosen Inn Closest to Universal for a hibachi performance from the Shogun chefs (I wasn't able to get a picture of them in action because they were super fast) and sushi & sake from the Sakura Bar.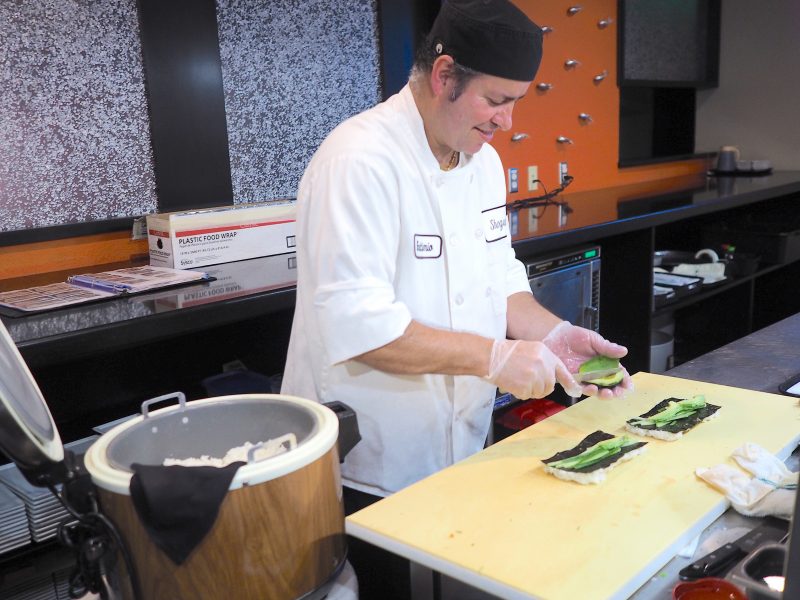 Third Stop – Rosen Inn International for "The Rosen Tree" lighting, cesar salad cups and sweet & spicy meatballs
Fourth Stop – Rosen Inn at Pointe Orlando for selfies with an elfie, chicken wellington, mushroom puff and Christmas cookie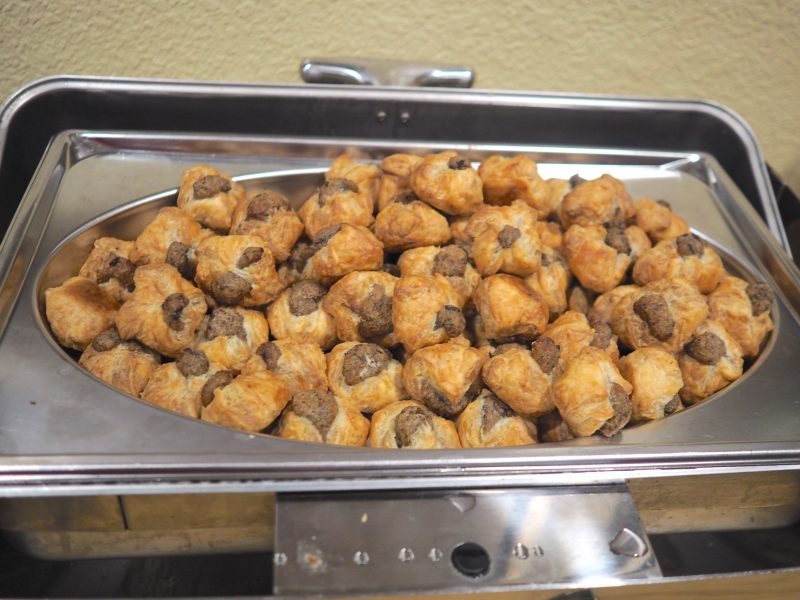 Fifth Stop – Rosen Plaza – for a sneak preview of the upcoming Dec. 15 Iced Out! event (free to the public), an ice luge with a signature cocktails, fig & manchego lollipops, lobster corndogs and baby lamb chops prepared by Executive Chef Michael and team.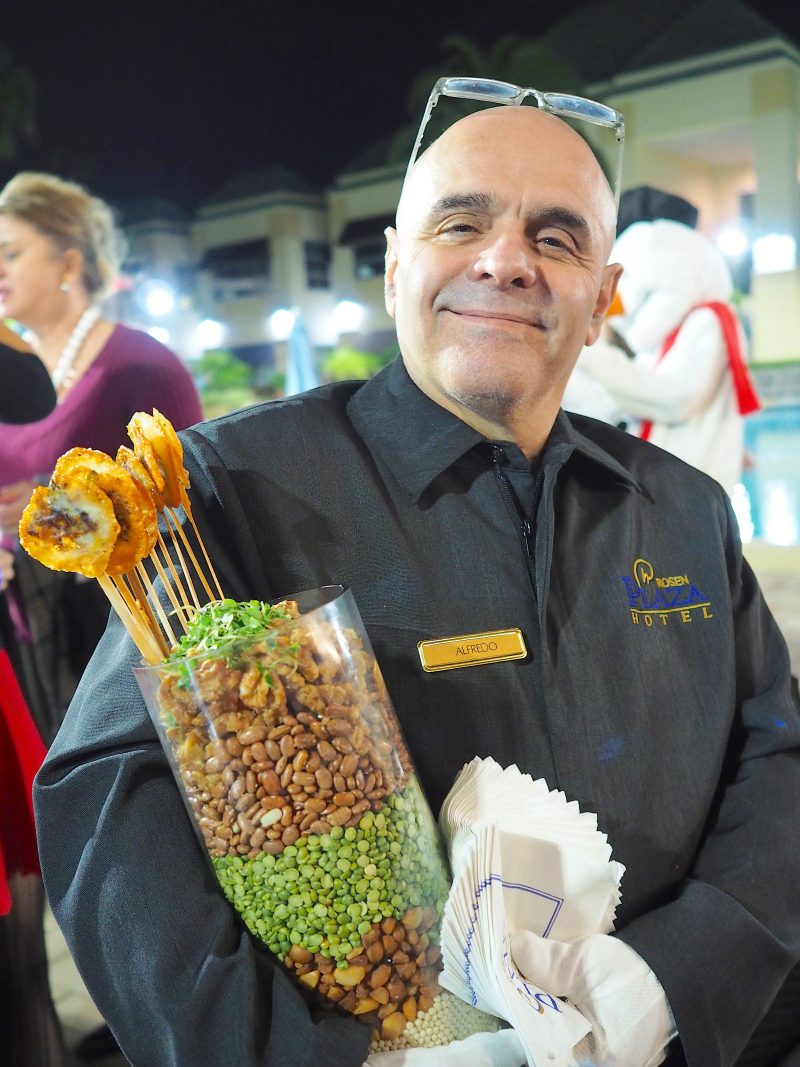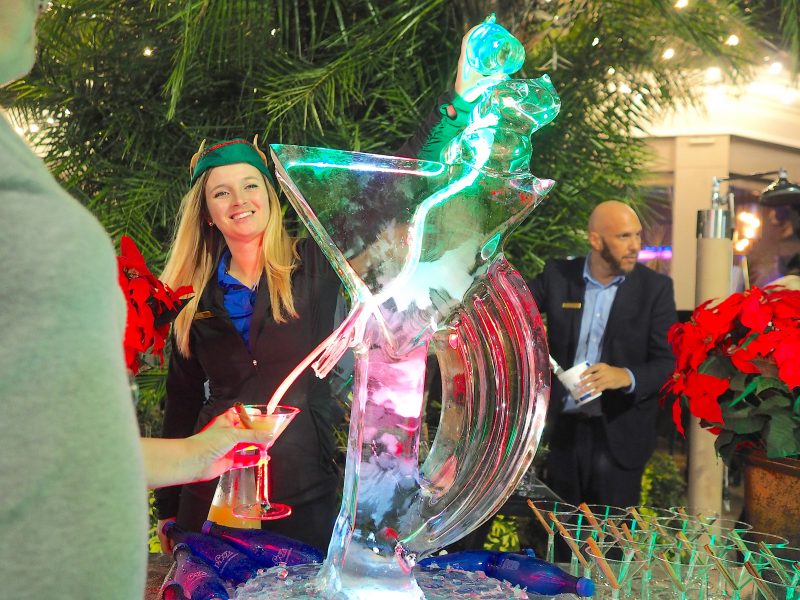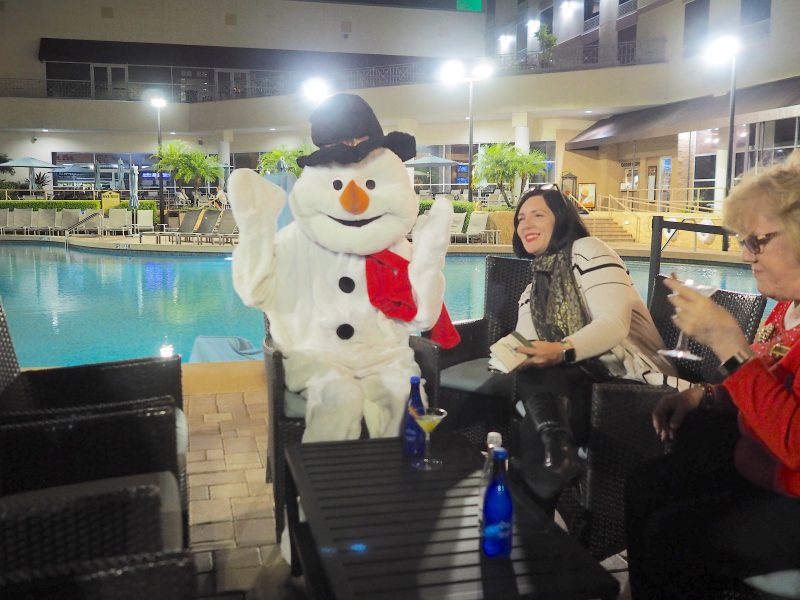 Sixth Stop – Rosen Centre – for a greeting by Christmas carolers, a real gingerbread house, Harry's ropa vieja empanada, pineapple ceviche, strawberry cheesecake, pumpkin cheesecake, and drinks from Harry's Poolside Bar & Grill
Seventh Stop – Rosen Shingle Creek for a sneak preview of the charity trees (which will be displayed in the hotel's grand lobby) decorated by 24 local non-profits throughout Orlando, and a festive mix and mingle with the hotel and charity partners.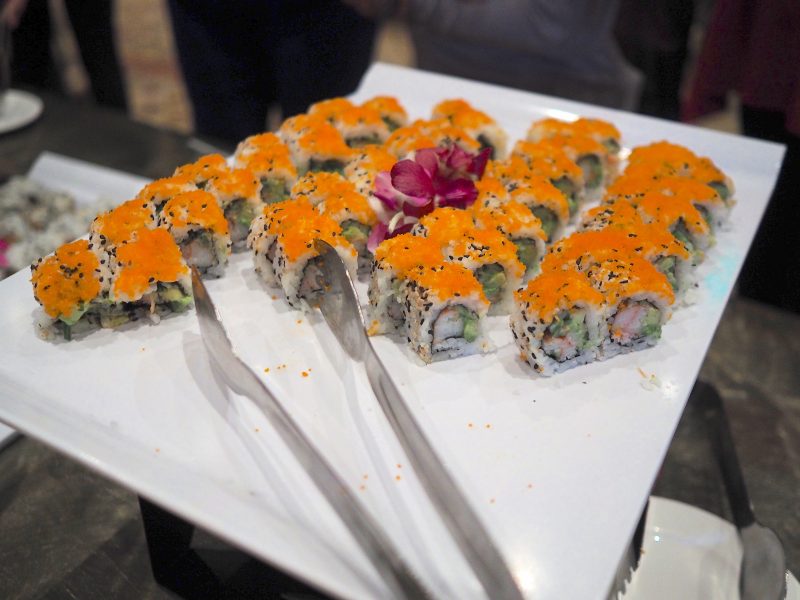 Thanks Mr. Rosen for hosting us in such a family way!