When I heard that The Ravenous Pig, the critically acclaimed gastropub on Fairbanks Avenue in Winter Park, Fla., had announced chef Camilo Velasco as the new lunchtime chef de cuisine – I knew that I needed to pay a visit as soon as possible.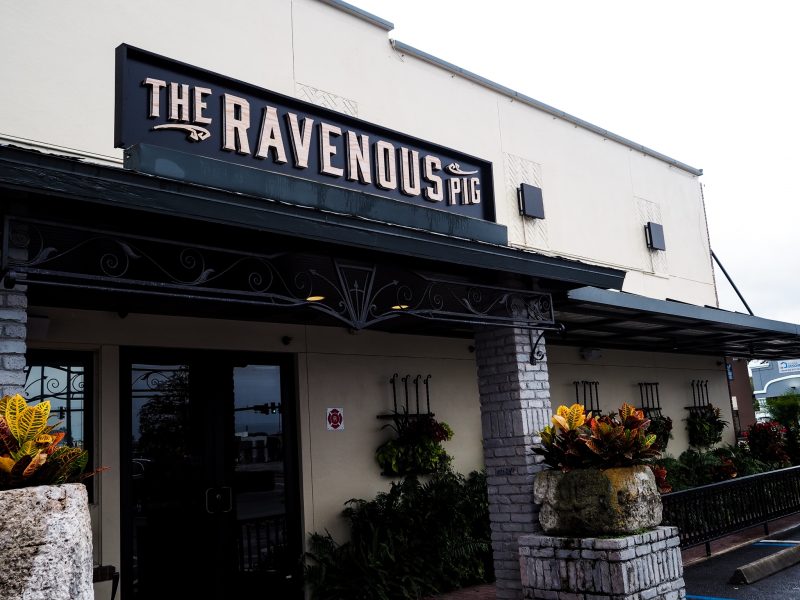 Chef Velasco comes to The Ravenous Pig from 1921 Mount Dora, where he served as executive chef under the restaurant's former chef-partner and James Beard Award-winner, Norman Van Aken. Previously, Velasco was responsible for developing the brunch, lunch and dinner menus at Barnie's Coffee Kitchen in Winter Park.
He also had a stint as executive chef at NORMAN'S at the Ritz-Carlton Grande Lakes, and he trained under another name familiar to the James Beard Foundation, chef Scott Hunnel, at AAA Five-Diamond restaurant, Victoria & Albert's.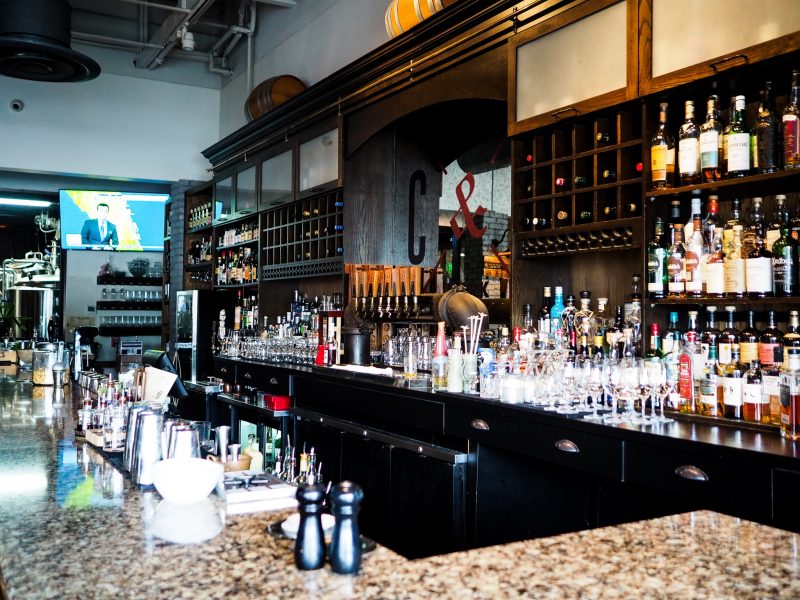 In his new role at The Ravenous Pig, Chef Velasco will manage the kitchen during daytime hours, and develop the lunch, brunch and happy hour menu.
With The Polite Pig at Disney Springs, Cask and Larder at the Orlando International Airport, the growing "Swine Family" brand led by chef/owners James and Julie Petrakis, you could imagine how refreshing it was to see Chef Petrakis – the man himself – in the kitchen at lunch time, on the line and putting out the latest dishes for service that day, right along side Chef Camilo Velasco.
There's a few new dishes as mentioned before on the list, including the Lamb Pita, a dish that hearkens to Chef Petrakis' Greek heritage, a hearty pita sandwich with harissa spiced lamb, fried chickpeas, hummus, sweet gooseberries, pickled onions, and a touch of tumeric spice. It's probably one of my favorite things I have eaten this year so far!
LAMB PITA
harrissa spiced lamb, hummus, gooseberries, fried chickpeas, feta,sumac pickled onion
Another favorite of the seasonal menu – the sultry, earthy Mushroom Pasta – full of the flavors of harvest fall, with lots of root vegetables and mushrooms – celery root puree, roasted wild mushrooms, purple radish, mushroom broth, and brown butter. It's a work of art to see and taste.
Mushroom Pasta – celery root puree, roasted wild mushrooms, purple radish, mushroom broth, brown butter
Love Palm Golden Ale – with Amarena Cherry and Wild Strawberry
Several new dishes have already made their way onto the menu, include:
Japanese-style, locally caught St. John's River Buffalo Catfish Katsu
Asian-style Crispy Stuffed Chicken Wings.
Grilled Heirloom Carrots served with chermoula, pistachio-almond dukkah, tahini yogurt sauce, and scattered pickled golden raisins and sliced French breakfast radishes.
Grilled Heirloom Carrots served with chermoula, pistachio-almond dukkah, tahini yogurt sauce, and scattered pickled golden raisins and sliced French breakfast radishes.
At brunch, guests can sample three new menu items, including:
Whipped Ricotta & Kumquat Toast featuring Florida's miniature winter citrus and topped with edible marigolds.
The Israeli Shakshouka featuring harissa-spiced lamb with poblano peppers, marinated feta, fragrant fried garlic surrounding baked farm eggs and served with homemade pita bread.
Sweet Potato Parker Rolls made with black-strap caramel and topped with benne seeds.
To showcase Velasco's talents and emphasize their new daytime offers, The Ravenous Pig has also announced that they will extend their original opening schedule with continuous service seven days per week.
For Lunch: Mon.-Sat., 11:30 a.m. to 3 p.m.
For Dinner: Everyday, 5 p.m. until 9 p.m. (Sun.), 10 p.m. (Mon.-Thurs.), 11 p.m. (Fri.-Sat.)
For Happy Hour: Mon.-Fri., 3 p.m. to 6 p.m.
For Brunch: Sun., 10:30 a.m. to 3 p.m.
"With vast knowledge and experience working with fresh, sustainable and seasonal ingredients at some of Orlando's best restaurants, Camilo will be a tremendous asset to the team. His addition will allow for Chef Nick, Julie and I to oversee the brand as a whole in order to focus our efforts on various new projects on the horizon for the Swine family," said Chef/Owner James Petrakis.
Aiming to keep the dinner menu fresh, seasonal and exciting, Chef/Owner James Petrakis and dinnertime chef de cuisine, Nick Sierputowski will debut six new and innovative dishes for evening service including:
Grilled Oysters with housemade 'nujda, breadcrumbs and finished with fresh herbs.
Chef Special Whole Grilled Sheepshead (MP) fish entrée marinated in preserved lemons, and served with Serrano ham, wilted kale and the bright flavor of blistered tomatoes.
Direct from Florida's gulf waters, the Tampa Bay Octopus and Ponce Inlet White Shrimp featuring crisped romanesco cauliflower, X.O. sauce made from house charcuterie, piquant bird's eye chili, and fresh herbs.
Bone-In Pork Chop Milanese with roasted marble potatoes, herb salad, pepperonata, & lemon caper sauce.
For more information about The Ravenous Pig, visit TheRavenousPig.com.
# # #
About The Ravenous Pig:
The Ravenous Pig in Winter Park, FL is an award-winning American Gastropub, owned by James Beard nominated chefs Julie and James Petrakis that provides guests with an elevated dining experience. The extensive menu ranges from traditional pub fare to raw bar offerings, house-cured meats, creative salads, house-made pastas and seafood and meats from local farms.