We were invited to experience the new a la carte breakfast and lunch items being offered for 'Sundays at Plancha'!  Guests can enjoy a new brunch menu, bottomless bubbles, bottomless bloodys, sips & cigars.
Plancha is a Cuban-American restaurant located in the stylish Four Seasons Golf and Sports Club Orlando, just a few minutes away from Disney Springs.  They are open Monday through Saturday from 11am-6pm and Sunday from 10am-2pm.  You do not need a hotel reservation to dine there and they have ample parking spots in their lot.
Bloody Mary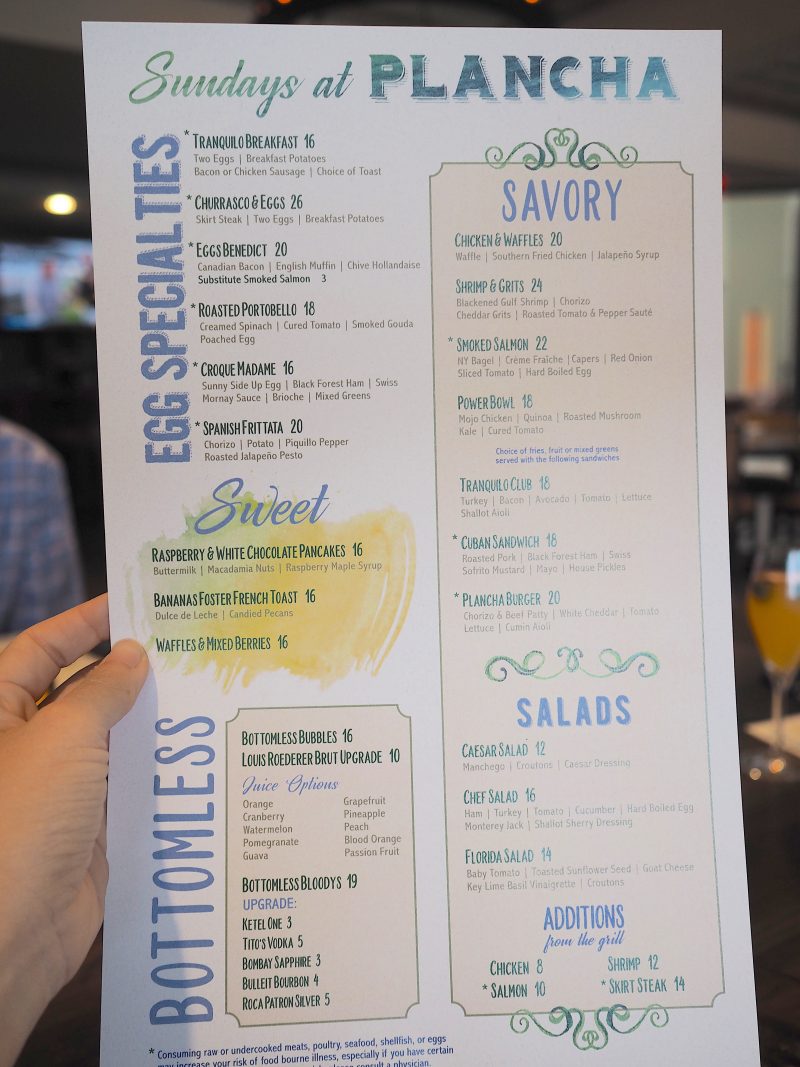 Raspberry & white chocolate pancakes.  Life-changing!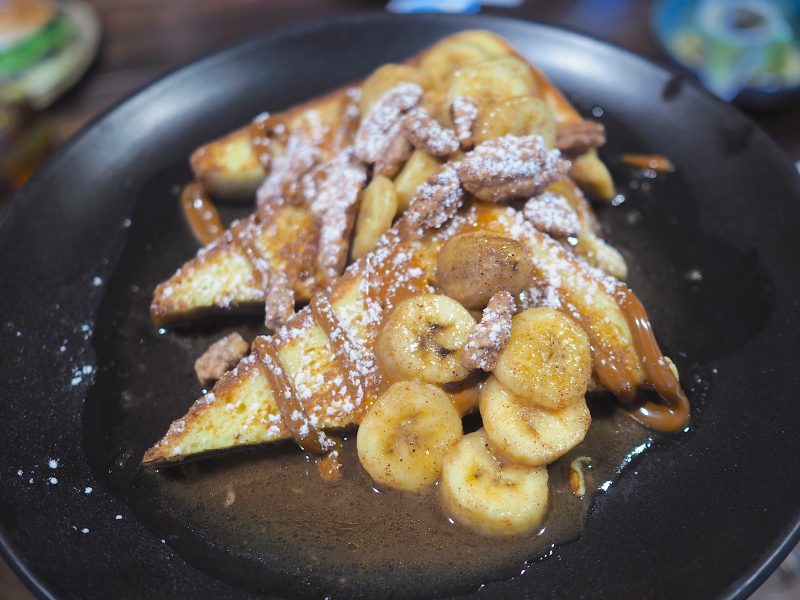 Banana foster french toast
Fried calamari
Chef Carmelo Moyeno
Tuna Tartare – avocado, ginger coconut vinaigrette, tostones, jalapeño, red onions, micro greens.  Highly recommended!
Roasted Portobello – creamed spinach, cured tomato, smoked gouda, poached egg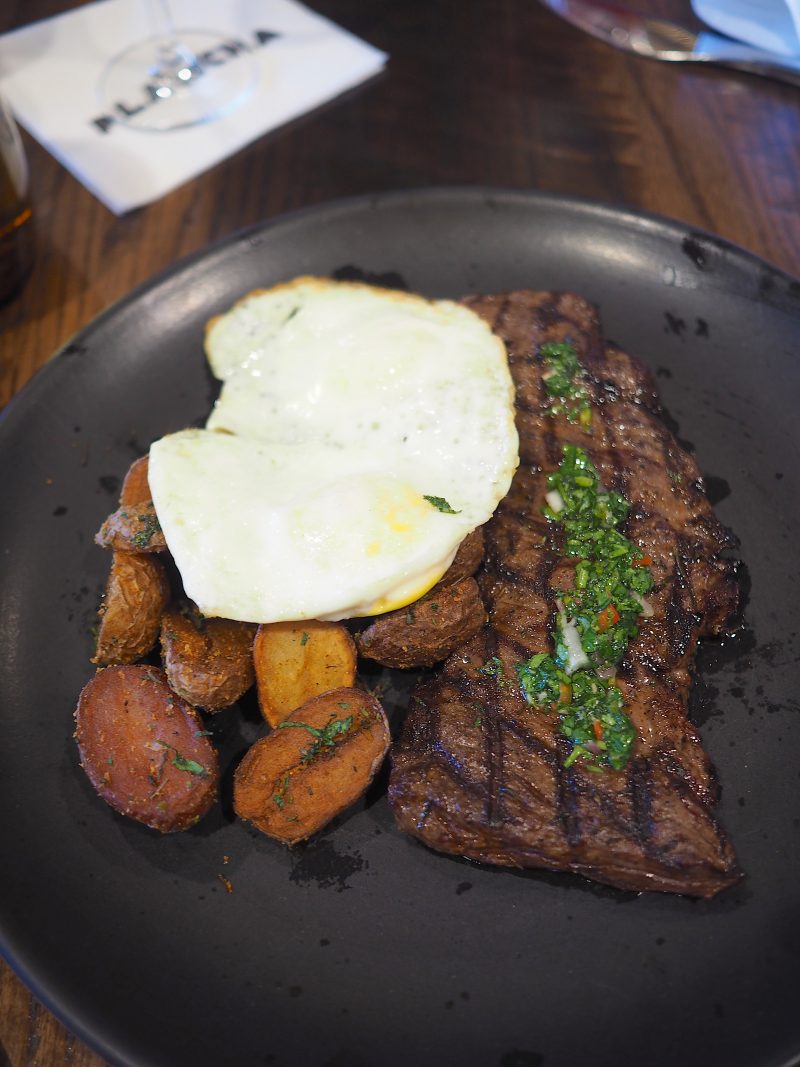 Churrasco & eggs with breakfast potatoes.  Delicious.  Be sure to order it with chimichurri!
Shrimp & grits

The scenic and peaceful view from the restaurant
Thank you to the manager Stuart for the top-notch hospitality!
Side note: The women's restroom was AMAZING and came with all the girly things: blow dryer, straightener, curling iron, lotion, mouthwash, q-tips, cotton pads, new hair brushes, lockers, showers, etc.  I felt like I was in a spa.
Plancha Four Seasons Resort Orlando at Walt Disney World® Resort
10100 Dream Tree Boulevard Orlando, FL 32836
(407) 313-7777