Formerly the Bay Hill Invitational, the Arnold Palmer Invitational golf tournament attracts the most talented players to come out to Orlando to compete as part of the PGA Tour. The tournament is played Bay Hill Club and Lodge, a private golf resort owned since 1974 by Arnold Palmer in Bay Hill, near Orlando's Dr. Phillips area. This year the event runs till March 10, 2019.
If you are in the area for the Arnold Palmer Invitational, you are in great luck as this is right by Sand Lake Road, also known as Orlando's Restaurant Row.
Here are 10 Orlando Restaurants to Try near the Arnold Palmer Invitational 2019
Seafood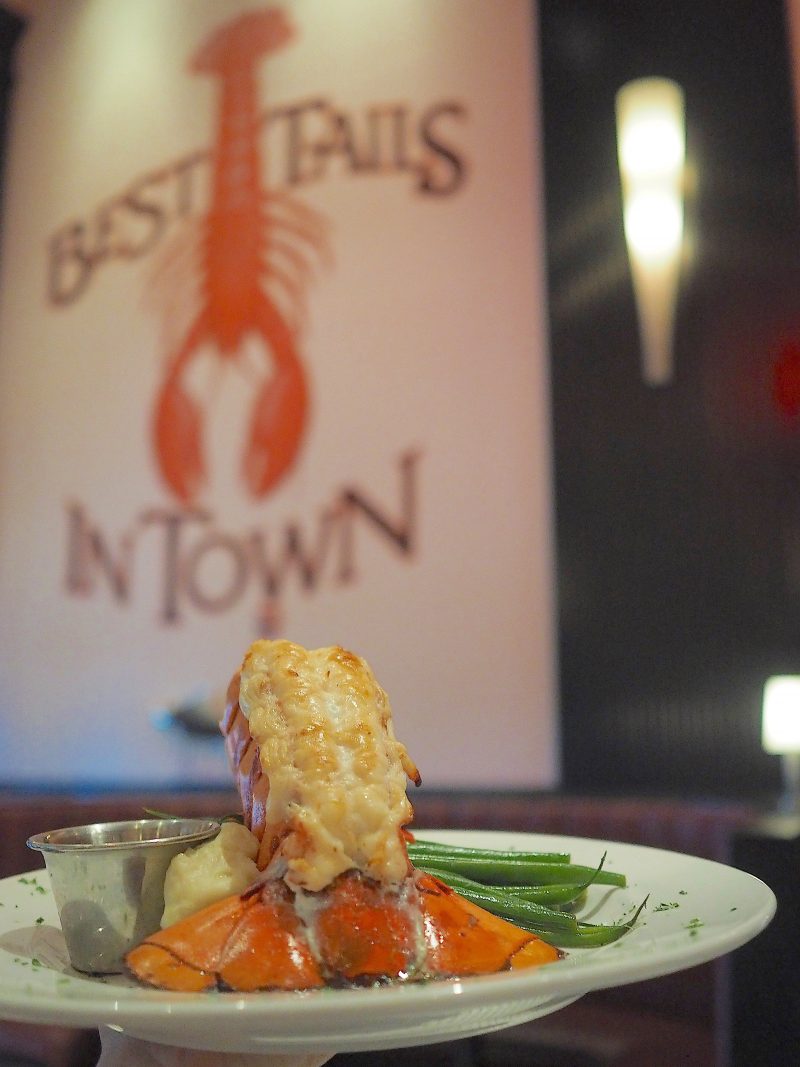 Big Fin Seafood Kitchen
8046 Via Dellagio Way
Dellagio Town Center
https://bigfinseafood.com/
Big Fin Seafood Kitchen has won countless awards for being recognized as Orlando's Best Seafood Restaurant – from the Orlando Sentinel Critic's Choice to right here at Tasty Chomps!. This year they celebrate their 10 year anniversary and continue to serve up excellent fresh fish, crab, lobster, and more. Happy hour is not to be missed as well with excellent drink and appetizer specials.
Ocean Prime
7339 W Sand Lake Rd #400, Orlando, FL 32819
https://www.ocean-prime.com/locations-menus/orlando
OCEAN PRIME is a modern American restaurant and lounge from renowned restaurateur Cameron Mitchell. Now through Sunday, the "Arnie's Gin & Tonic," which is Nolet's Gin, Fever Tree Citrus Tonic with Fresh Lemon and Lime slices. Menu includes: Prime Steaks with cuts including a 6. oz. Filet Mignon and Florida Grouper with lobster, gnocchi, spring peas, lemon jus
Burgers
The Whiskey
7563 W Sand Lake Rd
Orlando, FL 32819
https://www.downatthewhiskey.com/
Known for their burgers, The Whiskey uses local ingredients from eggs and produce, to grass fed game meats, hormone & range free chicken and organic produce. Their gourmet burgers are a blend of three cuts of beef and are always ground fresh.
New American
Pharmacy
8060 Via Dellagio Way
Orlando, FL 32819
https://thepharmacyorlando.com/
The "Best little speakeasy in town" serving moderately-priced farm-to table cuisine featuring appetizers, entrees and desserts. A full bar specializing in house-made seltzers,tonics, sodas and crafted tinctures.
Slate
8323 W Sand Lake Rd
Orlando, FL 32819
http://www.slateorlando.com/
SLATE Restaurant is locally owned and operated in the Dr. Phillips neighborhood with Chef-Driven menu offers seasonal produce, wood-grilled meats, fresh fish & seafood, pizza's baked in a wood-burning copper oven, Sommelier curated boutique wine list, extensive spirit selections, local draft beers, and hand-crafted cocktails.
Urbain 40 American Brasserie and Lounge
8000 Via Dellagio Way
Orlando, FL 32819
http://urbain40.com/
Urbain 40 is an American Brasserie and Lounge inspired by a 1940s neighborhood eatery with live music in the evenings, excellent mussels, steaks, and a superb dessert list.
Chatham's Place
7575 Dr Phillips Blvd
Orlando, FL 32819
https://chathamsplace.com/
Chatham's Place Restaurant opened in 1988 and has continually maintained a tradition of fine dining with continental inspired cuisine, led by Owners Chef Tony Lopez and Maurice Colindres.
Steakhouse
The H Cuisine
7512 Dr Phillips Blvd
Ste 80
Orlando, FL 32819
thehcuisine.com
This is a Mediterranean inspired, Turkish influenced steakhouse with a sister restaurant in Turkey. Watch out, salt bae.
Traditional Ribs
Tony Roma's
8560 International Dr
Orlando, FL 32819
https://tonyromas.com/location/international-drive/
Though known for their ribs, Tony Roma's on International Drive recently underwent a major makeover and released a new menu for spring here.