We were invited to Marlow's Tavern in Winter Park to taste signature items demonstrated by Executive Chef, CEO and Co-Founder of Marlow's Tavern, John C. Metz and every dish was perfection.  I've attended a few media events at Marlow's Tavern and the food never disappoints.  Go here if you want a great service and a wholesome meal!
SMOKED TROUT DIP – Ducktrap River Smoked Trout, Olive Oil, Horseradish, Fresh Herbs and House-Made Wheat Thins
This is the trout that they use to make their dip!
ASPARAGUS FRIES – Crispy Thin Asparagus with Tarragon, Citrus Aioli
J.T.'S KETTLE CHIPS – Crispy Potato Chips Crowned with Gorgonzola Cheese, Bacon, Roma Tomato and Scallion
BEEF CARPACCIO – Filet Mignon, Dijonnaise, Parmesan, Fines Herbs, Crispy Capers
SHRIMP & CRAB "NACHO" PLATE – Sautéed Shrimp, Crab, Pepper Jack Cheese and Fresh Jalapeno
BLACK & BLUE STEAK – Grilled Beef Tenderloin, Crisp Field Greens, Vine Ripe Tomato, Crumbling Gorgonzola, Scallion, Pickled Red Onion, Creamy
Gorgonzola Dressing
ASIAN AHI TUNA – Spice Crusted Ahi Tuna, Field Greens, Roma Tomato, Fresh Avocado, Snap Peas, Cucumber, Miso Soy Vinaigrette & Crisp Wonton
PRIME RIB FRENCH DIP WITH FRESH FRIED OKRA – Roast Prime Rib Shaved Thin, Swiss Cheese, Caramelized Onions and Mayonnaise on Soft Cuban Roll
CHICKEN FRISCO CLUB WITH CHICK PEA FRIES – Prestige Farms Chicken, Swiss, Arugula, Apple-Wood Smoked Bacon, Apple, Pickled Red Onion, Horseradish Aioli, Pressed Sourdough
ROYALE WITH CHEESE – Wagyu Beef Seared Perfectly and Stacked with American Cheese, Dill Pickle and Buttery Sesame Brioche
GRILLED ATLANTIC SALMON – Jumbo Cous Cous, Baby Spinach, Toasted Almonds, Dried Cranberries, Red Wine Butter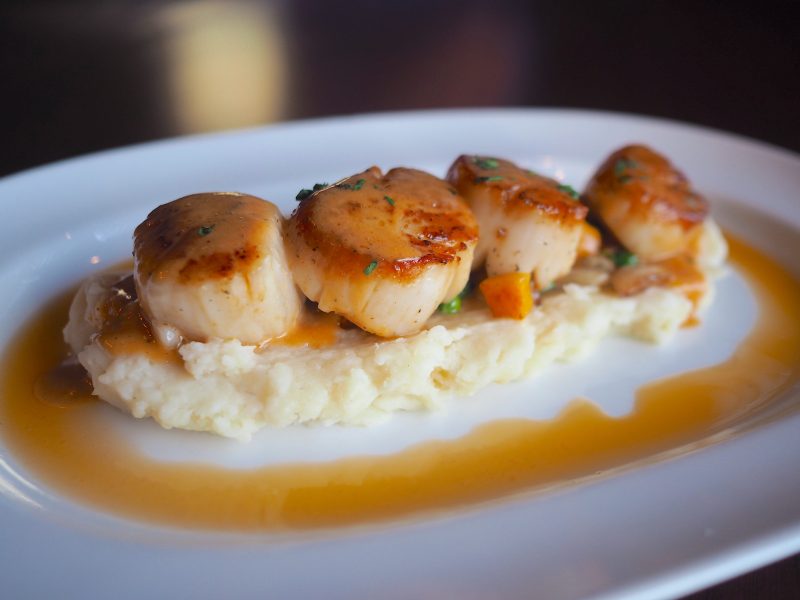 SEARED JUMBO SCALLOPS – Simply Seasoned & Perfectly Seared, Whipped Potatoes, Roasted Fennel, Butternut Squash, Green Pea Hash, Roasted Tomato Fondue, Tomato Oil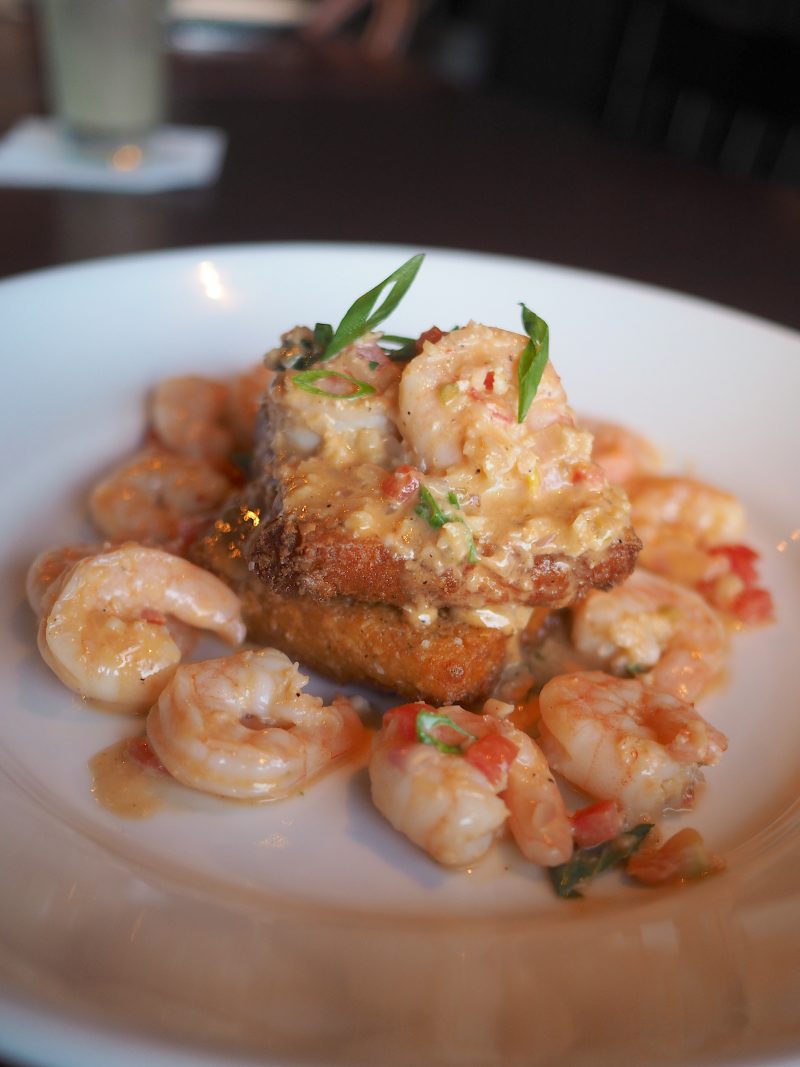 SHRIMP & GRITS – White Cheddar Grit Cake, Sautéed Spinach, Roma Tomato, Shallot and Roast Tomato Beurre Blanc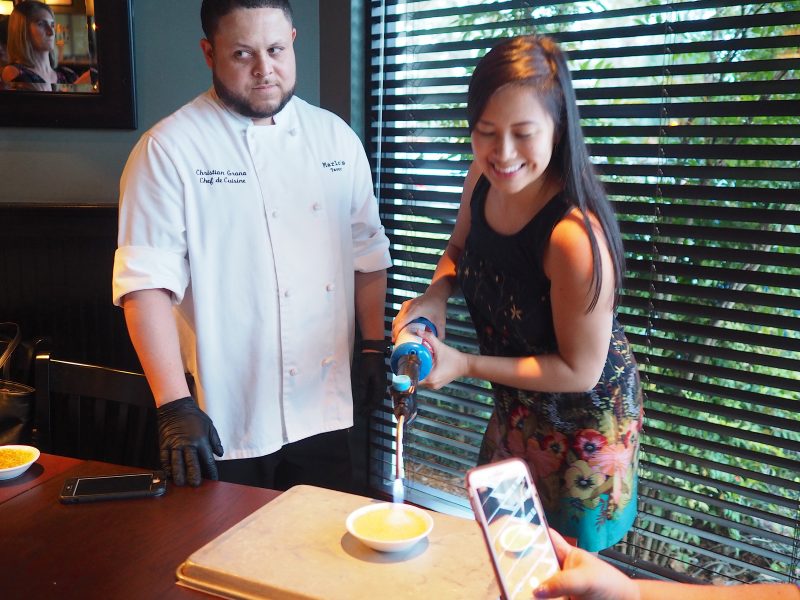 CLASSIC CRÈME BRÛLÉE – This NYC Classic, House-Made with Madagascar Vanilla Bean and Crispy Sweet Crust
BEACHED MARGARITA – Herradura Hibiscus Tincture, Beach Coconut Whiskey, House Made Sour
GRAPEFRUIT RICKY 2.0 – American Harvest, St. Germaine, Fresh Grapefruit Juice & a Squeeze of Lime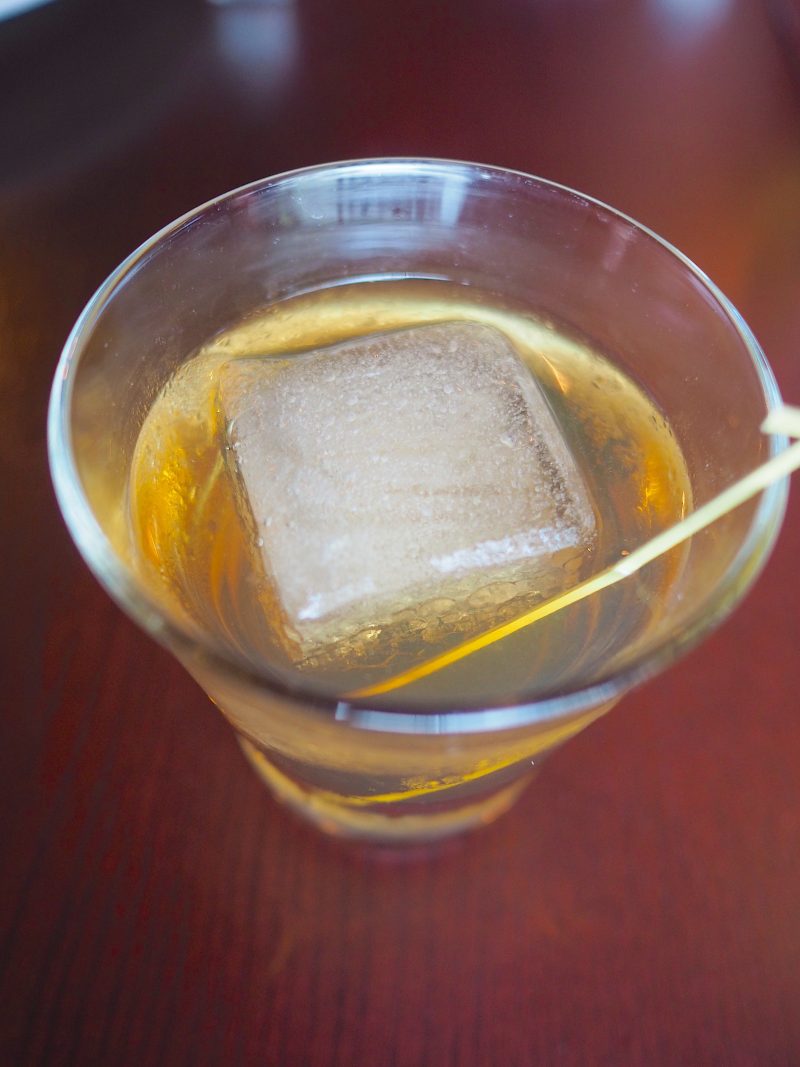 NEW FASHIONED – Belle Meade Bourbon, Giffard Banana Liqueur, Jack Ruby Aromatic Bitters, Expressed Orange Peel on the Rock
BLUEBERRY BUCK – The Classic Tavern favorite… Smirnoff Blueberry Vodka, Fresh Lime, Simple Syrup, Barritt's Ginger Beer and Shaved Nutmeg
Thank you for hosting us, Alan Palmieri!  He is a partner of Marlow's Tavern.
Marlow's Tavern – Winter Park
1008 S Orlando Ave, Winter Park, FL 32789
(407) 960-3670
marlowstavern.com