What's cooking at 4 River Smokehouse this summer?
We were invited to join John Rivers, 4R Restaurant Group Founder/CEO, in his private test kitchen for an exclusive preview of the new "Endless Summer of BBQ" dishes he's dreamt up for 4 Rivers Smokehouse.
We enjoyed a first glimpse (and taste) of the new "Endless Summer" menu featuring limited-time-only specials available at 4 Rivers Smokehouse locations (excluding downtown Orlando and Atlanta locations) from Monday, June 3 to Saturday, August 3.
Here are the new "Endless Summer of BBQ" Menu Items for 4 Rivers Smokehouse:
1. 4R Footlong

Grilled all-beef footlong hotdog piled high with pulled pork, melted cheddar, coleslaw and 4R Signature Sauce.
2. Baby Back Ribs with Peach Habanero Sauce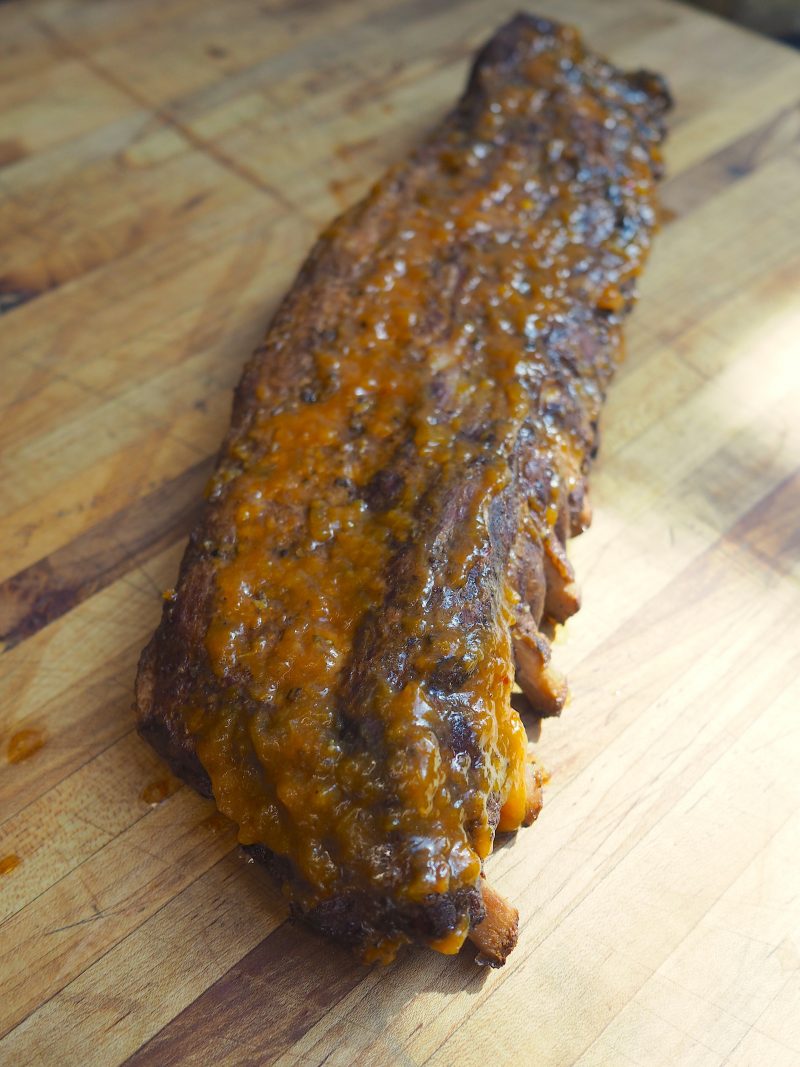 Succulent slow-smoked baby back ribs topped with limited edition 4R Peach Habanero summer bbq sauce.

3. Lemon Basil Raspberry Cupcake
4. S'Mores Cupcake
The "Endless Summer of BBQ" menu will also feature healthier plant-based options with the debut of 4Roots Salads, with a portion of the proceeds from each salad sold being donated to the 4Roots Farm & Agriculture Center. The 4Roots salads also can have meat added to upon request.
Here are the new 4 Roots Salad Menu Line from 4 Rivers:
1. Texas Caesar Salad
Crisp romaine leaves topped with protein-rich roasted chickpeas, signature 4R cornbread croutons and shaved Parmesan. Served with vegetarian Caesar dressing.
2. Farmhouse Salad
Tender kale spring mix and crisp romaine topped with protein-rich roasted chickpeas, chopped cucumber, tomatoes, onion, cheddar cheese and signature 4R cornbread croutons. Served with choice of dressing.
3. Tangy Thai Salad
Tender kale spring mix topped with protein-rich roasted chickpeas, julienned cabbage and garnished with toasted sliced almonds. Served with spicy Thai vinaigrette.
In addition to all of the Endless Summer of BBQ happenings at 4 Rivers Smokehouse, the rest of the 4 Rivers family of restaurants are also celebrating summer in new, exciting ways.
Here are the New Monthly Summer Specials at The COOP:
June – Chicken Tender Bowl
July – Chicken Tender Club
August – Buffalo Chicken Salad Sandwich
4R Cantina Barbacoa food truck at Disney Springs will also be offering new frozen sweet treats to help visitors beat the heat this summer, including:
1. Cookies & Cream Ice Cream Taco

2. Key Lime Pie Pop
3. Banana Cream Pie Pop

4. Peanut Butter Pie Pop
As part of its year-long 10th anniversary celebration, 4 Rivers Smokehouse has announced a variety of specials and giveaways.
Memorial Day, Monday, May 27 – free classic sandwich for all active duty military, veterans and first responders. Simply show ID at the register.
National Brisket Day, Tuesday, May 28 – first 100 guests at each Smokehouse location will receive a Free Brisket Sandwich card that's redeemable May 29 – June 15.  4 Rivers Smokehouse social media followers will also have the opportunity to win prizes throughout the day.
July 4th from 11 a.m. to 5 pm – all active duty military, veterans and first responders will receive one free classic sandwich. Simply show ID at the register.  Not valid at downtown Orlando location.

From June 3 to Aug. 3 social media followers of 4 Rivers Smokehouse can win amazing Endless Summer of BBQ weekly giveaways by using #4Rsummer when posting photos on social media. Weekly prizes range from free sandwiches and theme park tickets to free 4 Rivers food for an entire year. To be eligible, fans must engage with 4 Rivers Smokehouse each week on Facebook, Instagram, or Twitter for announcements on ways to win.
For more Endless Summer of BBQ information, visit: www.4rsmokehouse.com/summer.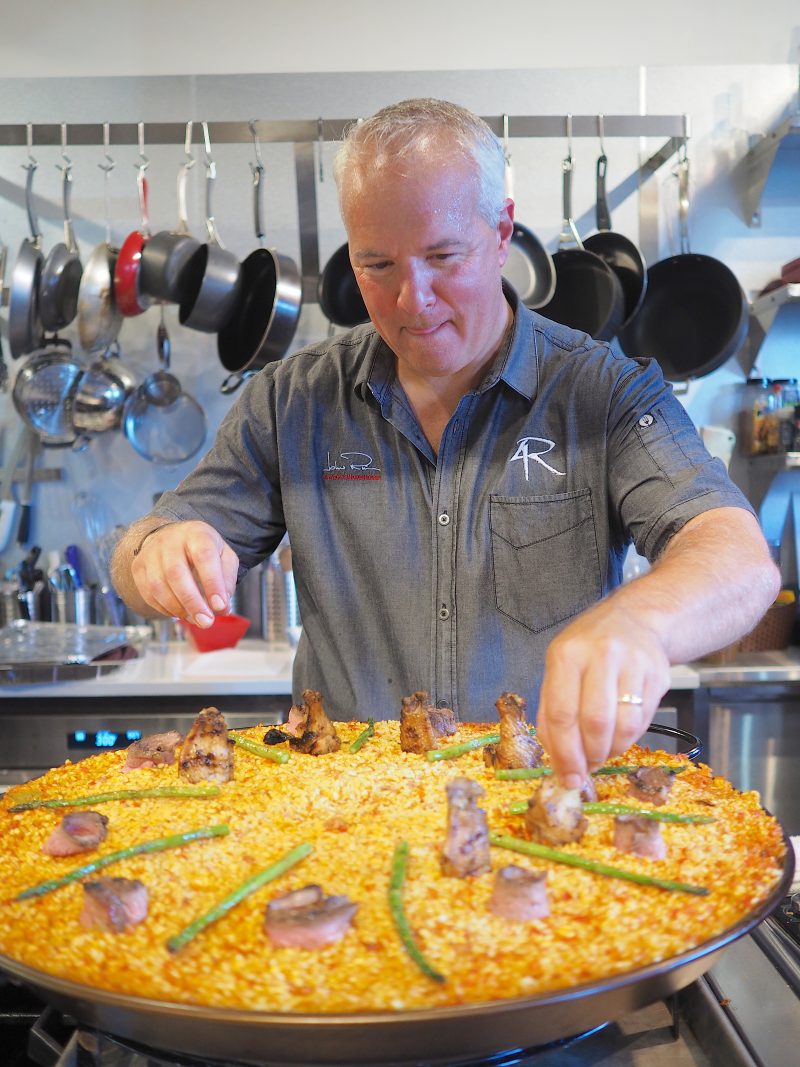 For BBQ lovers looking to host a summer social event, 4 Rivers catering is offering $25 off all catering orders more than $200 from June 3 until July 3. For more information regarding 4 Rivers Catering specials click here.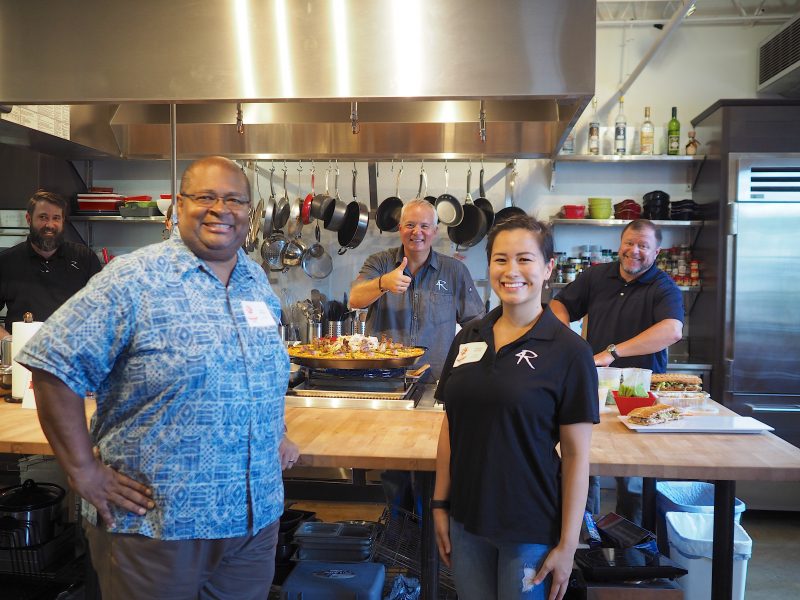 ABOUT 4 RIVERS RESTAURANT GROUP
Established in Winter Park, Fla. in 2009, 4 Rivers Smokehouse is a family-owned "Barbecue Ministry" specializing in 30-day aged Smoked Angus Brisket and "Homestyle Sides," as well as bold twists of flavor and ingredient combinations with "Signature Stackers" and "From the Farm" offerings. At the helm is Founder/CEO John Rivers, who strives to support the local community through exceptional products, steadfast customer service, and uncompromised integrity.
4 Rivers Smokehouse currently has 14 operating locations spanning the state of Florida and Atlanta, Georgia.  In addition to online ordering, the Smokehouse also has a catering food truck that can be spotted in and around the Central Florida area with locations listed on @4RiversCatering Instagram handle. Also part of the 4R family is The COOP, a neighborhood restaurant celebrating the home-style fare of the South serving breakfast, lunch and dinner in Winter Park.
All Smokehouse locations and The COOP are open Monday through Saturday and closed every Sunday to give team members a day for family and worship. 4 Rivers Smokehouse sauces and signature rubs are available for purchase in Publix stores throughout the Southeast online via Amazon.
For additional information about 4 Rivers Smokehouse or to inquire about catering opportunities, please call 407.4RIVERS or visit www.4rsmokehouse.com.
(Source: 4 Rivers Smokehouse)