We were recently invited to a media cocktail hour at the flagship Shula's Steak House at Walt Disney World Swan And Dolphin Resort here in Orlando with Coach Don Shula, the namesake legendary Miami Dolphin's coach and NFL's most-winningest coach.
During the reception we celebrated Shula's Steak House Orlando's 20th anniversary, the roll-out of their new branding, new menu, and newly minted restaurant renovations.
The updated menu by new executive corporate chef Demetrio Zavala aims to deliver high impact flavors using fresh ingredients and lighter alternatives.
The menu now features a selection of top-quality USDA Prime and dry-aged steaks, accompanied by classic sauces and butter – including sauce bordelaise, horseradish cream, and truffled butter, fresh seafood selections, refreshing salads, and an array of traditional sides like Potato Gratin, three-cheese Macaroni and Cheese, Sautéed Mushrooms and Steamed Asparagus with bearnaise vinaigrette.
Shula's Steak House is a part of the 30-year-old Shula's Restaurant Group which also includes Shula 2-Steak-Sports, Shula's Bar & Grill, Shula Burger and Shula's 347 Grill.
Here is an Inside Look at the new Shula's Steak House:
The hallway now features inset wall spaces showcasing a timeline of Coach Shula's career.
The back wall has now been updated to highlight the three stages of Shula's career: celebrating a record-breaking 325 wins, his first Super Bowl win to cap-off the only undefeated season in NFL history, and his induction to the Pro Football Hall of Fame via three framed, large-format images.
The new wine tower highlights Shula's Steak House's extensive wine program and seeks to elevate the guest experience with an eye toward stunning design and sophisticated beverage pairings with the menu's new focus.
At the newly renovated bar with Executive Chef Demetrio Zavala.  The bar and lounge space at Shula's Steak House has been expanded and now features a three-sided, wraparound bar for socializing and networking.
Luciano Sperduto, Director of Food & Beverage for the Walt Disney World Swan and Dolphin Resort, says of the refreshed Shula's Steak House, "It is an honor for the Orlando location of this great brand to be the first establishment to reveal the changes. Shula's Steak House hasbeen a staple of this iconic resort's food and beverage program, and we look forward to many years of continued success together."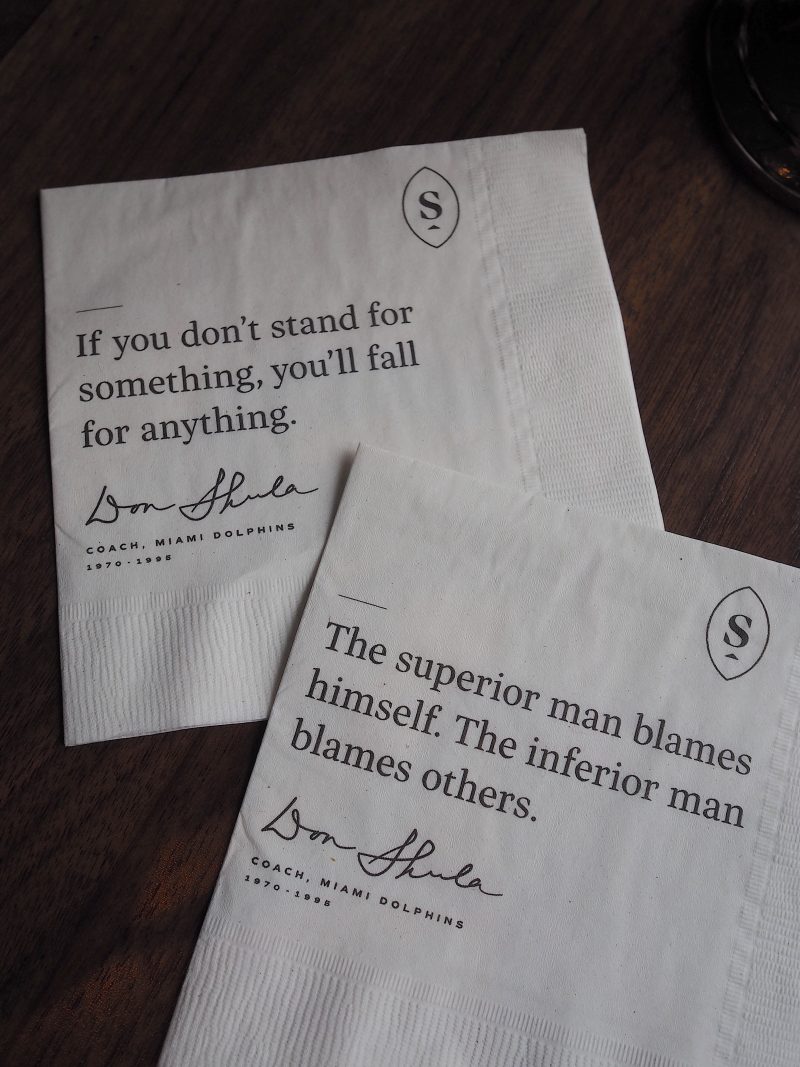 Jumbo Lump Crab Cakes

Steak with Béarnaise Sauce

Shrimp and Toasted Brioche
Premium Black Angus Steak Tartare – Minced Center Cut Filet served with Caper Aoili and Toasted Brioche

Seafood Bar for the Private Reception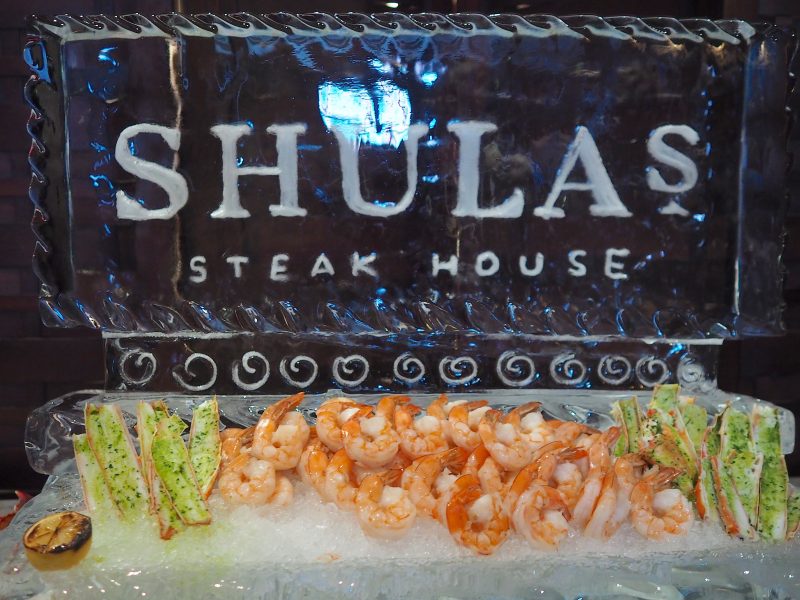 Lobster, Crab, and Oysters
Lobster Tail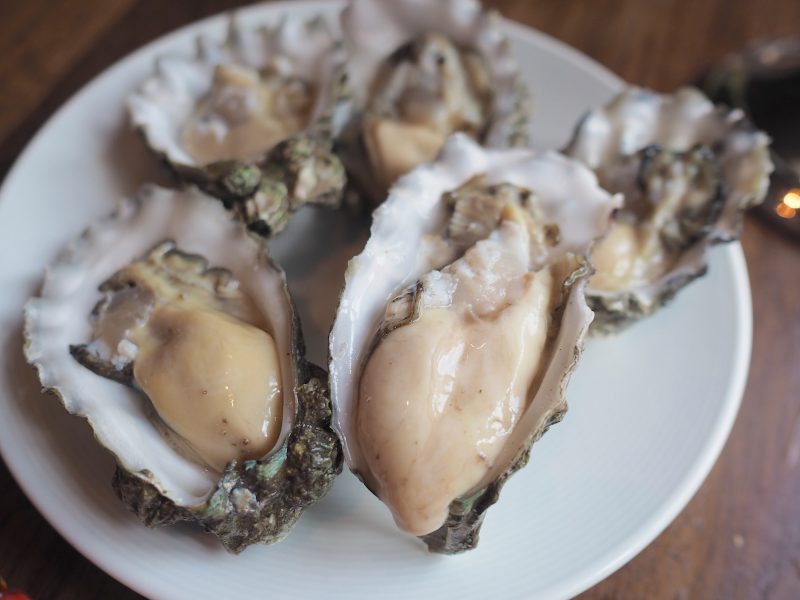 Oysters on the Half Shell
Crab Claw

Miami Dolphins-Themed Sugar Sculpture

Executive Chef Demetrio Zavala
Born on an army base in Colorado Springs, CO, Executive Chef Demetrio Zavala spent most of his life living in Florida. His family has Greek, Italian, French, Spanish, and Mexican roots and his grandmother and uncle were his greatest influences growing up.
Chef Zavala started cooking at the age of 15 as a prep cook in an Italian Restaurant in Boca Raton, Florida. He then learned classic French cooking at Gazebo Café and went on to La Vieille Maison and Mezzaluna with Chef Pierre Viau, where he really was inspired. Today, his culinary influences include Chefs Pierre Viau, John Belleme, Eric Ripert, Daniel Boulud, Jean Georges, and Dante Boccuzzi.
Interview Q &A with Executive Chef Demetrio Zavala:
What are some of your first childhood memories around food? My memories of food growing up are walking through my grandmother's garden picking her tomatoes and cucumbers. I would rinse them off in a bowl of water and eat them right away with a salt shaker I would bring into the garden. I would spend a lot of time with grandma in the kitchen peeling potatoes, cucumbers and watching her make tomato sauce.
What were some of your favorite dishes growing up? My favorite dishes growing up were my grandma's lasagna, rope vieja, lichen aside, pickled beets, duck a l'orange, buttermilk tomato cucumber salad, curry chicken, her black beans and rice. I can't forget Chicago hot dog.
What was that moment where you realized you wanted to become a chef? I realized I wanted to be a chef when I saw what food did to people. The holidays at my grandma's house everyone would come over enjoy and truly be happy. At that moment I realized I wanted to make a difference in people's lives through food. I started at Max's Grille in Boca in 1995 this was the icing on the cake for me. I was able to taste all kinds of ingredients, that I had never been exposed to. Everyone treated the ingredient with such care, I was amazed. It reminded me of how my grandma would talk to her plant and care for them. I did my first wine dinner with chef Pierre Viau at Cafe Max, I was in another world. This is what I want to spend the rest of my life doing. The reactions that people gave when eating the food, it gave me goosebumps. I felt happier in this moment then I have ever felt in my life. Chef Pierre Viau helped me stage in NY and various restaurants. He would tell me I have a gift and I had what it takes to be a good chef. I would stay late and come in early to learn. He truly nurtured and enhanced my cooking skills. This why I love being a chef.
What are some of your favorite new dishes on the menu? Some of my favorite dishes on the Steakhouse menu are the tuna tartare, steak tartare, seared scallops, wedge salad, Prime NY Strip, roasted 1/2 chicken and the truffle cream corn.
What are some of the ingredients you are most excited about working with this season? It's springtime and I really enjoy working with green strawberries, ramps, english peas, fava beans, rhubarb and spring lamb.
With 20 years in the business, what are the all-time guest favorite dishes? My country pate with carrot mustard jam.  Cantaloupe Soup, milk foam, lemon compressed cucumbers and pickled chilies.  Roasted Lamb, eggplant yogurt puree, chermoula, lamb fat cereal, lamb jus.  Duck Waldorf, cranberry ketchup, walnut puree and smoked apples.  Turnip Carbonara, duck bacon, duck egg, sage, parmesan, apple ash.  Carrot Caesar, shaved heirloom carrots, pistachio, maple croutons, foie gras caesar dressing, carrot tops.  PB&J, Marshmallow cremeux, aerated peanut butter cake, concord grape sorbet.
What do you love most about working at Shula's Steak House? I really enjoy working with the team behind Shula's Restaurant Group, especially CEO Bill Freeman who is a true visionary and hospitality industry veteran. He has allowed me to be creative and do what I do best in the kitchen.
What is the secret to a great steak? The secret to cooking a perfect steak is to sous vide it first and letting it rest once it has been seared.
What is your favorite side dish with steak? Favorite wine pairing? My favorite side dish is the Crispy hash browns with lemon, thyme and caramelized onions.
If you could eat one thing for the rest of your life, what would it be? I would eat salad for the rest of my life. Salad can be done in my different ways. If we are talking junk food I would eat Chicago style hot dogs. My favorite fruit to eat for the rest of my life would be nectarines.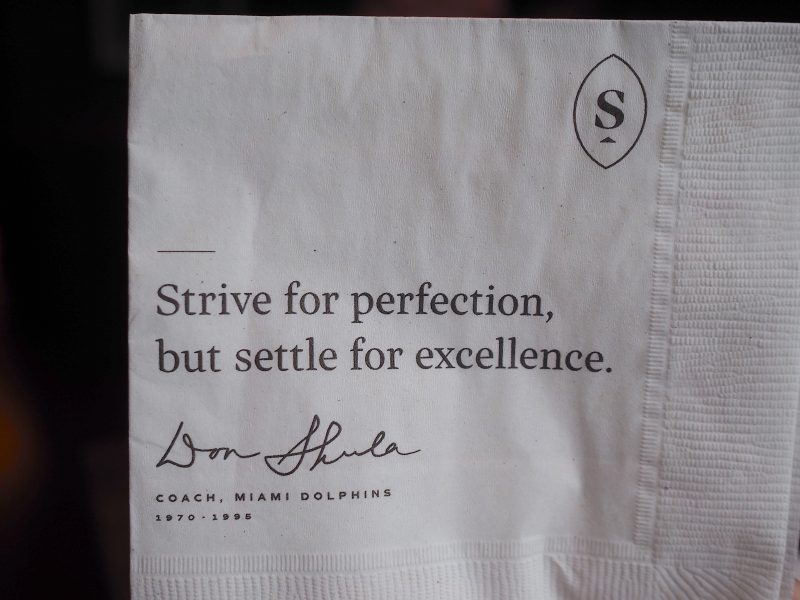 Shula's Steak House
Walt Disney World Swan and Dolphin Resort
1500 Epcot Resorts Blvd. Lake Buena Vista, FL 32830
shulas.com/shulas-steak-house/