Ice cream and coffee are possibly one of the best combinations. And chances are if you don't like one of those, you like the other! Kelly's Homemade Ice Cream is a classic and very popular spot around Orlando. So what better way to celebrate half-way to Christmas by a Barnie's Coffee and Kelly's Homemade Ice Cream collaboration?
Santa's White Christmas has been a long-time fan favorite at Barnie's, so they knew this was the flavor they had to go for. For Christmas in July, Barnie's and Kelly's have released three treats available exclusively at Kelly's Homemade Ice Cream starting July 1st.
The first item is the classic Santa's White Christmas Ice Cream. Barnie's Santa's White Christmas coffee is coconut, vanilla, and sweet caramel flavored coffee, so you could imagine that it would have to be delicious in ice cream form as well! If you are a caramel lover, you will love this July flavor!
Barnie's Cold Brew Float was my personal favorite. A scoop of Santa's White Christmas ice cream in a cup of Barnie's Cold Brew coffee is sure to give you that afternoon pick-me-up. The sweetness of the ice cream balanced so well with the bitterness of the cold brew. It was a super tasty, not as sweet treat!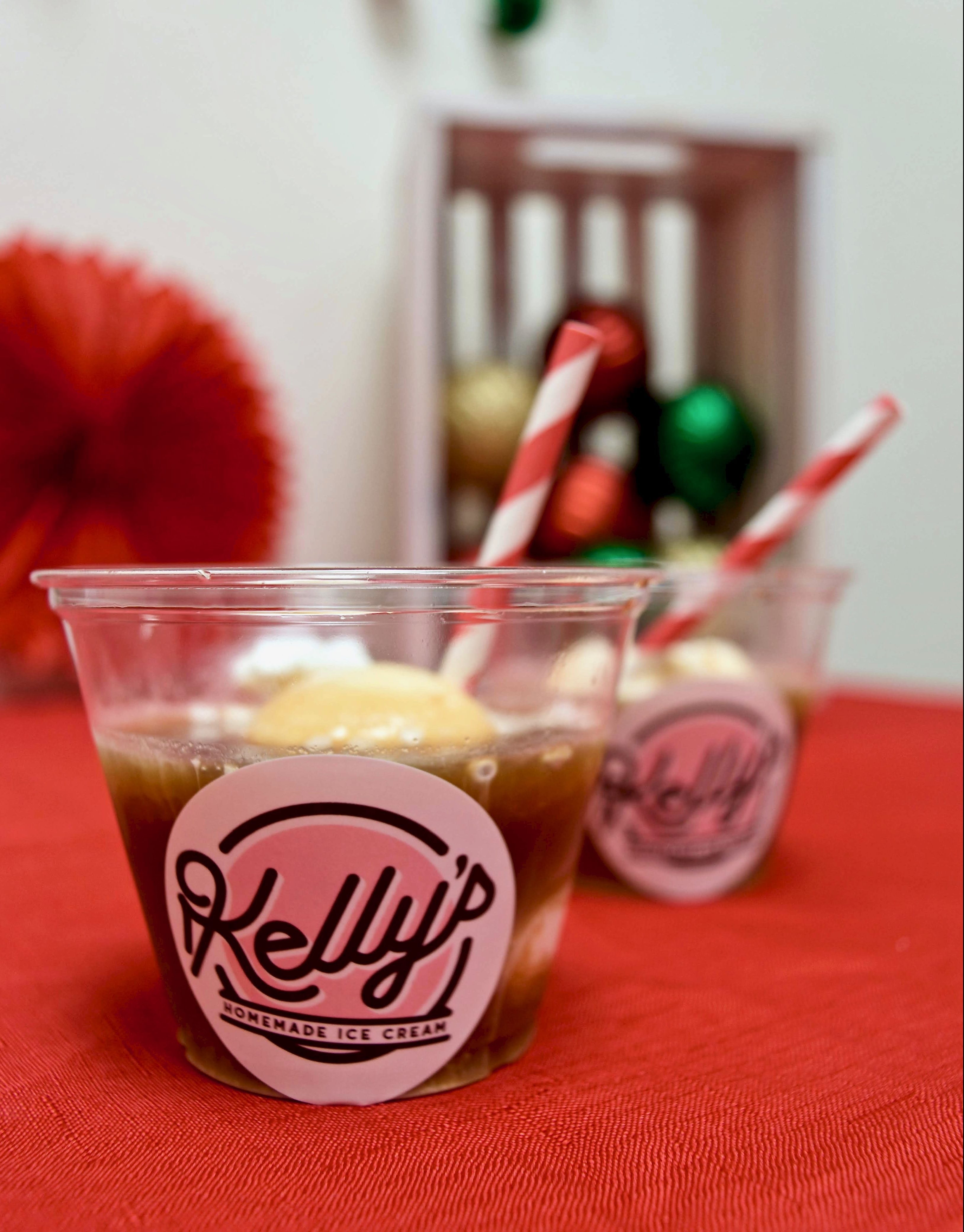 Lastly, there will be a Santa's White Christmas Milkshake. Using Kelly's Homemade Ice Cream with Barnie's Christmas flavoring, it is a wonderful treat during the hot Florida summer!
Barnie's Coffee will be having a special tasting at their cafe in Winter Park this Sunday, June 30th from 12:00 PM to 2:00 PM. And be sure to stop by Kelly's Homemade Ice Cream throughout July to try all of these special offerings!