We were invited to a media event at Delmonico's Italian Steakhouse, a family-owned restaurant in Oviedo just miles away from UCF.  This particular location has only been open for a year but everything was phenomenal.  From the decor, ambiance, service, to the food, it was all perfect.
They have a total of 5 restaurants in New York and 2 in Orlando with the second location on International Drive. They are a scratch kitchen so all of the pasta and sauces are prepared every morning and they cut their own meat.  High quality food, impeccable service.  Highly recommended!
More pictures below:
Our lovely hostess
MARTINIS
BELLA NAPOLI – Italian Pasta Chips, Sausage, Tomatoes, Onions, Banana Peppers & Provolone w/ Asiago Cheese Sauce.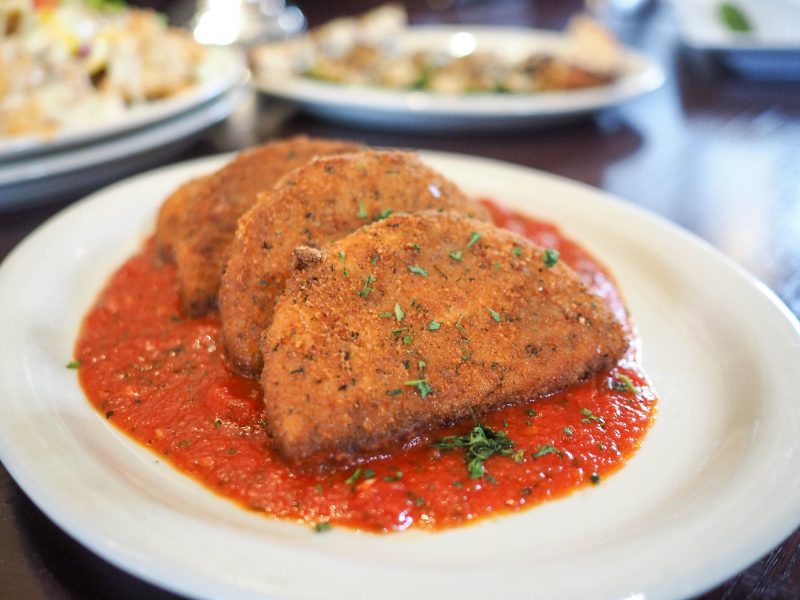 MOZZARELLA FRITTA – Fried Mozzarella hand breaded to order with fresh Marinara Sauce.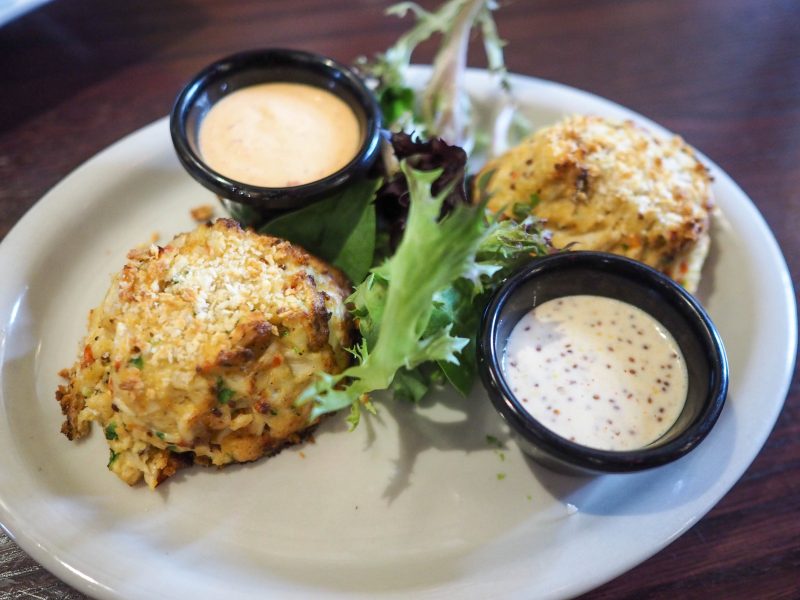 CRAB CAKES – Crispy seared jumbo Crab Cakes served with spicy Chili Aioli & Stone Ground Mustard Sauce.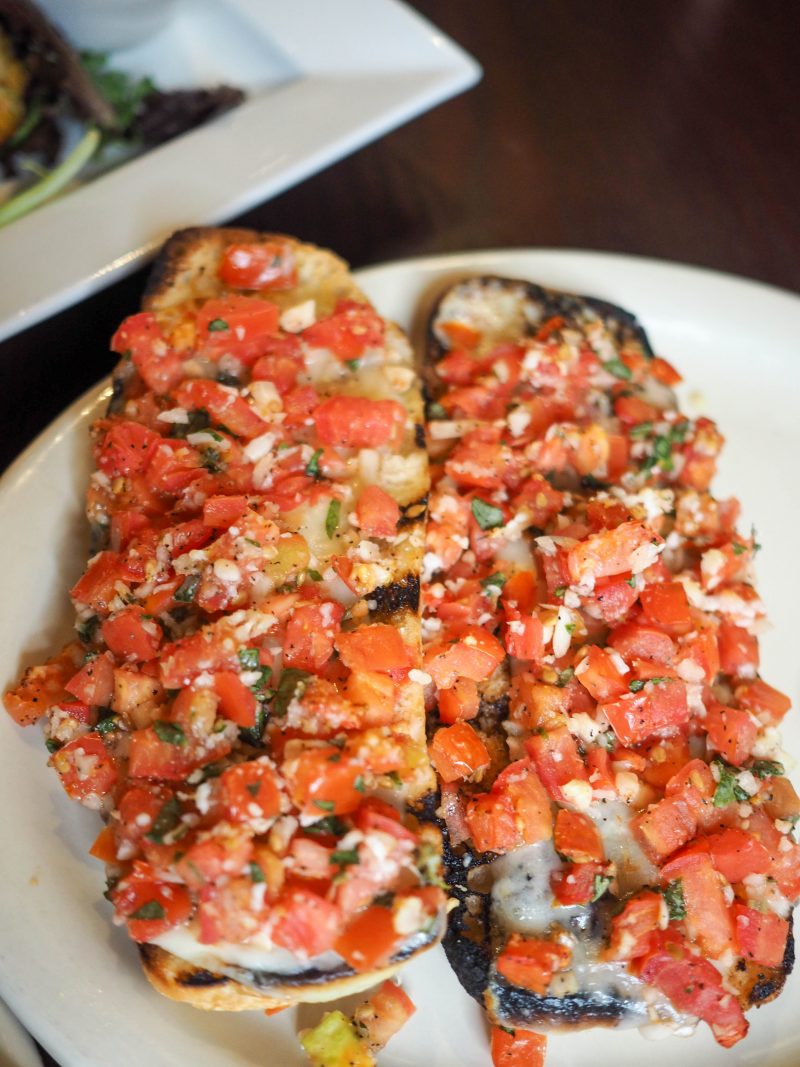 BRUSCHETTA POMODORO – Grilled Italian Bread brushed with Olive Oil & Garlic, topped with Provolone, Tomato & Basil.
KICKED UP CALAMARI – Golden, crisp, fried Calamari.  Served with Spicy Pepper Glaze.
CHICKEN RIGGIES – Rigatoni Pasta, Mushrooms, Bell Peppers, Onions, Hot Peppers & Chicken in their Special Light Sauce.
FILET MIGNON GORGONZOLA ALFREDO
FRUTTI DI MARE – Fresh Clams, Mussels, Calamari, Shrimp & North Atlantic Haddock in Pomodoro Sauce with Hot Peppers over Linguine.
CHICKEN SINATRA – Chicken Breasts on sautéed Greens w/ Hot Peppers, Mushrooms, Prosciutto, Provolone & Garlic Mashed Potatoes.
GORGONZOLA SALMON – Wood-Fire Grilled 12 oz. Salmon Filet topped with Chef's sauce of the day, served with Asiago Risotto.
PEACH BELLINI PORK CHOP – Two Boneless 8 oz Center Cut Chops grilled & finished with the Sauce Of The Day
TORTELLINI AGLIO OLIO – Cheese Tortellini, Broccoli, Mushrooms, Roma Tomatoes, Artichoke Hearts & Hot Peppers tossed in a Garlic & Olive Oil Butter Sauce
WOOD-GRILLED DELMONICO – 1-1/2 pound (24 oz.) Certified Angus Beef, Center Cut Rib-eye Steak, seasoned & seared or wood-fire grilled & garlic mashed potatoes.
HOMEMADE CANNOLI – Sweetened Ricotta in a homemade Cinnamon Waffle Shell with Chocolate Chips, Confectioner's Sugar & homemade Chocolate Sauce.
TIRAMISU – Espresso soaked Cake with sweetened Mascarpone topped with homemade Chocolate Sauce and homemade Whipped Cream.

STRAWBERRY CHEESECAKE – Homemade Italian Cheesecake with fresh strawberries.  Topped with whipped cream.
MIXED BERRIES ZABAGLIONE – Fresh Strawberries, Blackberries and Blueberries in a sweet Italian Custard Sauce.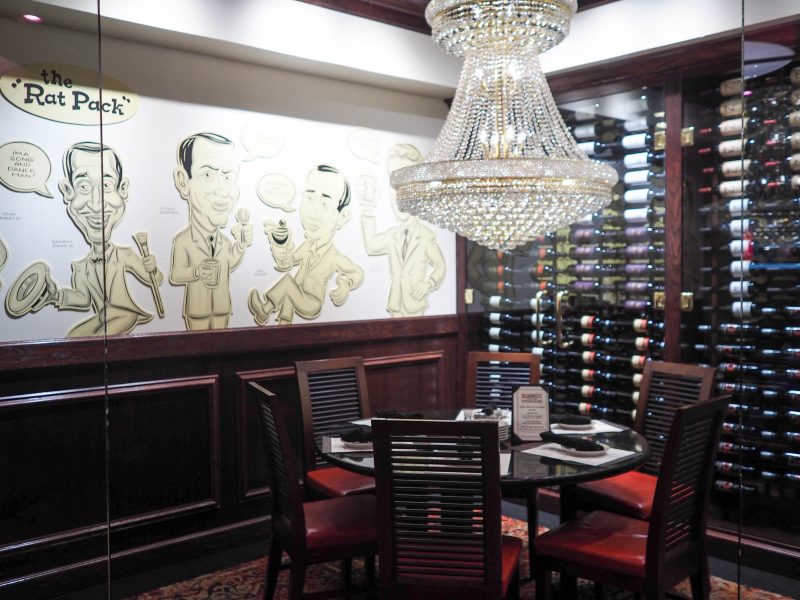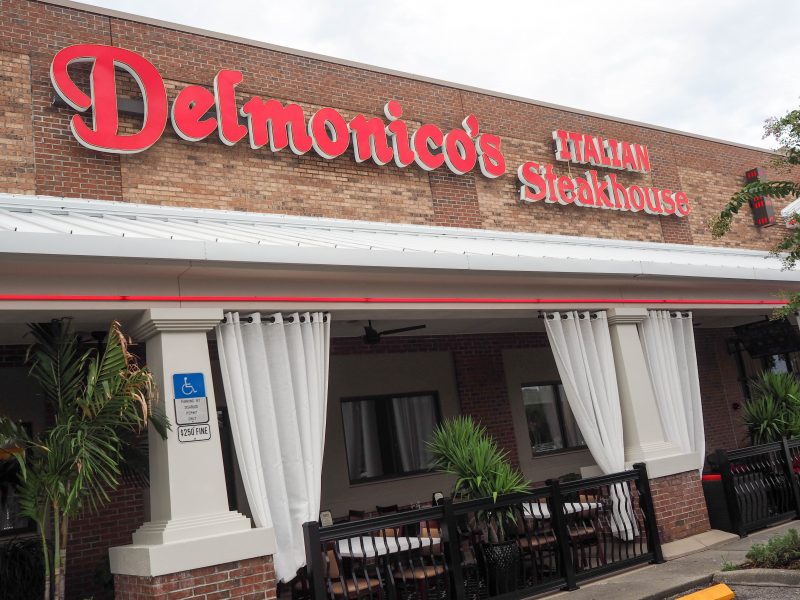 Delmonico's Italian Steakhouse – Oviedo
167 E Mitchell Hammock Rd, Oviedo, FL 32765
(407) 542-7325i
delmonicositaliansteakhouse.com