Melts on Main is the latest addition to the Downtown Winter Garden area. Formally known as MOMS, Melts on Main has undergone a revamp under the new manager, Ashley. Ashley is a 22-year-old entrepreneur that immediately knew the once '70s inspired eatery had potential to become a beautiful, home-y restaurant for friends to gather.
Using locally sourced ingredients, Melts on Main aims to bring delicious and healthy food for everyone. They offer everything from soups and salads to melts and desserts with gluten free and plant-based cheese options.
If you like a classic tomato bisque, then you will love their's topped with basil, parmesan, and parsley. It goes perfect with any salad or melt!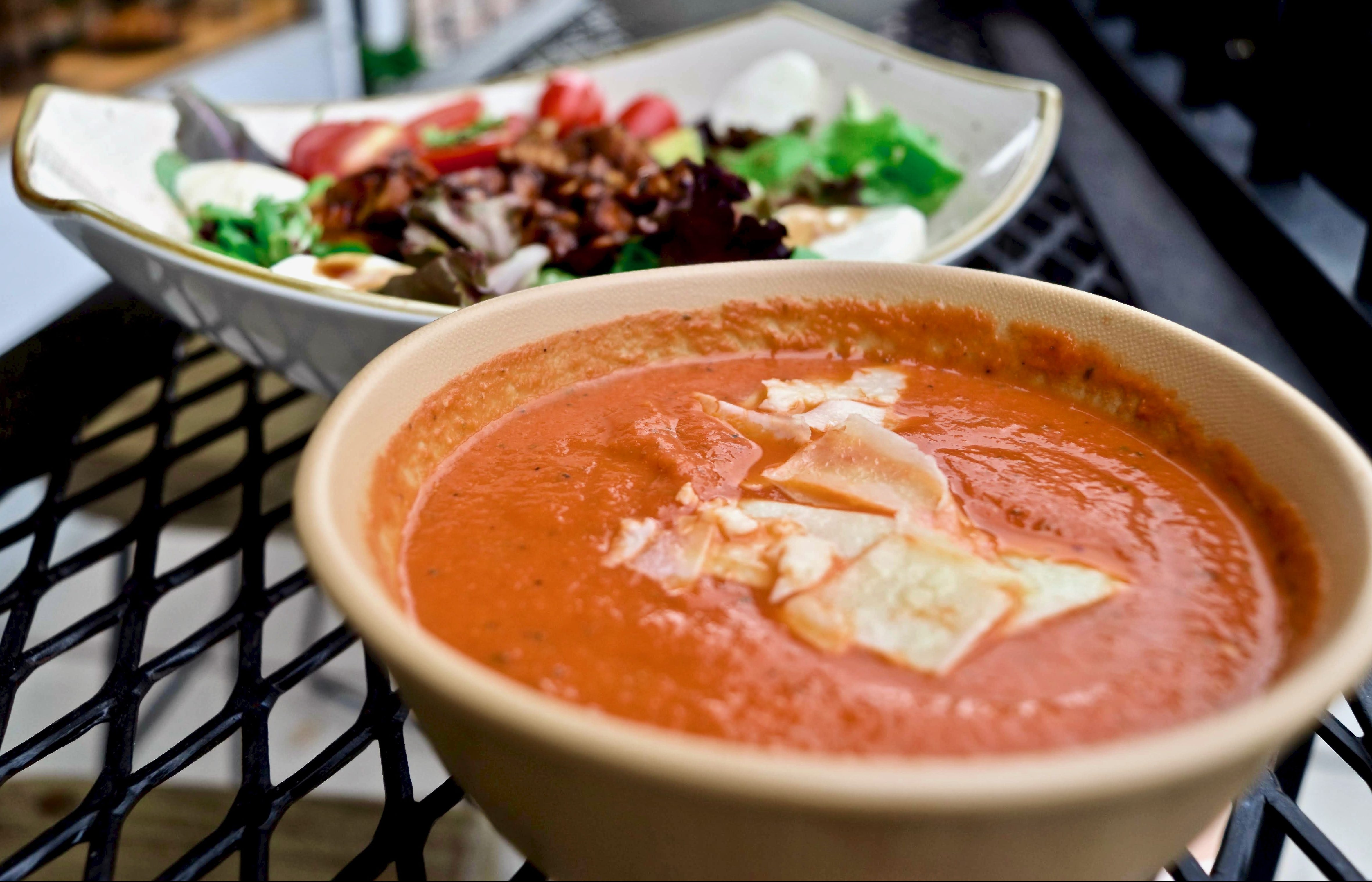 The Chicken Avocado Caprese Salad or Mediterranean Salad are great options. The Chicken Avocado Caprese Salad is a spring mix based completed with grilled chicken, mozzarella, tomatoes, avocado slices and basil. What's not to love about this fresh and colorful salad?!
If you do not eat meat or want an option without it, then the Mediterranean Salad is for you. For this salad, quinoa is mixed with cucumbers, tomatoes, bell peppers, red onion, olives, feta cheese, and basil.
The two most popular items on the menu are the Spicy Chicken Avocado Melt and Caprese Melt. I chose the Spicy Chicken Avocado and it was perfection in every way. The Swiss cheese and bacon really stepped up this sandwich, but my favorite part was the Sriracha  spicy mayo. It gave the melt a nice flavor and a slight heat which I enjoyed.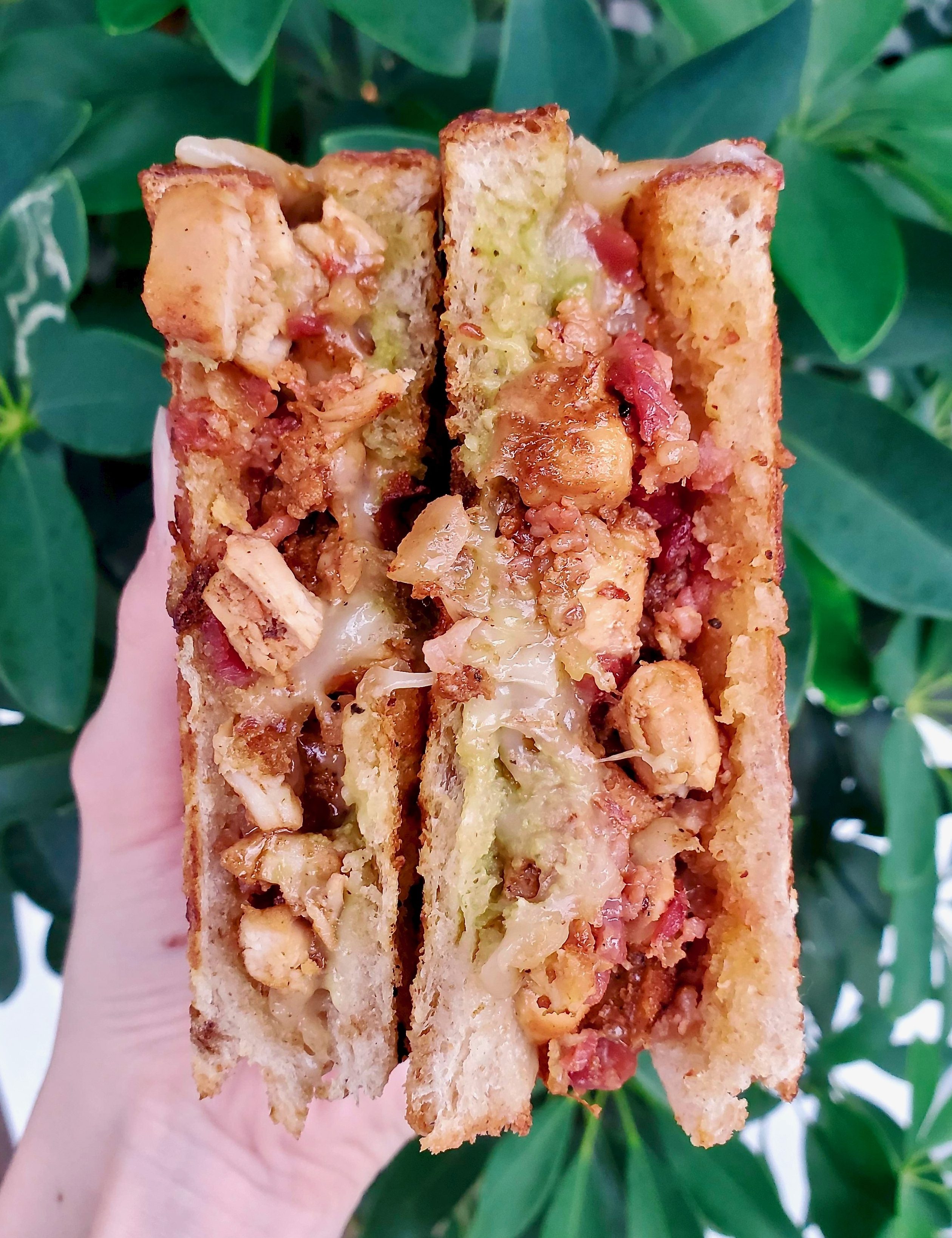 The Caprese Melt is a colorful combination of fresh tomato, sliced mozzarella, arugula, parmesan, and pesto puree. Also, every melt comes with a side salad and chips. The kettle cooked chips were very tasty and crispy!
You can finish off your meal with one of their pastries which change depending on availability. The cupcakes and cookies caught my attention! The chocolate chip cookie was good and soft. But next time, I would ask them if they could heat it up first to get it warm.
Melts on Main is located at 108 South Main Street in Winter Garden, and opened from 9 AM to 8 PM Monday thru Friday and 10 AM to 6 PM on Saturday.