Gelato-Go makes their own Gelato base daily with fresh ingredients. Their secret is the meticulous search of the ingredients used in each of the recipes, imported from their homeland of Italy and from all over the world.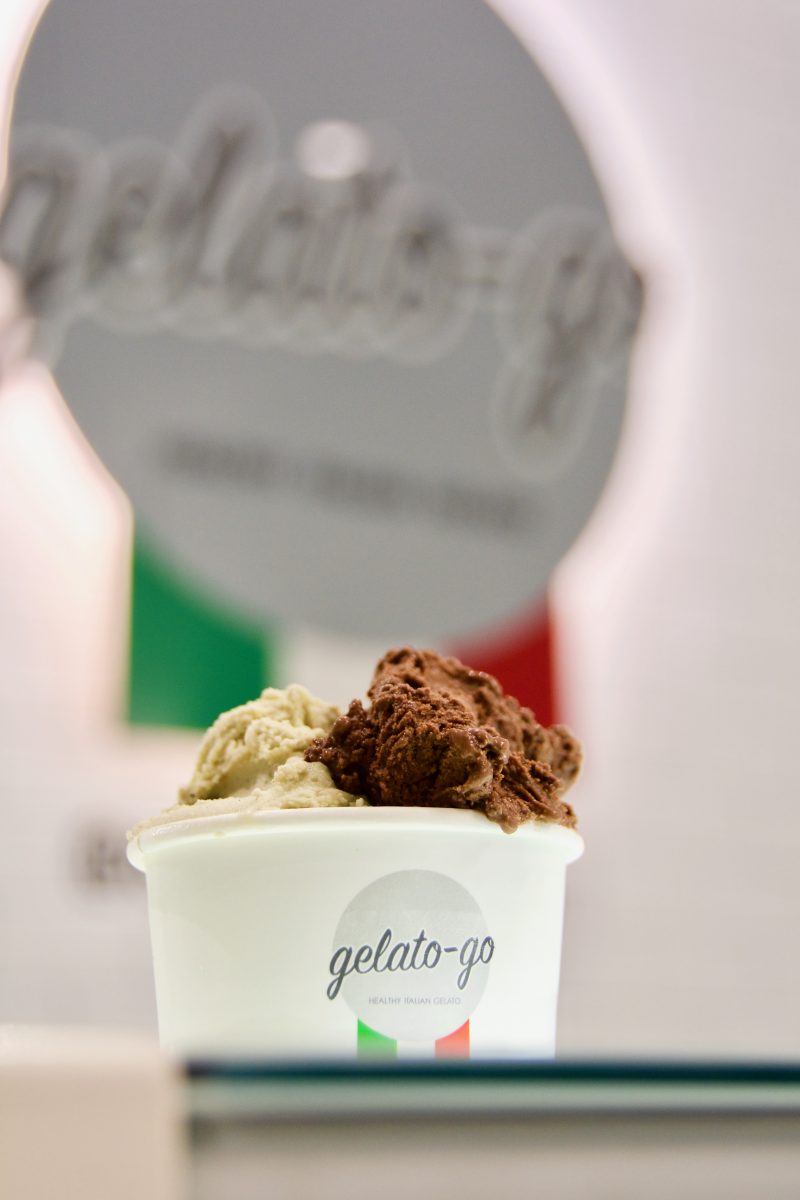 Some of the ingredients used in the production of the Gelati are pistachios from Bronte, Sicily, hazelnuts from Langhe, Piedmont, and Vairhona chocolate, which sources cocoa beans of the finest variety from a plantation in Venezuela.
They serve you a healthier product by using milk which does not contain artificial hormones or antibiotics.
Here, there's the pistachios and dark chocolate sorbet. Both create such a rich mixture that dances well on your palate. It's not too sweet, which makes it great.
They also make every effort to obtain fruits grown by local farmers for their SORBETTI. And since it's non-dairy and fatfree, sorbetti is a perfect treat for those who may be lactose intolerant. The sorbetti do not contain any colorings or preservatives whatsoever and this is what makes it a true and refreshing treat.
Photographed is the dragon fruit sorbet, which is also light in flavor. Slightly tart and all around delicious, especially with a little macaroon to top it off.
Gelato-go helped me in creating this mountain of Gelati, which includes coffee, dark chocolate, stracciatella, and more! So delicious and quick to melt on a hot summer day in Florida.
For more information, check out Gelato-go in Winter Park for yourself. 513 S Park Ave, Winter Park, FL 32789