From February 1 through April 2, 2020, the Mardi Gras Celebration is back at Universal Studios Orlando, a festive time when guests can stroll around the "New Orleans French Quarter" and hear a live New Orleans style jazz band playing as entertainers and performers, decked out in jester costumes and crawfish costumes call out to passerbies with jokes and quips.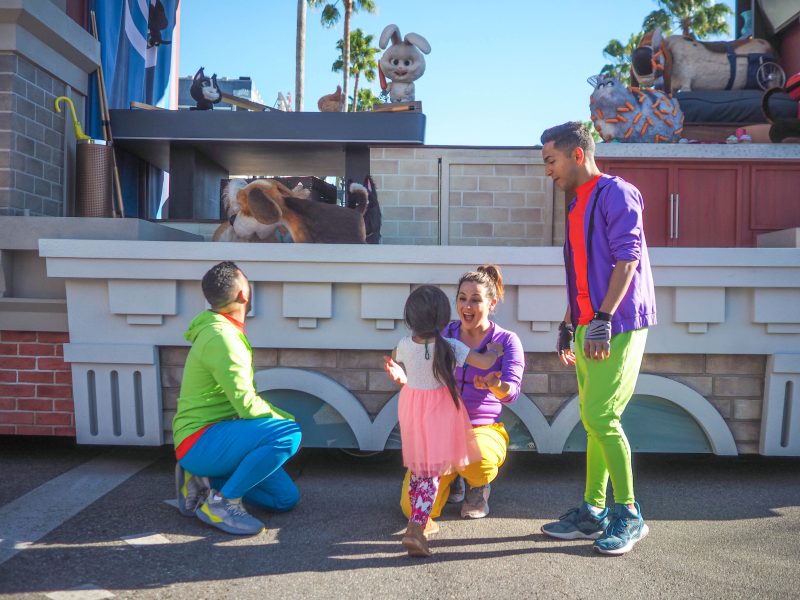 Louisiana's diverse history brings together flavors from French, Italian, Portuguese, Spanish, and African cultures into a beautiful, rustic spicy stew known as Cajun cuisine. Much of the cuisine is characterized by steaming pots of rice, spicy Andouille sausages, juicy shrimp and seafood, tomatoes, and the holy trinity of green bell peppers, onions, and celery.
Bayou Boil, the add-on experience to the Mardi Gras Celebration that began last year, has returned for 2020, set at Battery Park Pavilion, overlooking the water and with an architecture style reminiscent of New Orlean's French Quarter, something you might find on Bourbon Street or overlooking Lake Pontchartrain.
As part of the Bayou Boil experience you'll be able to enjoy an all-you-can-eat Louisiana-style boil featuring crawfish, shrimp, potatoes, and corn-on-the-cob. There's hint of citrusy lemon in the Cajun spice blend. You can also choose from chicken and andouille sausage jambalaya on request. Servers come by to pour out buckets of the freshly prepared seafood on a platter on your table. It's a good old fashion southern Cajun boil. It can get a little messy and for the crawfish novice – one word of advice, step one is to twist the head off, then pull to get to the juicy tails.
Come time for the Mardi Gras parade, you'll have an exclusive viewing area for the parade where you'll be treated to miniature King Cakes, beignets, sparkling wine and assorted non-alcoholic beverages such as apple cider and coffee – think of it as a dessert reception for the parade.
For $59.99 per adult and $39.99 per child, it is well worth the price, especially if you are familiar with how pricing can go with theme park food and event costs.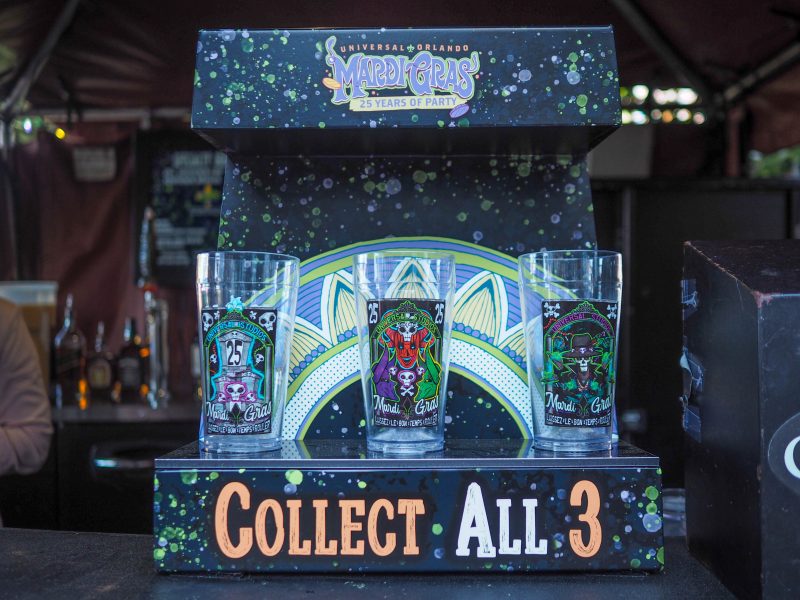 MORE DETAILS ABOUT BAYOU BOIL
Gather on select nights in Battery Park in Universal Studios Florida for a delicious Louisiana-style crawfish boil. Not a seafood fan? Then enjoy chicken and andouille sausage jambalaya upon request. You'll have an exclusive view of the parade while enjoying King Cake, beignets, sparkling wine and assorted non-alcoholic beverages.
The Bayou Boil ticket entitles one (1) guest to all-you-care-to-enjoy select Crawfish Boil meal and beverages at Battery Park; Access to exclusive Cafe La Bamba Parade Viewing Area (standing room only) for Universal Orlando's Mardi Gras Parade located within Universal Studios Florida. Desserts, sparkling cider and sparkling wine will only be available during Universal Orlando's Mardi Gras Parade.
Available Nights:
Feb. 1, 8, 15, 16, 22, 29
Mar. 7, 8, 13, 14, 15, 20, 21, 22, 28, 29
Select nights only. Separate theme park admission required.
Times
Bayou Boil at Battery Park opens at 2:45 PM. (Each reservation lasts one hour in length. Reservation times are 15 minutes apart.)
Exclusive Parade Viewing Area outside of Cafe La Bamba (standing room only) opens one hour before parade time.
Parade start time varies by night
ADULT PRICE (AGES 10+)
$59.99
PER ADULT, PLUS TAX
CHILD PRICE (AGES 3-9)
$39.99
PER CHILD, PLUS TAX
Photos by Tiffany Nguyen