Although Chicken Fire is not currently doing pop ups, it doesn't stop Kwame from working with other locals to bring delicious and creative comfort food to Central Florida. His latest collaboration is with The Lunch Rotation for brunch.
Isaac from The Lunch Rotation created some delicious french toast that came with two tenders as a Brunch Box. You can still get the tenders at the heat level of your choice, which mine is mild heat with extra honey for that sweetness pop.
However, you won't need any extra honey when they give you these tasty french toast and some maple syrup for the Brunch Box.
However, if you didn't think that was enough then feast your eyes on some of Isaac's cornbread.
How beautiful are they after they were placed on the grill?
The cornbread is served with maple whipped butter that Pedro from The Lunch Rotation was helping him whip up and serve.
Although they didn't start taking orders until 11:30am, there was already a long line out the door by 10:30 because these collaborations are always limited on how many orders they can create on top of their usual menu items.
While fans were camping out front, everyone was busy inside working hard to make their magic.
Stub after stub, the orders came in fast. The Chicken Fire and The Lunch Rotation teams  had such smooth systems in action to the point they didn't sweat the rush.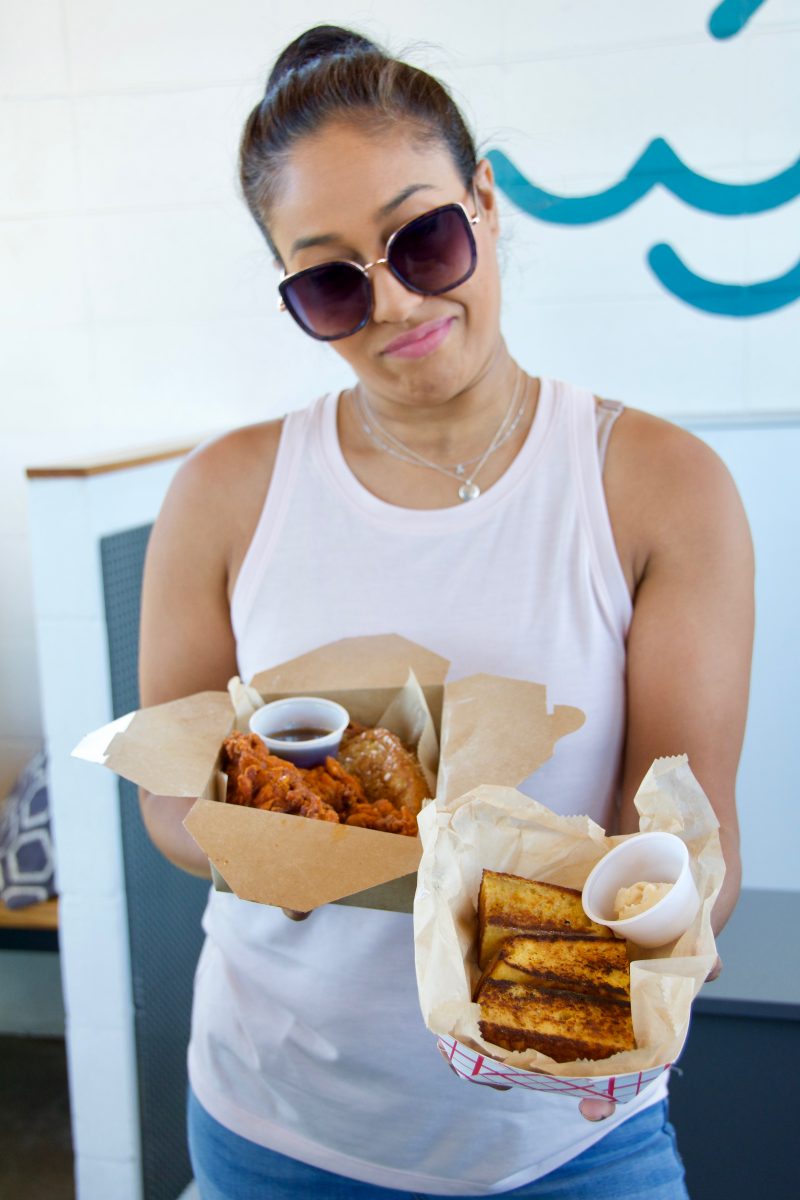 Oh boy, did they deliver the magic. Looks like the dishes were approved by A Quick Spoonful.
What do you think? Would you try these dishes yourself?
Do you need another look at the Brunch Box?
What about the cornbread?
Get ready for more collaboration announcements by following Chicken Fire on Instagram.
For their next collaboration, they're with Pig Floyd's! Check it out.