We were invited to Hook & Reel Cajun Seafood & Bar on West Colonial Drive to check out their weekday lunch special which runs Monday through Friday from 11:30 – 3pm.  Guest can choose one entree and two sides for only $10, lunch menu below.
We started off our lunch with a favorite childhood snack of mine called shrimp chips, or prawn crackers.  They are colorful fried chips made with a mix of cuttlefish, arrowroot flour, tapioca flour, onion, garlic, sugar, fish sauce, cracked black pepper and salt.  They have a slight sea/shrimp flavor, light/airy texture, and are seriously addicting.
For my lunch combo I ordered the 1/2 shrimp po boy with cajun fries and clam chowder.
Clam Chowder
1/2 Shrimp PoBoy & Cajun Fries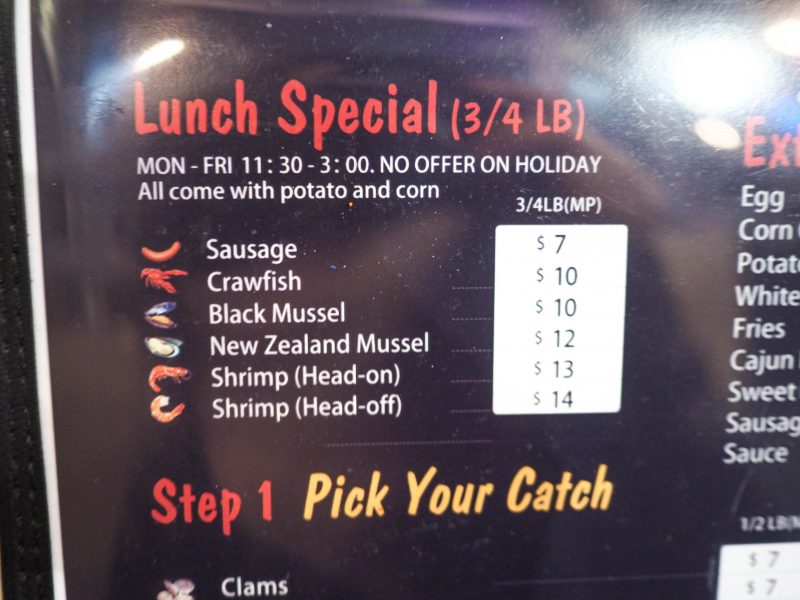 During lunch time, guest also have the option to create their own seafood boil from an à la carte menu.
We ordered one of everything from the à la carte lunch menu and had a great time enjoying the diversity of all their delicious seafood offerings.
Crawfish
Sausage
Black Mussel
New Zealand Mussel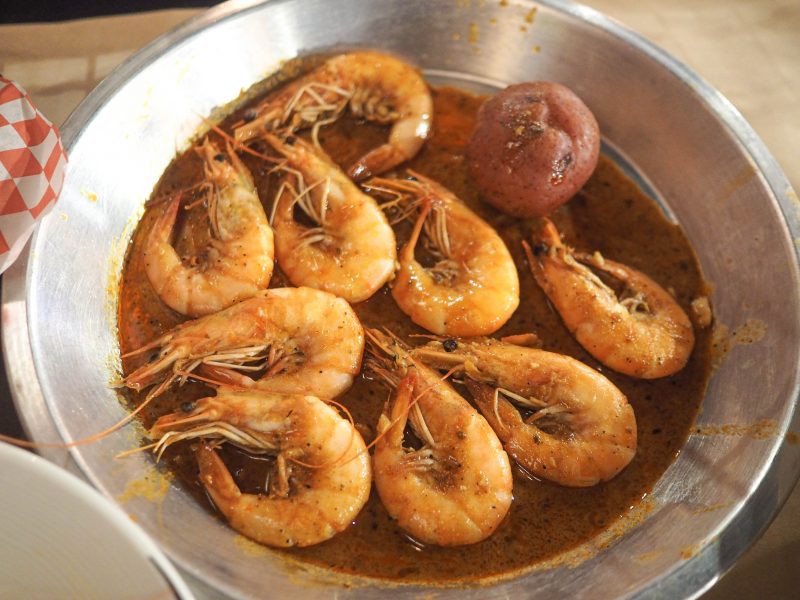 Shrimp
Special Offers: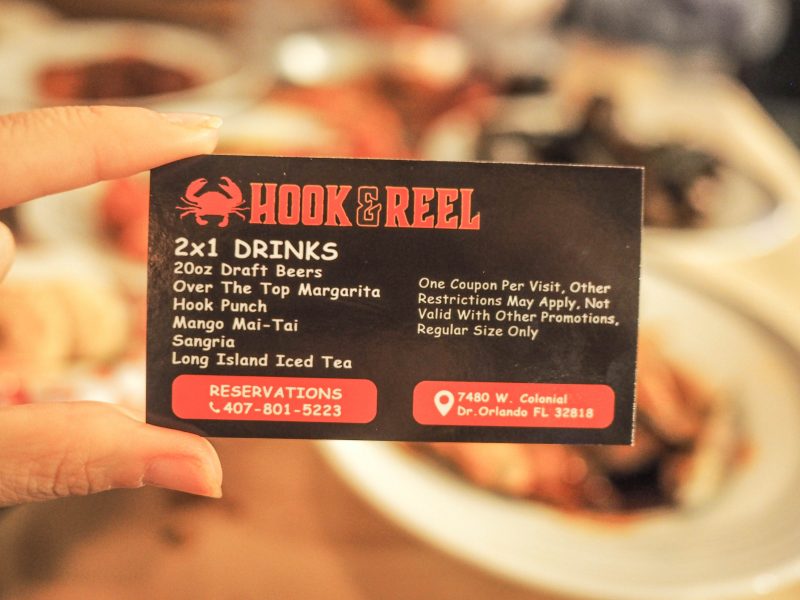 Check in at Hook & Reel and leave a review for a coupon good for 2×1 on selected drinks. Must show proof to server.
Mango Mai-Thai
Hook & Reel offers $5 off your first online order.  Please call the store at (407) 801-5223 for more details.
If you choose to stop by for dinner instead, make sure you come in on a Thursday evening for an breathtaking performance by Qiana Miles, a ridiculously talented singer for the Lion King show at Disney's Animal Kingdom.  She performs every Thursday at Hook & Reel from 5pm – 9pm and you do not want to miss it.  She has the voice of an angel that is admired by all.
At Hook & Reel you will get is a culinary creation that will make you feel like you're down in New Orleans.  Their food quality, friendly service and cleanliness will exceed your expectations.
Hook & Reel Cajun & Bar
7480 W Colonial Dr. Orlando, FL 32818
(407) 801-5223
hookreel.com