Rosati's has been serving up Chicago style pizza and other Italian fare for the past 50 years. They've got everything from pizza to pasta to wings, so you can definitely find something you like!
You can't go to a pizza place and not start off with garlic bread. These Dough Nuggets are little bites of pure heaven, especially with the marinara sauce.
Now for the main event, the Chicago style deep dish pizza. Just look at that cheese! If you like deep dish, then this is the pizza for you.
If you're like me and prefer thin crust, I highly recommend the Rosati's Monster with Italian sausage, pepperoni, Canadian bacon, onion, olives, mushrooms, green peppers, and tomato. Or, you could go with the classic Pepperoni pizza!
Rosati's also offer subs like this Italian Beef and Meatball Parmigiana sandwiches. The Italian Beef sandwich is piled high with thinly sliced Italian beef and served with sweet peppers and hot giardiniera.
The Meatball Parmigiana is simple with meatballs, marinara, and Mozzarella, but not lacking in flavor!
One thing I did not expect from Rosati's, was the hot wings. When you think Italian food, you typically do not think of wings, but these were very good (especially the buffalo hot sauce). Other popular flavors include BBQ and Garlic Parmesan.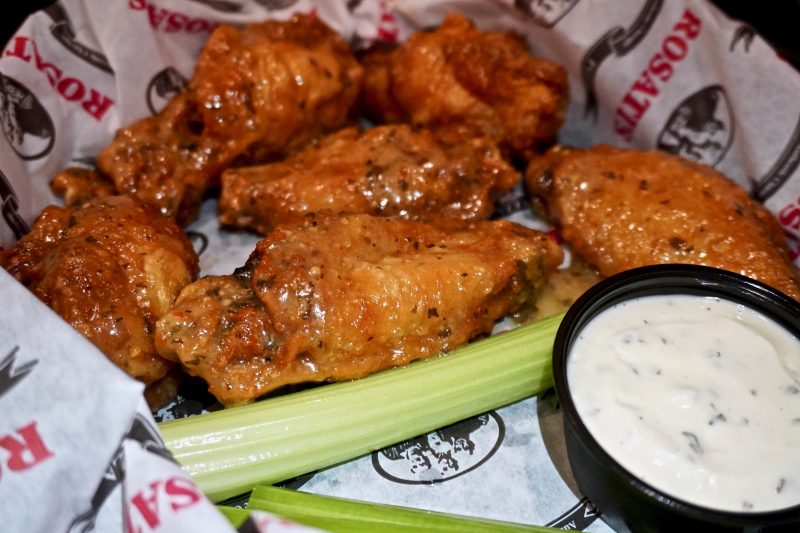 For dessert, you can't pass up the Zeppole. The same bite sized dough from the Dough Nuggest is used but tossed in powdered sugar and served with Nutella.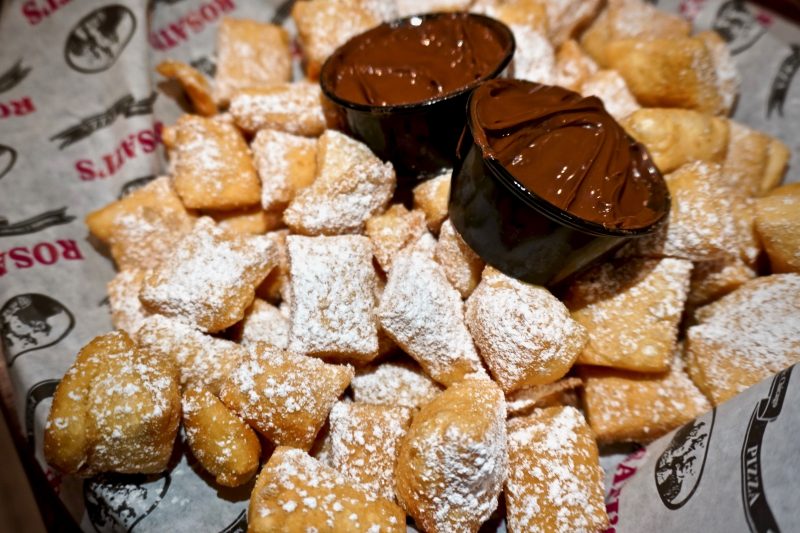 Check out Rosati's Pizza at 7756 University Blvd #104, Winter Park, FL 32792.