We were invited to Elize located in downtown Orlando's 55 West Church Street to check them out before they officially celebrate their grand opening today, and we had the best time.
Elize is a European style restaurant focused on elevating the dining experience by bringing Dutch influences to its guests through simple flavors, scratch-made menu items and fine wine.  Elize is under ownership of Michelle Lagerweij, an experienced restaurateur from the Netherlands and the menu is the creation of award-winning Dutch Executive Chef, Leon Mazairac.
Executive Chef Leon has experience working in Belgium, Paris, the Netherlands and even hosted a Dutch culinary TV show called BinnensteBuiten.  He calls his personal style "complexity through simplicity."
Elize offers what the Dutch call "Gezellig," meaning cozy and friendly to entice guests to stay a little longer and enjoy the experience. "When you dine at Elize, you are family, sitting at our table enjoying a glass of wine and eating comfort food that allows you to taste the ingredients and the love that went into each dish," says Lagerweij.
Lagerweij brings her European influence from her first Elize that she co-owned with her sister in Utrecht, Netherlands. Lagerweij followed her dream of relocating to the U.S. and brought a piece of the Netherlands with her.  Elize is designed to be a European gastro bar style eatery with exceptional food and drinks at reasonable prices.
Orange and cayenne pepper ice cream served inside an orange.
Our tasting menu was approachable with familiar items but also offered something for our palettes to explore.  It was all an amazing experience for my taste buds.
Raspberry Point Oyster – served on ice with all classic garnish.
"San Daniele" Prosciutto & Tinned Sardine Spread – Sourdough bread.
Shoyu Tamago – Elizes "deviled eggs" kaffir jalapeno & puffed rice.
15 x Floridian Vegetables Salad – Oxtail Vinaigrette – cauliflower cream – Dutch style yoghurt.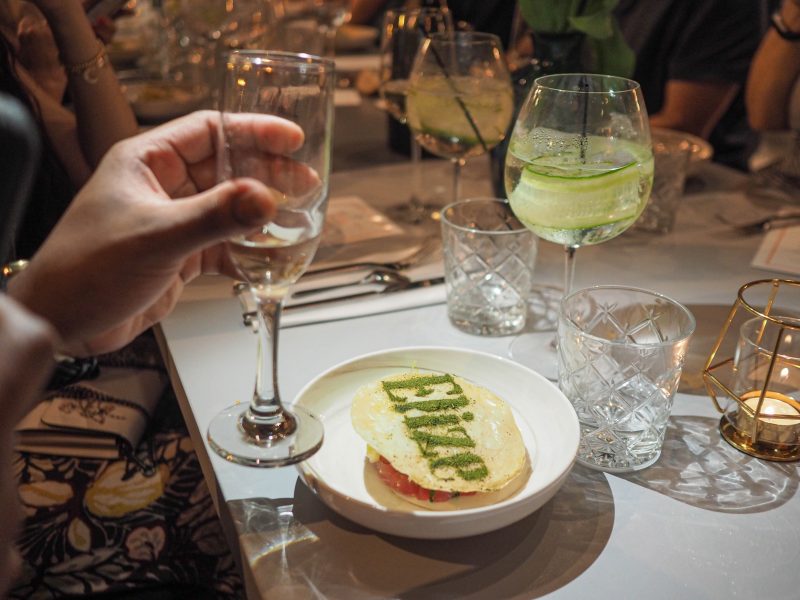 Tuna "ELIZE" – fresh oyster mayonnaise – ginger – kumquat.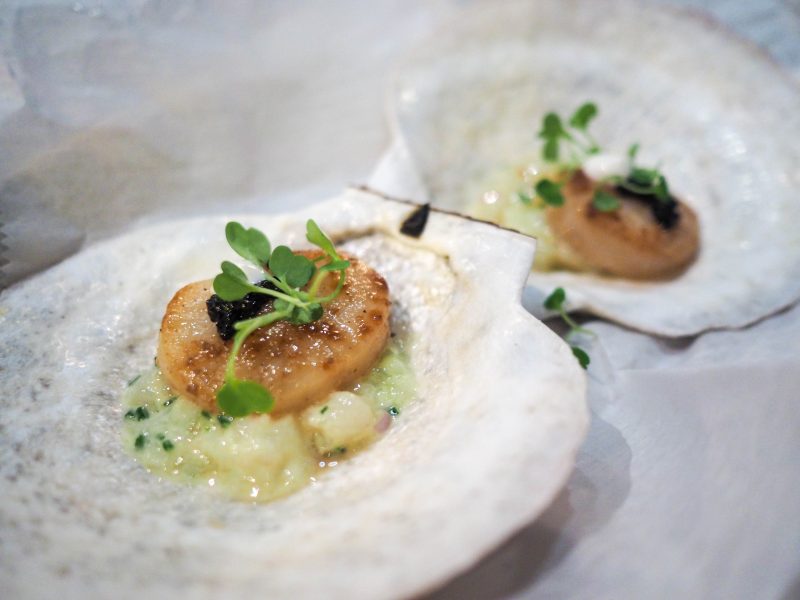 Scallop – coco – horseradish – tarragon – raw & fried "caviar" – kitchen table version.
Roasted White Shrimps "like home" – mashed potato mousseline – brown butter – buttermilk.
Raviolo with Duck "confit" – Mascarpone – bourbon caramelized apples – Fried "lake meadows" Duck Egg.
Beef Cheeks – Jus with Bay leaves – green cabbage – sunflower seeds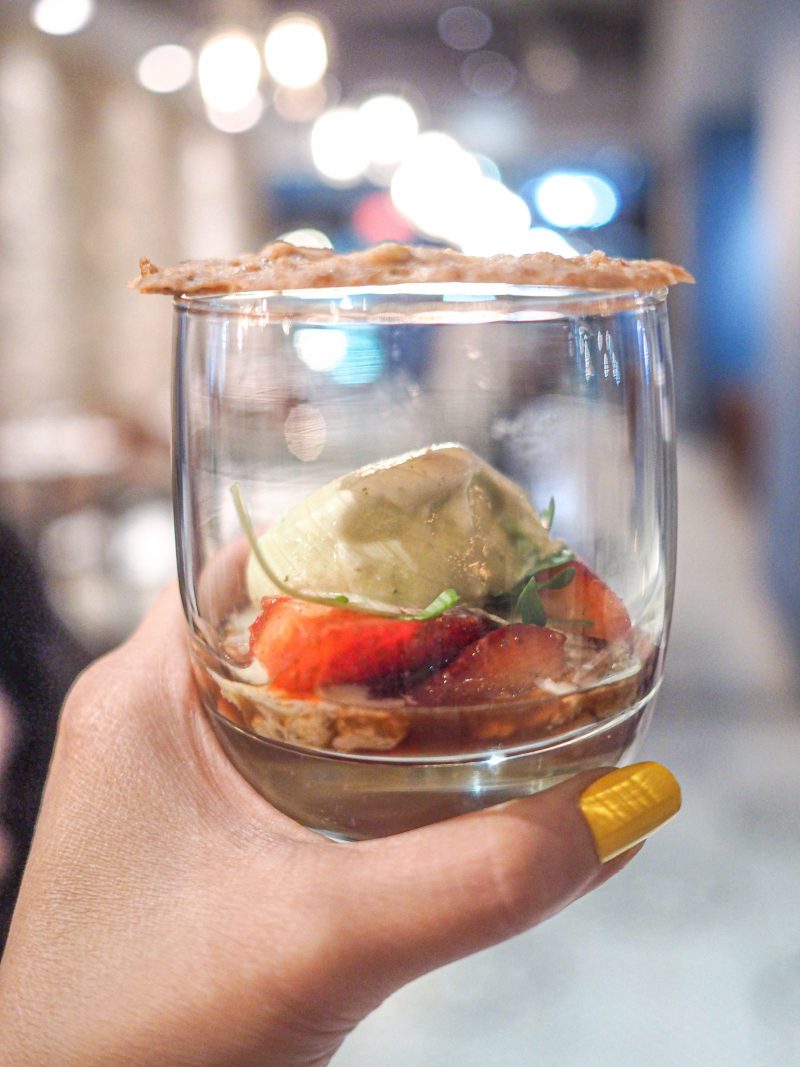 Strawberries – Sweet basil topped with "Kletskop", a Dutch cookie.
Huge thank you to the culinary team at Elize for an amazing dinner!  Everything was perfect!
Every dish had a lot of flavors and textures, it was like a great adventure.  Be sure to check out Elize the next time you are in downtown Orlando, highly recommended!
Elize
55 W Church St #101, Orlando, FL 32801
(407) 401-8811
elizefoodwine.com