STK at Disney Springs is excited to unveil brand new core and seasonal dishes to their spring menu.
As you know, STK is "not your daddy's steakhouse," so it should come as no surprise that they are pushing the culinary envelope again and giving guests even more reasons to dine at the Orlando restaurant.
The new dishes that they have added to their seasonal menu include: quinoa & hearts of palm, bone marrow wagyu meatballs, ceviche, roasted ora bay salmon, steamed chilean seabass, mushroom & truffle tagliatelle, sautéed green beans and roasted cauliflower.
We had the opportunity to check out their new spring menu and we enjoyed our entire visit.  We tried a mixture of classic dishes as well as some new ones and everything we ate was delicious!
LIL' BRGS / wagyu beef – melted gouda – caramalized onions – special sauce – tomato – pickle – sesame seed bun.  I have to order these every time I dine at STK.  They are ridiculously good!
PARMESAN TRUFFLE FRIES.  Yum!
CRISPY OCTOPUS / buffalo wing glaze – kimchi spice – pickled cucumber.  My favorite rendition of octopus, ever.
TUNA TARTARE / avocado – soy-honey emulsion – taro chips.  I have had this dish a couple times and it still brings me happiness every time.
*NEW* ROASTED ORA BAY SALMON / butternut squash – miso caramel – sweet soy – edamame mushroom relish.  It was sweet and delicious.
*NEW* STEAMED CHILEAN SEABASS / wild mushrooms – bok choy – ginger chili & cilantro relish – tamari sesame oil.  This dish was inspired by Executive Chef Ryan Vargas' grandfather.  Growing up in Hawaii, his grandfather would make this for dinner every week.  It was so fresh and the fish just melts in your mouth.
Executive Chef Ryan Vargas
*NEW* MUSHROOM & TRUFFLE TAGLIATELLE / braised mushrooms – king oyster mushrooms – baby spinach shaved black truffle – pecorino.  I'm in loooove.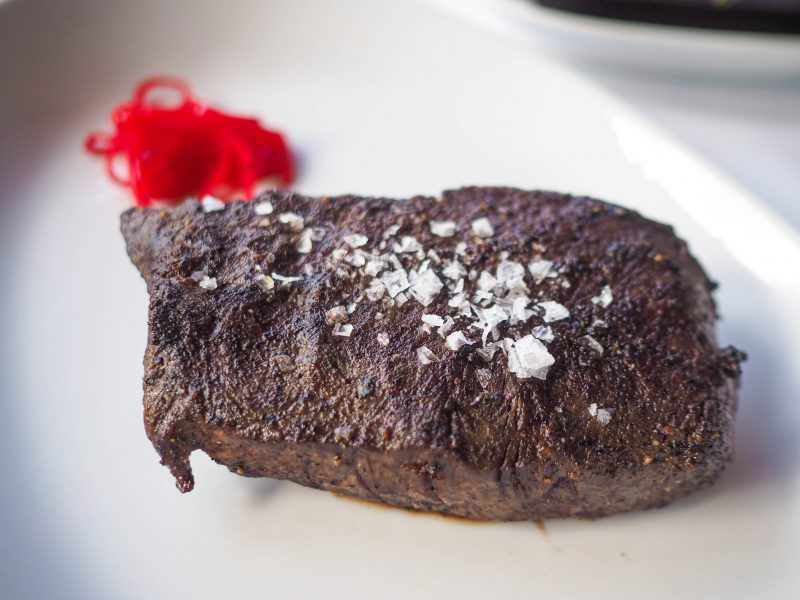 WAGYU FLAT IRON 8oz.  Wow!!  This steak was AMAZING!!
L-R: STK BOLD, AU POIVRE, CHIMICHURRI, BLUE BUTTER, RED WINE, HORSERADISH, BÉARNAISE, STK
*NEW* SAUTÉED GREEN BEANS – confit garlic.  A nice, healthy side dish!
YUKON GOLD MASHED POTATOES – parmesan crust
These mashed potatoes were soft and pillowy, I really enjoyed eating them.
Chef Brandon Santiago
CHOCOLATE CRACK CAKE & COTTON CANDY, KEY LIME PIE, STRAWBERRY SHORTCAKE SUNDAE
A fun, whimsical, sweet creation!  The chocolate cake was moist and dense, the vanilla ice cream was rich, and the chocolate pearls added a nice touch to it all.
A creamy, sweet treat that honors its Key West, Florida origin.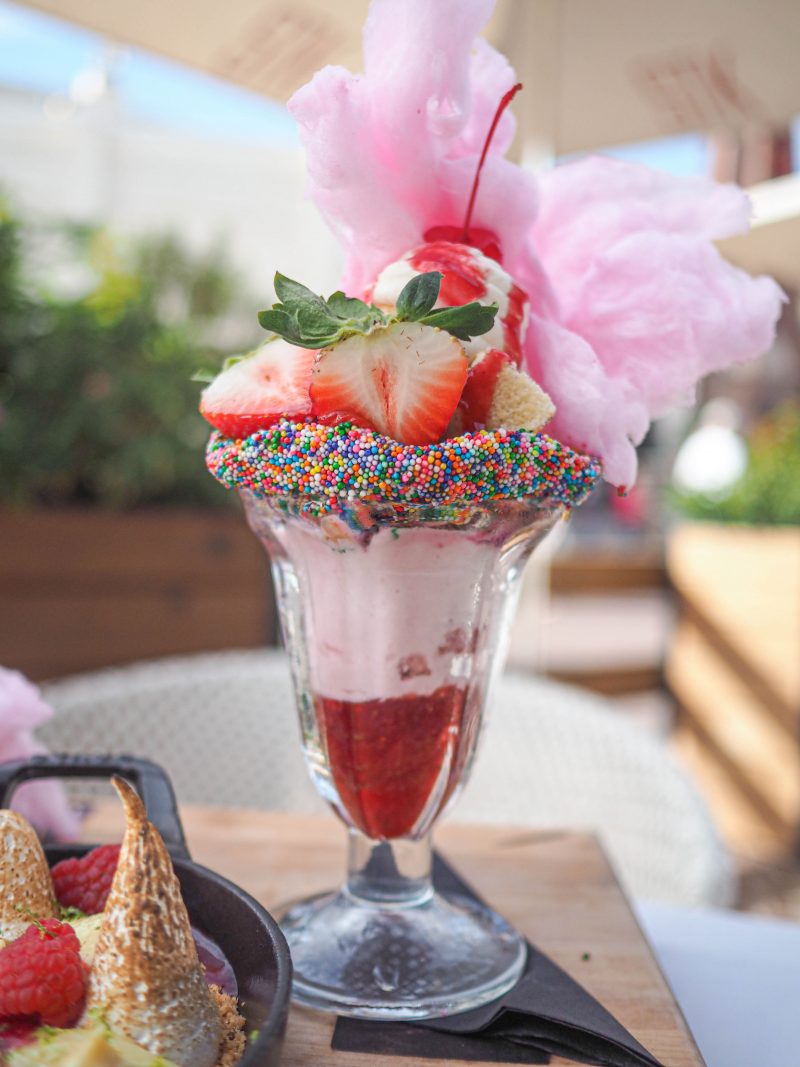 I felt like I won the jackpot with this strawberry shortcake sundae.  It was sooo good!!
If you get Charles as your server, you are in great hands.  He was highly impressive in hospitality!
STK is a truly one-of-a-kind concept that artfully blends the modern steakhouse and chic lounge into one – offering a dynamic, fine dining experience with the superior quality of a traditional steakhouse.  It distinguishes itself by focusing on the dining experience as a whole versus any singular aspect of a good night out.  It's not just the food, sleek décor, in-house DJ or elevated Happy Hour offerings, but rather the combination of all these things that create the Vibe Dining found only at STK.
STK at Disney Springs
1580 East Buena Vista Drive, Orlando, FL 32830
(407) 917-7440
stksteakhouse.com/venues/orlando/