Governor Ron DeSantis issued Executive Order 20-71, directing all restaurants and food establishments within the State of Florida to suspend on-premises food and alcohol consumption for customers. The establishments may, however, operate their kitchens for the purpose of providing delivery or takeout services.
Therefore the beloved Christini's Ristorante Italiano in Dr. Phillips is now offering curbside pick-up and delivery from 12pm to 9pm daily.  Guest can call the restaurant at (407) 345-8770 to place an order and then have their meal brought out to their car for a quick and easy contactless pick-up.
We had the opportunity to experience this new curbside service and we were highly impressed with convenience of it as well as the taste and quality of our food.  The culinary team at Christini's Ristorante Italiano has put together an outstanding menu of original recipes blending the flavors of selective regions from Italy.
Ciabatta Bread – served with roasted eggplant dip and shaved Parmesan that comes with every order.  Made fresh in house.
Fusilli Boscaiola – Spiral pasta with shitake mushrooms in a light tomato, dry sherry and brandy cream sauce.  Addictive and delicious.
Filetto al Barolo – Prime filet mignon in a Barolo wine sauce with shitake mushrooms, pearl onions.  This dish will surely fulfill your steak cravings.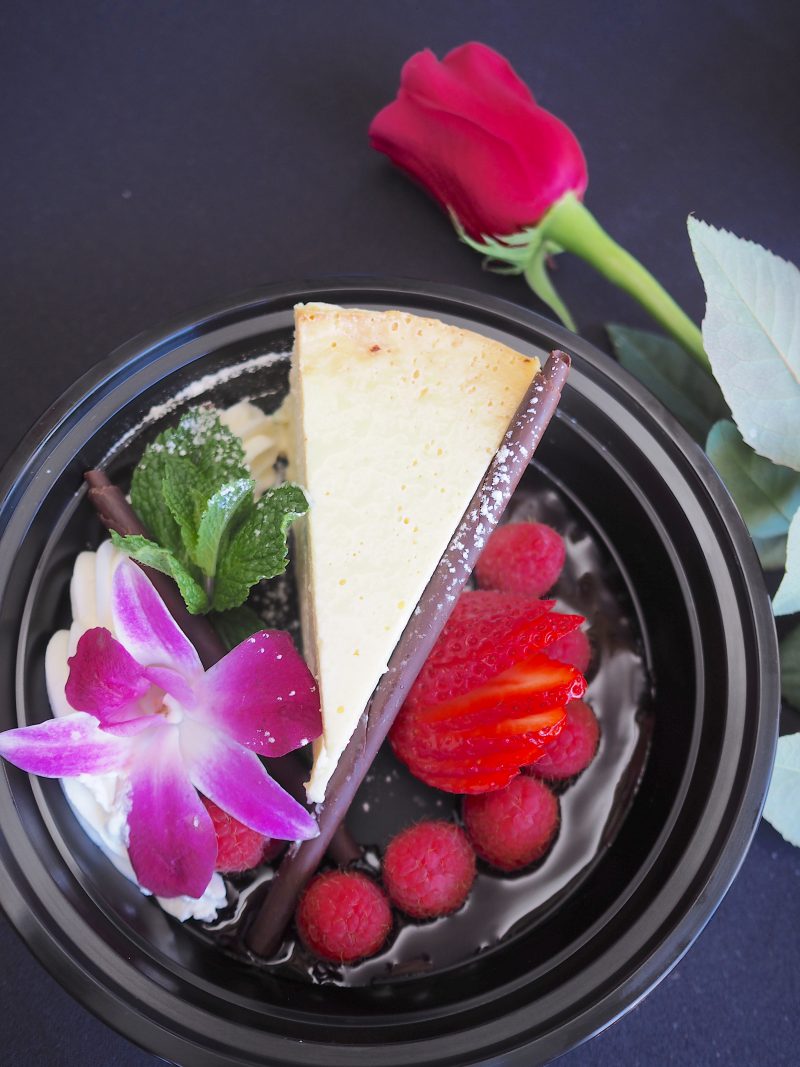 Ricotta Cheesecake – strawberry sauce, strawberry, raspberries, chocolate sticks, mint, topped with an edible flower.  A rich and decadent dessert.
All wine bottles are discounted at 50% off and can be ordered for take-out as well.
Christini's Ristorante Italiano has been around for 35 years, as far back as when a majority of the Dr. Phillips area was just a lonely pasture farm.  We should continue to support this locally owned and family operated restaurant as much as possible during these unpredictable times.
Takeout menu below:
For more information, please visit: christinis.com
Christini's Ristorante Italiano
7600 Dr Phillips Blvd, Orlando, FL 32819
(407) 345-8770