Sixty Vines brings wine country to Winter Park, FL with 60 wines on tap with their Grand Opening on March 17, 2020.
It is a Texas-based restaurant that currently has two locations — one in Dallas and another in Plano, with a Houston location slated to open this summer. This location in Orlando is the first outside of Texas.
Sixty Vines bring brunch, lunch and dinner options as well as tappy hour and specials throughout the week.
Sixty Vines gives you an open kitchen experience where you can watch the chefs do their magic, especially with their amazing pizza oven.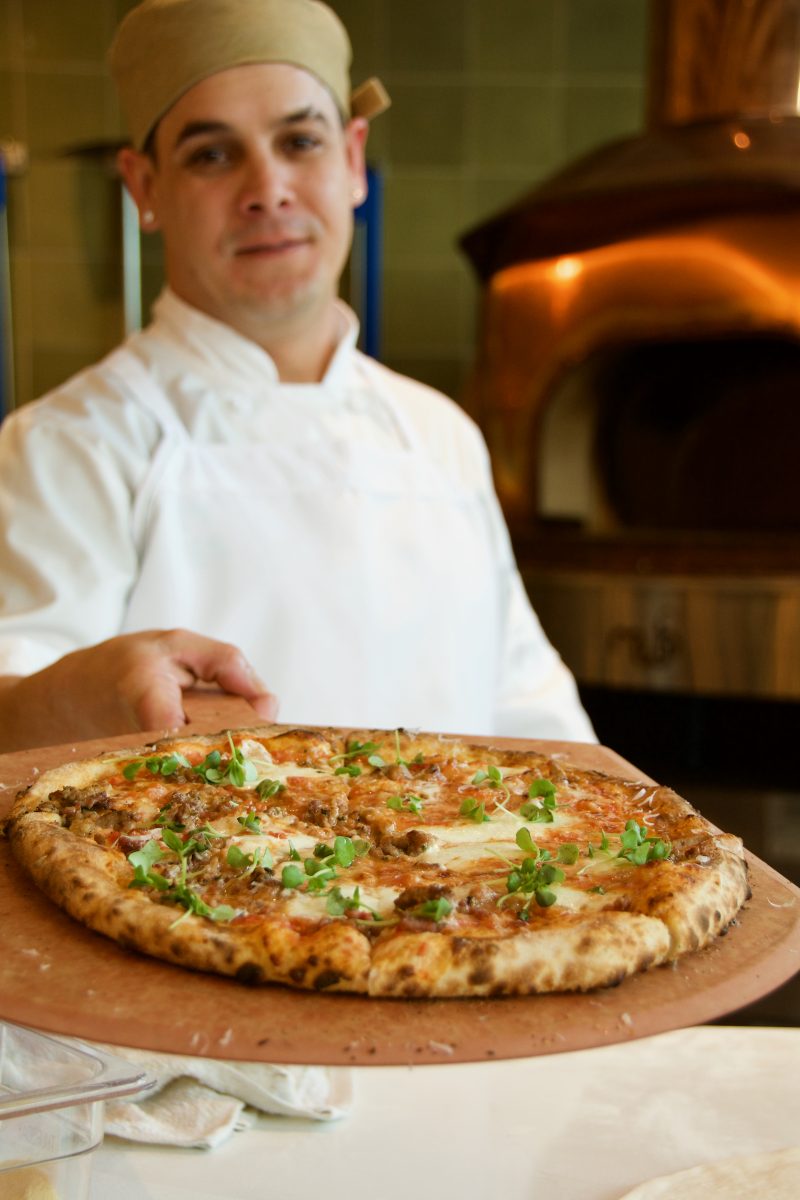 Pizzas with their oven can be made in 6 minutes to bring it out fresh to your table sooner than later for you to enjoy. You can have the chef be creative and make you something special. Yet, their most popular pizza is the Fig & Prosciutto with white sauce, mozzarella, local honey, arugula, and sesame seeds.
This Margherita pizza is made with basil pesto, fresh tomatoes, mozzarella, romano, and micro basil.
All of the ingredients used by Sixty Vines are fresh and you can tell. Maybe you'll even catch the chef and his salt bae impression like we did.
Goat cheese and pickled veggies to enjoy with some small, crisp flatbreads as the delivery system.
What wine restaurant would it be without a charcuterie board? Luckily, we don't have to answer that question.
With this machine, that charcuterie board is made in a pinch.
There are many vegetarian friendly dishes and/or vegan dishes as well for everyone to enjoy. These are Toasts, which is a vegetarian friendly dish that combines sweet and savory notes. It consists of sea salt ciabatta with avocado & togarashi, brie & candied dates, raclette & tomato bacon jam.
The Meatballs are made with pork & local wagyu, san marzano tomato sauce, and pecorino romano. They're so tender, moist and flavorful.
I'm not big on sweets, but holy cow would I order desserts at Sixty Vines. Their desserts are so decadent and enjoyable with any type of wine or to enjoy on their own.
Don't forget to stop by the bar with Beau and his pals as your bartenders. They make such delicious cocktails.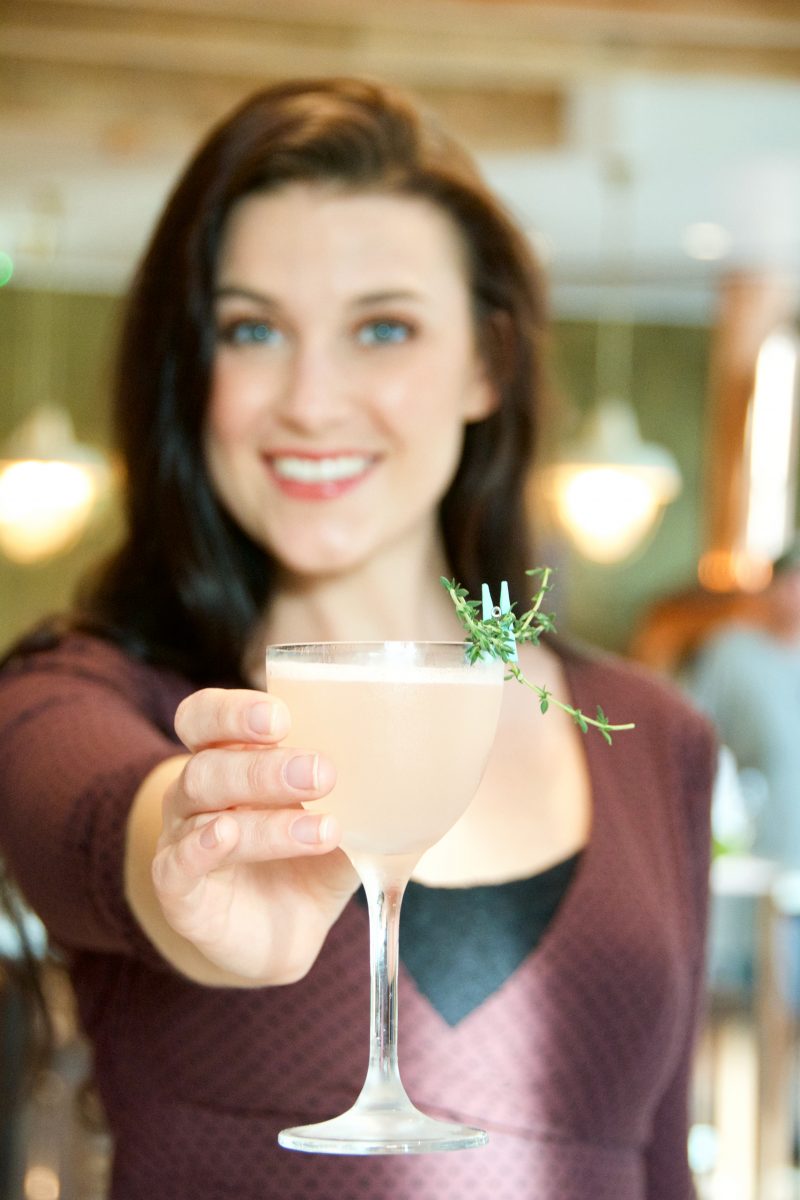 This thyme influenced drink is one of their most popular. They infuse watermelon juice/water into the drink to make it lightly sweet, but more of that idea of summer on your mind.
Something a little more sweet is this peach and tequila drink. Tequila seems to be a girl's best friend from what my close friends seem to enjoy. You won't go wrong with this whether or not tequila is your jam.
There are a number of cocktails on the menu for you to explore and enjoy. I recommend trying them all. Maybe not all in the same night. Or do. I won't judge.
OR you could go with one of the 60 wines on tap, which the menu shows them all categorized by type and they each have their own description too.
For more information, visit Sixty Vines for more information. I hope to see you there opening night of March 17, 2020!