Black Fire is a Brazilian Steakhouse that captures the boldness and vivacity of São Paulo with an unbelievable culinary journey.
Begin with our gourmet buffet, where you'll have unlimited access to vibrant fresh food and bold flavorful dishes.
The gourmet buffet also has warm treats…
And some sushi rolls.
At your table, your server will introduce you to specially made sides brought directly to you for your convenience, while tableside carvers serve you unlimited churrasco grilled meats, done perfectly to your liking.
Make sure you keep the little coaster on GREEN for more meat. Or else, it'll be left on RED where the servers will skip your table to serve others.
Little did they know, we'd try to make a run with their cart filled with deliciousness. What did I run away with? Check the next photograph to see and I'm sure you would be doing the same.
Look at the braised beef and all the fresh ingredients they used to make it taste as great as it did. Those bones would be great for a broth afterwards too.
The meats were fabulous and the picanha was my #1 pick all night.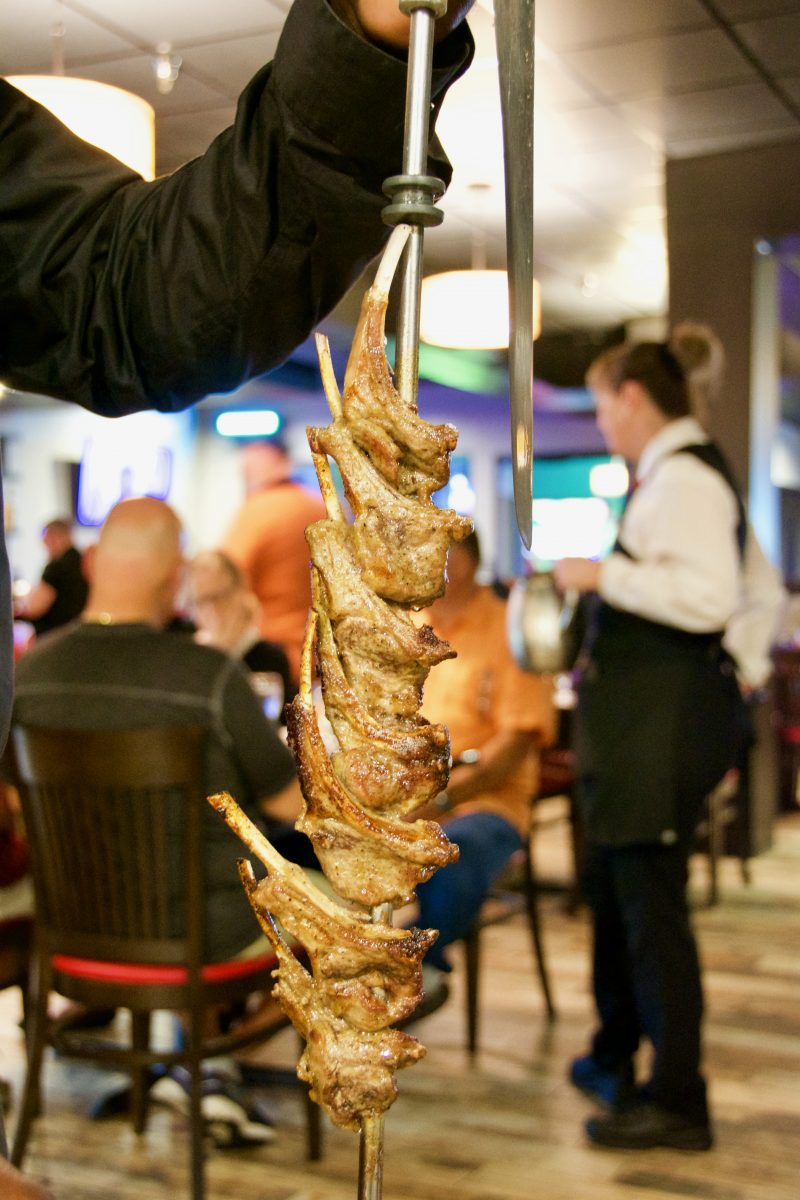 That didn't stop me from trying other cuts or meats. These lamb chops were made by experts to your preference without any gamey tastes. Have some fun and match them to the height of some servers from your table by playing perceptual games.
If I could bring these home, I 100% would with my cart of braised beef ribs.
Make sure you save room for desserts too. They'll bring a tray of toy desserts that show you what treats they have in store for you, which are made with the liquor found on each plate. If only they gave us a mini bottle of the liquors too.
We gave our server the choice of bringing her favorite dish and she chose the molten cake. I can't blame her why this would be her favorite because chocolate is life.
For more information, visit Black Fire Brazilian Steakhouse for more information.