We were invited to Taverna Opa at Pointe Orlando to get a first look at their Magical Dining menu and we enjoyed our preview experience.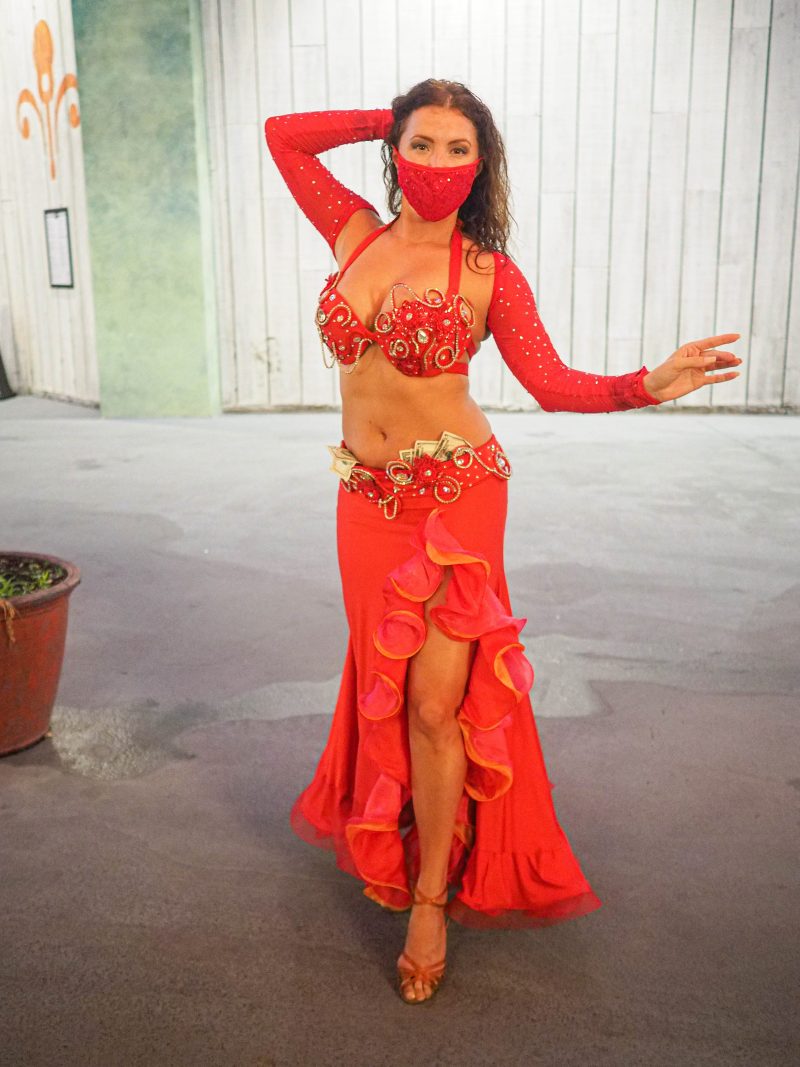 Taverna Opa's Magical Dining menu offers authentic Greek cuisine with nightly belly dancing entertainment.  Guest can enjoy fine Greek cuisine in a festive atmosphere and dance alongside the belly dancers as a confetti of napkins surround you.  Everyone is encouraged to participate – the more the merrier!

Along with a three-course meal for $35, their Magical Dining menu will also have the option for add-ons such as Lobster Tail ($22) and a wine flight and/or cocktail flight (both $16) to enhance your meal.  This special menu will be available for take-out, delivery and dine-in starting this Friday, Aug. 28 through Oct. 4
What is Magical Dining?
3 courses – Appetizer, Entrèe, and Dessert
Price: $35 per person, price does not include tax or gratuity.
Over 70+ participating restaurants
August 28 – October 4
Through Visit Orlando, one dollar from each meal will benefit Feed the Need Florida, which works to help feed people who have struggled with getting access to healthy food during the COVID crisis.
Here are our favorites from the Magical Dining menu at Taverna Opa:
Saganaki (GF, V) – Vlahotiri cheese flamed tableside with Brandy.  The sizzling cheese flame presentation was spectacular.  Watch our video above to see for yourself.
Crispy Calamari – Crispy fried with lemon.  It was super fresh and delicious.
Lamb Chops (GF) – Marinated for 36-hours with fresh herbs and garlic, served with Lemon Potatoes and YiaYia's vegetables.  I normally do not eat lamb but I actually enjoyed their lamb chops.  The taste was very similar to steak.  It was not gamey at all because they use domestic lamb which is the most expensive, high-quality lamb that is fed grass and corn.
Lavraki Branzino (GF) – Served with lemon, olive oil, wild greens and spinach rice.  The fish is flown in twice a week from Greece.  It was delicious and huge. The flesh was light and flaky.  This one did not disappoint.  You really cannot find anything like this anywhere else in town.
Baklava (V) – Walnuts, cinnamon, cloves, honey.  A sweet lover's dream.
Opa Emek (V) – Kantaifi shredded phyllo dough, walnuts, custard cream, and whipped topping.  It had amazing texture and just the right amount of sweetness.
We also learned that Taverna Opa just relaunched Healthy Greek Eats, a line of housemade meze – hummus, Greek yogurt, etc.

If you love their spreads as much as I do, you can order here for delivery: https://opaorlando.com/healthy-greek-eats/
Taverna Opa Orlando
9101 International Dr #2240, Orlando, FL 32819
(407) 351-8660
For more information, visit: visitorlando.com/en/magical-dining/restaurants/taverna-opa/50066