Sea Thai started in 2007 when K Shavitra and wife Fay wanted to open a small Thai restaurant that can create jobs for their family. We spoke to brother and chef Chef Jack Tawa Chavitranurak about their new Tuun pop up project inside Sea Thai.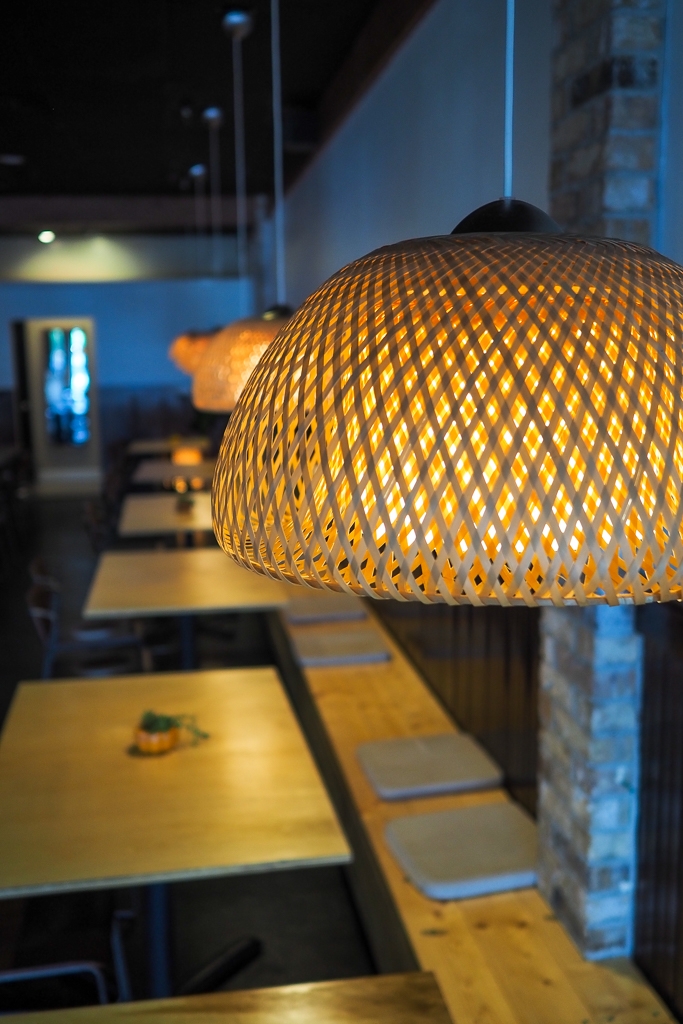 Sea Thai recently underwent renovations to make it more fresh and modern looking. They have also started a new menu to offer more modern Thai with authentic flavor for the chef specials.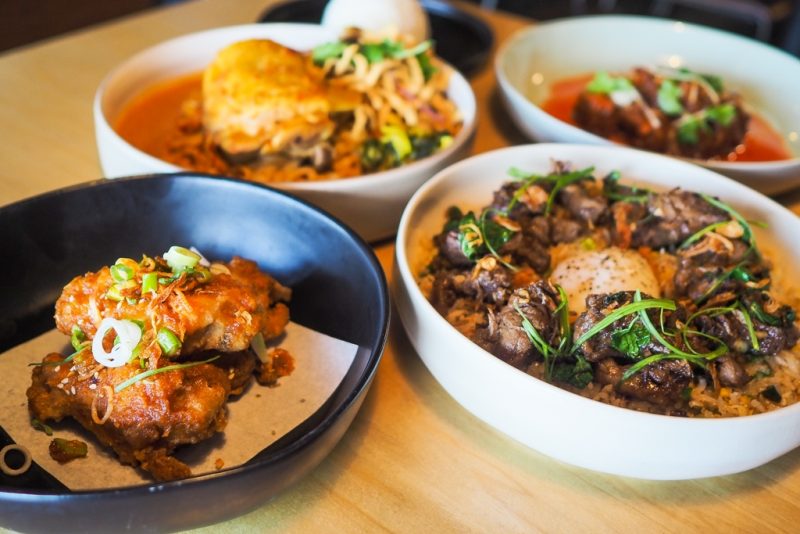 Chef Jack tells us, "I just want to add some alternative and authentic Thai food that you never ever have tasted in the other Thai restaurants in Orlando. I feel like the food scene in Orlando is getting better and better everyday. People are more open minded and willing to accepted the new food culture."
Tuun features regional Thai dishes such as – Spicy basil braised beef fried rice with fried garlic and soft poached egg, Gaeng Hung Lay Northern Style braised Pork Belly Red Curry with fried shallot, Khao Soi, a chicken curry noodle dish, Tuun wings coated in tom yum sauce and kaffir lime and lemongrass. The menu is available every Friday – Sunday at dinnertime.
Interview with Chef Jack Tawa Chavitranurak – Sea Thai / Tuun
Tell us about your background and your earliest memories around food.
I was born and raised in Bangkok, Thailand. I came to Orlando in 2007 when my brother was opening his restaurant and he needed my help so he called me to come here and work with him – that's how I got to start working in kitchen.
Since I was a kid, I always saw my mom in the kitchen cooking food for us. She is a great cook – whatever we wanted to eat, she will try to get the recipe and cook it. We always had at least 3-4 dishes on the table every meal. That's how I remembered my earliest memories around the food.
What inspired you to become a chef?
Me and my wife (@snackswag) are passionate about food. When we first got to the states and were working at my brother's place (Sea Thai), we always talked and shared the ideas about what we want to do with our food. Then one day, we were like why don't we go to school and go to work somewhere else to learn the new cooking techniques and the other cuisines. I went to obtain a degree in Culinary arts management from Valencia College in 2013.
My first American kitchen job started at Hyatt Grand Cypress hotel (Hemingway Restaurant), then I moved to work at Four Seasons hotel (Capa) for a couple years, and finally at 1921 Mt.Dora with Chef Camilo Velasco.
What were some challenges that you faced in the beginning and how did you overcome them?
For my first American kitchen , the most challenging aspect was how to make people accepted me to be apart of the team.
It was really hard for a couple months to get people to understand my accent and know what I can do in the kitchen, so I had to work harder and learn faster than anyone's in the kitchen until they accepted me to be a part of the team.
What are your favorite memories from working there and what were some of the things you learned through your experiences?
There are so many great memories from working at 1921 beside working with a lot of talented people or cooking with a great product. I had an opportunity to go cook at the James Beard house in New York. It was an honor for me to cook in such a long storied and legendary kitchen.
From my experience that I've been working in this industry for 10 years, some things that  I learned from my experience is to never stop learning and be humble to people you work with. You will learn.
Find Sea Thai Restaurant at 3812 E Colonial Dr, Orlando, FL 32803 -(407) 895-0985 – @tuunorlando Created by chef @jack.jone22 available for pick up @seathaiorlando every Fri-Sun at dinnertime.