Mike Lombardi, owner of Lombardi's Seafood, announced today that the fine Winter Park-based seafood market and cafe (1888 W. Fairbanks Ave.) has added two new members that have joined the team.
Chef Austin Boyd will be in charge of revamping Lombard's Cafe menu as well as creating a myriad of new items for their Retail Market. Chef Austin's past executive chef positions include the well known group of restaurants from Jason and Sue Chin: Seito Baldwin Park, Osprey Tavern and Reyes Mezcaleria. Keep an eye out for some new menu items and specials, including a new Nashville hot Catfish sandwich that is currently on the menu as a special.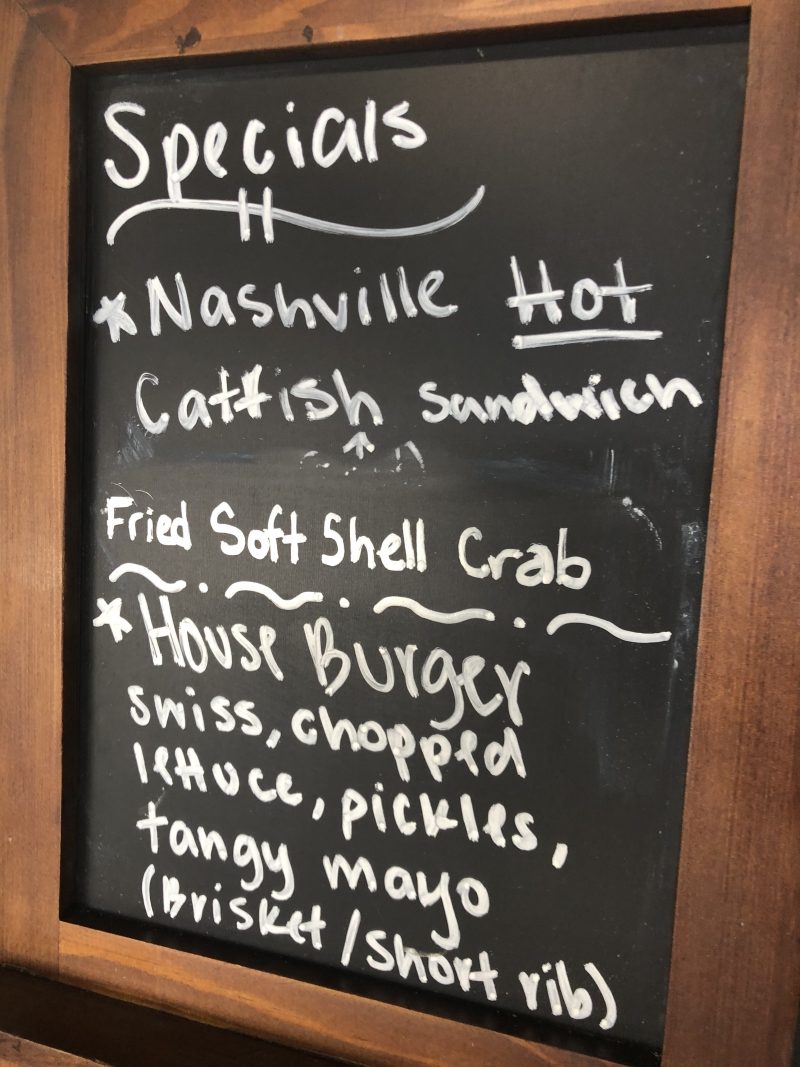 Secondly, they have hired Chef Yoshi Pintar known by many as "Sushiman", and who has had several stints in some of Orlando's finest hotels including the Hyatt Regency Grand Cypress and more. Chef Yoshi actually once sourced fresh seafood from Lombardi's decades ago for Sushiman.
Mr. Lombardi says, " I have known Chef Yoshi for 20+ years and couldn't be more excited for him to be bringing his sushi skills to Lombardi's. Starting today, Yoshi is taking the freshest seafood available and started making sushi in our cafe. It is available in our cafe and for takeout."
The sushi menu is below as well as a few shots of their new poke bowls, sushi rolls, and the classic Lobster roll from our visit today: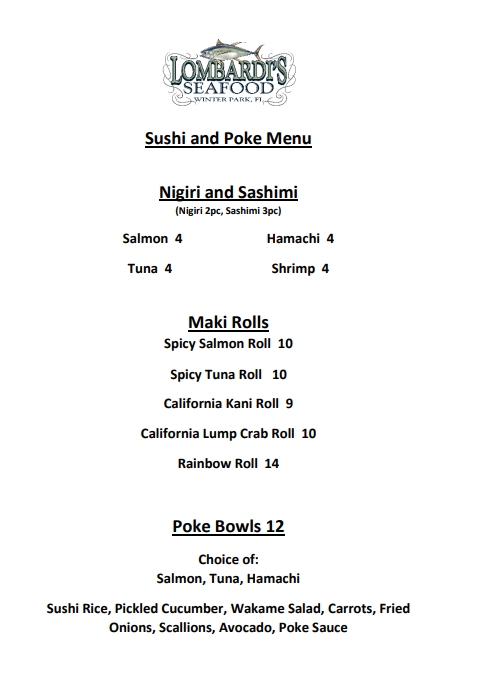 Chef Boyd's New Menu