Pom Pom's Teahouse celebrates 15 years in business with 15 days of promotions.
Pom Pom's Teahouse and Sandwicheria, one of Orlando's most iconic independent restaurants, will be celebrating their 15th year in business for 15 days, starting on their anniversary, December 26, 2020.  The fifteen day celebration was created with social distancing in mind, giving the opportunity to more who want to join in without any big crowds.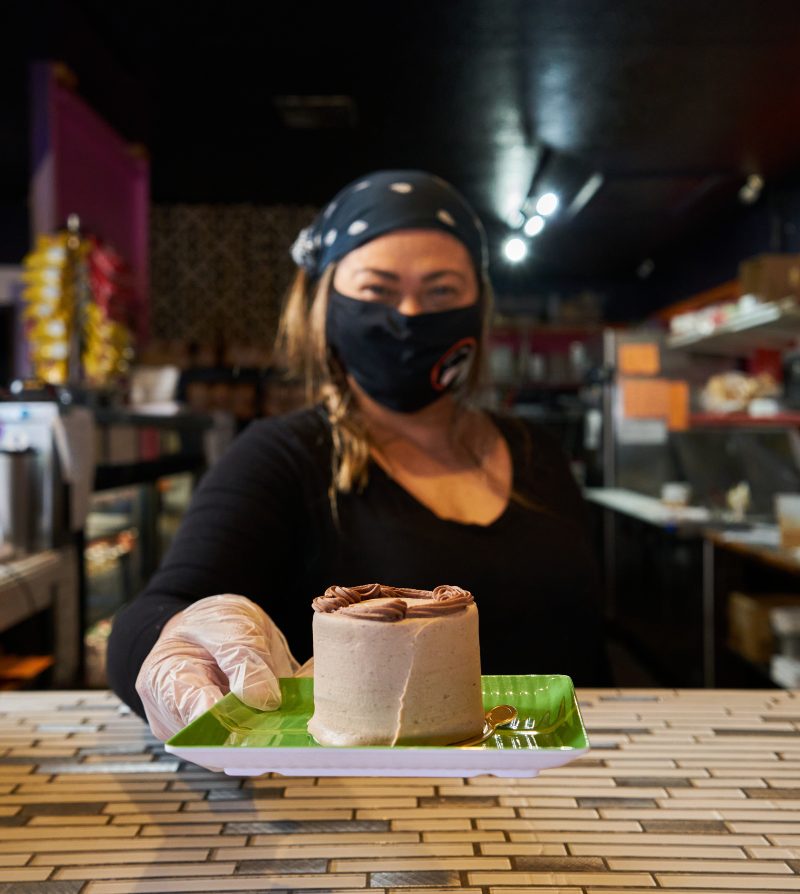 Pom Moongauklang, owner and operator of Pom Pom's was born and raised in Thailand and after moving to Orlando with family,  made her way to New York earning a degree as a pastry chef. She used her talent and creativity working for such restaurants as NoBu (Robert De Niro's & Nobuyuki "Nobu" Matsuhisa's Restaurant) and the famous restaurant, Lucky Changs.
Pom returned to Orlando, and in 2005 started Pom Pom's Teahouse and Sandwicheria. Over the years, the restaurant has become well known for inventive flavor combinations, friendly staff, art-filled ambiance, and as a second home for so many in the community.
Each day will offer a new promotion, highlighting the food, beverages, and people that make Pom Pom's unique.
Sat. December 26 | 15th Anniversary Celebration
Sun. December 27 | Surprise giveaway with @themilkdistrict on Instagram
Mon. December 28 | $1.50 Local Beer all day
Tue. December 29 | 15% of Lunch proceeds donated to Second Harvest Food Bank of Central Florida
Wed. December 30 | 15% off Mama Ling Ling's Thanksgiving Sandwich after 5:15 PM
THu. December 31 | Walls of Pom Pom's | Visual Artist Spotlight
Fri. January 1, 2021 | $1.50 Local Beer all day
Sat. January 2 | Giveaway! Catering for 15-People. Enter with each sandwich purchase.
Sun. January 3 | 15% off your check if you follow @themilkdistrict + @pompomsteahouse on instagram
Mon. January 4 | 15% off food order at Pom Pom's Downtown @ Finnhenry's
Tue. January 5 | First 15 people – get a free $15 Gift Certificate with $15 purchase
wed. January 6 | Pom Pom's Day Proclamation
Thu. January 7 | 15% off any vegan sandwich
Fri. January 8 | Free gift with purchase
Sat. January 9 | 15% of Lunch proceeds donated to One Pulse Foundation