Big Fin Seafood Kitchen, an award-winning seafood restaurant located in the Dellagio Town Center on Sand Lake Road's "Restaurant Row", just minutes away from the theme parks, is one of the most popular spots for Magical Dining every year due to its exceptional cuisine and relaxing energy.
Photo captured in 2019
We were invited to Big Fin Seafood Kitchen to get a first look at their 2021 Magical Dining menu and we enjoyed our dining experience.  The service, food, and ambiance was incredible!  The Magical Dining menu offers a delicious three-course meal for just $37 per person, dine-in only, starting now through Sunday, Oct. 17, 2021.
Guest will also have the option to order upgrades such as: Hong Kong Seabass (+$10) and 18oz Ribeye (+$18), and add-ons such as: 3oz Broiled Lobster Tail (+$19), 4oz Filet Beef Tips ($16), 5ea Sautéed or Fried Shrimp (+$6).
What is Magical Dining?
3 courses – Appetizer, Entrée, and Dessert
Price: $37 per person, price does not include tax or gratuity.
Over 85+ participating restaurants
Aug. 27 – Oct. 17, 2021
Through Visit Orlando, $1 from each meal served will benefit Pathlight HOME and IDignity, both of which help to combat homelessness in Central Florida.
Here is a first look at Big Fin Seafood Kitchen's Magical Dining menu offerings:
APPETIZERS
House Salad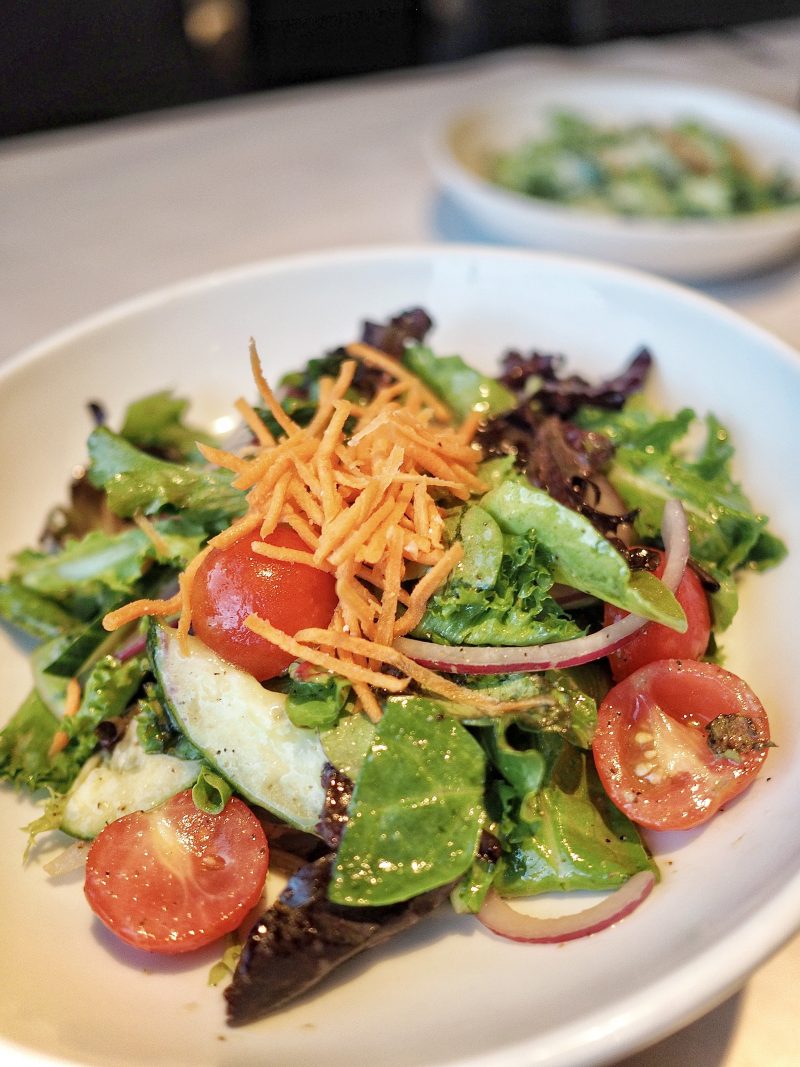 Baby spring mix, cucumbers, carrots, onions, tomatoes, choice of dressing: citrus ginger vinaigrette, buttermilk ranch, bleu cheese, honey mustard, red wine herb vinaigrette
Classic Caesar
Romaine hearts, parmesan cheese, house-made garlic croutons
New England Clam Chowder
A classic, made from scratch daily
ENTRÉES
8oz Center Cut Filet Mignon + Lobster Tail (+$19)
Center cut choice filet, served with garlic mashed potatoes and roasted chef's vegetable
Hong Kong Sea Bass (+$10)
DESSERT
New York Style Cheesecake
Rich and velvety with a classic graham cracker crust, topped with strawberry purée
Ooey Gooey
Decadent layered pie-cake topped with house made whipped cream, ask your server for today's flavor
This Magical Dining meal is truly not to be missed!  Everything we tried was delicious, but our favorites were: New England Clam Chowder, 8oz Center Cut Filet Mignon with Lobster Tail, & Ooey Gooey!  You must check out Big Fin Seafood Kitchen this year during Magical Dining if you want a delicious meal for an amazing price.  Thank you Big Fin Seafood Kitchen for a wonderful experience!
For more information, visit: magicaldining.com/listing/big-fin-seafood-kitchen/30460/
Big Fin Seafood Kitchen
8046 Via Dellagio Way Orlando, FL 32819
(407) 615-8888
bigfinseafood.com