Primo at JW Marriott Orlando Grande Lakes unveiled its beautiful, newly renovated restaurant on Tuesday night during a media event.
Primo owner Chef Melissa Kelly is the first female chef to win the James Beard Foundation's award for Best Chef, 2x.
Chef Kelly opened the first Primo in Maine in 2000, a second at the JW Marriott Grande Lakes in Orlando in 2003, and the third in Tuscon, Arizona in 2005.
The restaurant's design draws from Chef Melissa's Puglian heritage.
Primo's classical cooking and preparation methods is inspired by cuisines off of the coastal regions of Italy, France and Spain.  Primo is named after Chef Kelly's grandfather, Primo Magnani. Chef Kelly grew up around her grandfather's butcher shop and learned all the Italian classics from her grandmother.
The menu focuses heavily on farm-to-table experience with organic ingredients harvested on-site at Primo Garden and Whisper Creek Farm.
Primo chefs incorporate local produce and responsibly farmed meats to create eye-catching appetizers, entrees, and desserts that are bursting with Italian flair.
"Seasonal, fresh, local, and organic".  One could argue that the farm to table movement in Orlando started here at Primo.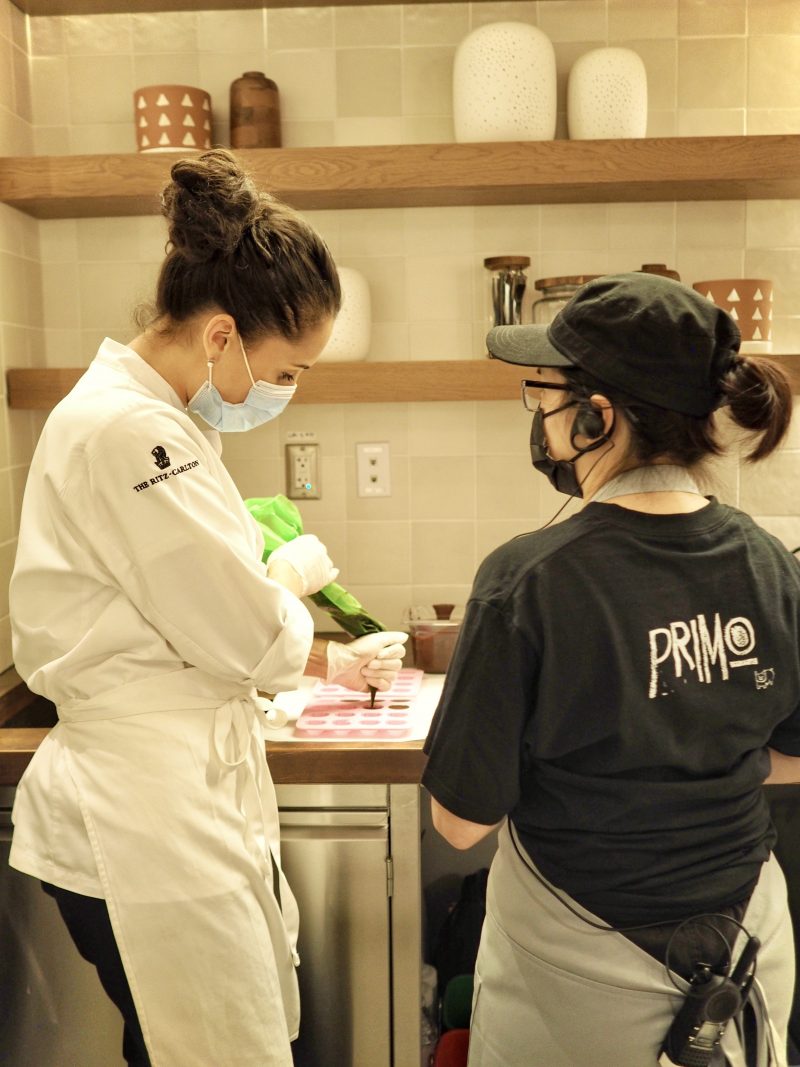 Primo V2 will reopen for dinner service this Friday, September 24th from 6pm – 10pm.
Here is a first look at the newly renovated Primo:
Primo Bread Service – Extra Virgin Olive Oil, 12 Year Balsamic
Cocoa Camillo – Aviation Gin, Campari Infused With Cacao Nibs, Martini Rossi RSV, Tempus Fugit Alla Vanilla Cacao
Manti – Beef Dumplings, San Marzano Tomato & Chicken Brodo, Yogurt Espuma, Sumac
Primo Arancini – Bolognese, Mozzarella, Garden Herbs
Lake Meadows Duck Confit – Sun-Dried Farm Tomato, Braised Beans
White Clam Pie – Cedar Key Pie, 'Nduja, Calabrian Chile, Pecorino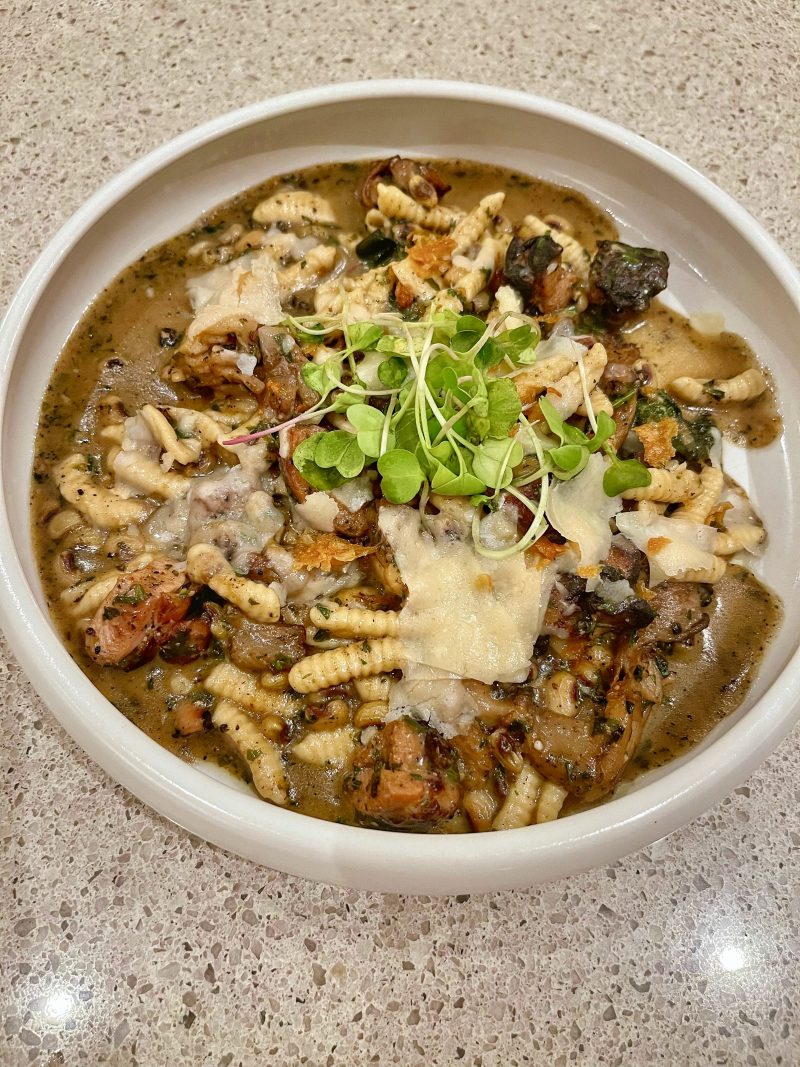 Ricotta Cavatelli – Grilled Shredded Chicken, Local Mushrooms, Field Peas, Spinach & Herbs
Prime Beef Ribeye – Truffle, Crispy Vidalia Onion, Garden Argula, Preserved Local Mushroom, Shaved Parmesan, Corn and Potato Puree
Grand Cru Dark Chocolate Crémoso – Praline Emulsion, Chocolate Crunch, Pear Sorbet
Olive Oil Semolina Cake – Confit Blood Orange, Warm Rosemary Citrus Syrup, Buttermilk Gelato
Veneto Tiramisu –  Fluffed Mascarpone, Maple Crisp, Espresso Gelato
House Made Cannoli Siciliana – Signature Ricotta Cream, Pistachio, Amarena Cherries Reduction, Almond Truffle
Primo Affogato – Espresso Float, Vanilla & Chocolate Gelato, Fried-To-Order Zeppole
If you are looking for fresh, delicious, seasonal cooking – whether with influences from Spain or Italy or France, Primo is a must try for anyone serious about the farm to table movement in Orlando.  You will find the heart in their cooking with ingredients from the gardens in the farm yard, to the kitchens, to dining room tables in their beautiful, newly-renovated space.
For more information, visit: grandelakes.com/dining/primo
PRIMO at JW Marriott Orlando Grande Lakes
4040 Central Florida Parkway, Orlando, Florida 32837
(407) 393-4444