Mama's Fixins Soul Food Truck


Mama's Fixins is a brand spanking new soul food truck here in Orlando, making its debut at the Oviedo Marketplace edition of theDailyCity.com's Orlando Food Truck Bazaar summer series. Mama don't play around when it comes to her soul food or her food truck business as this truck is modded with its own bbq smoker in the back. It probably the largest truck on the road right now, kind of like the boy band ultra deluxe tour bus version of a food truck.
I ordered the baby back ribs with two sides for $10 and a dessert of peach cobbler for $3. My good friend and neighbors Mr and Mrs Mega Yummo ordered the savory oxtails and rice for $12.
My baby back ribs were delicious: juicy and fall off the bone pork meat basked in a sweet and tangy bbq sauce thats been made with a love and care that only Mama could provide. My sides were pretty good as well: the mac and cheese and the collard greens went well with the whole southern comfort food theme and left me a bit sleepy after this full and satisfying meal. I had barely enough room for the peach cobbler at the end, which I thought was decent but could be better with an adjustment to the crusting for the cobbler pie. It would also be great served hot with a side of vanilla ice cream.
I also go to try Mega Yummo's oxtail which I thought was a bit salty and may not have been the best ox tails I have ever had, it definitely could be better for the $12 price tag. I would recommend the ribs over the oxtails at this moment.
@mamasfixins or facebook.com/mamasfixins
Tangy ribs and mac n cheese and collard greens, oh my!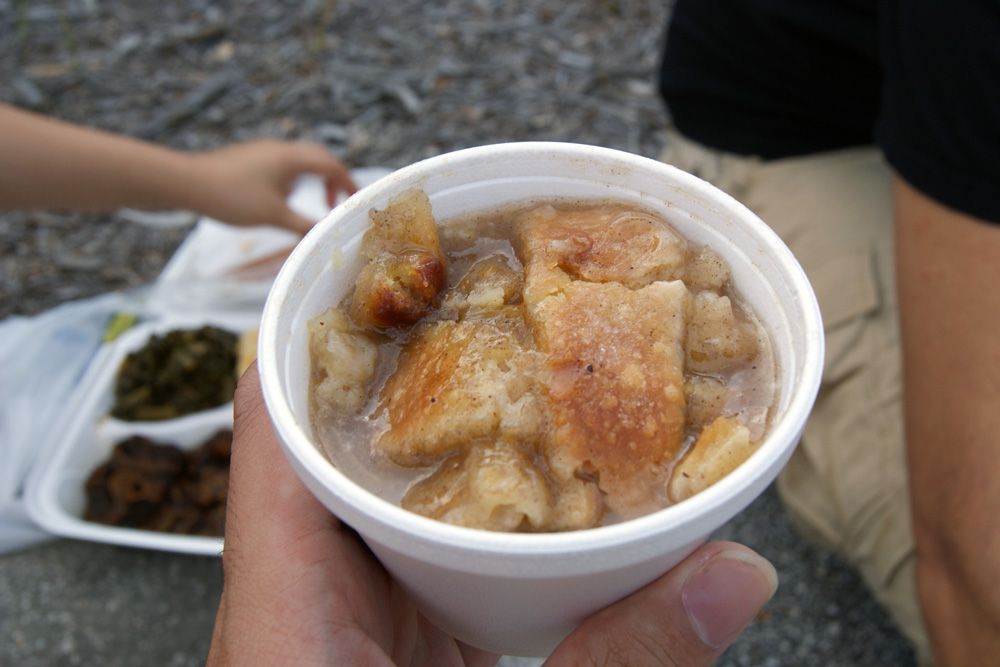 Peach cobbler
Savory Oxtails via megayummo