Fresh off the airplane from a trip to New York with his wife, Chef Brandon McGlamery, in the open kitchen at Luma on Park, calmly folds chives, grated horseradish, freshly cracked black pepper, and chunks of braised short rib into a creamy white Gruyère bechamel sauce.
He then tosses the rigatoni pasta – which has "ridges perfect for holding onto the cheese" – with the bechamel and finishes off the dish. Theresa Smith of Luma takes a few photos of the dish with her DSLR camera and then uploads the recipe and photos to send off to Oprah Winfrey. (Oprah had called and wanted a recipe that afternoon for their site. You can read it here: Oprah.com Short Rib Mac and Cheese with Gruyere from Brandon McGlamery).
Chef McGlamery met with me that afternoon, right after the recipe piece, to talk a little bit about the ongoings at Luma and the newly opened Prato.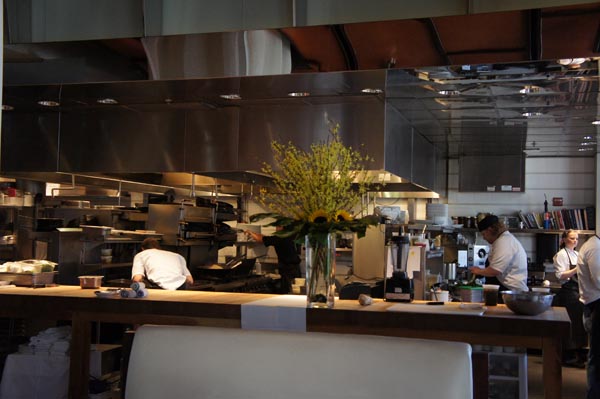 Throughout the late Florida afternoon, as we talked in the private back room at Luma, I found Chef McGlamery to be remarkably relaxed, down to earth, and friendly, as he shared the details of his life and his passions for fishing, cooking local, sustainable food, and Orlando.
Growing up, one of his first jobs was in Tampa at an old-school Italian restaurant for a chef who loved her wine. He did everything from busboy to waiter to bartender, though never anything in the back of the house. But oddly enough, he would always find himself in the kitchen, always reading cookbooks while on breaks until one day the chef told him he should pursue culinary school. He saved up his money for a year and decided to go.
"Back then", he said, "culinary school was much harder to get into than it is today and there was a 8 month waiting list. Today, they seem to take anybody. They are a business though, I understand, much like we don't turn away any of customers who wish to dine with us."
After graduating the California Culinary Academy, McGlamery went on to gain a rich array of international culinary experience, apprenticing under Chef Gordon Ramsey in London and Guy Savoy in Paris, as well as training at California's Stars Restaurant, Alice Waters' Chez Panisse, and under Thomas Keller at the French Laundry.
"There were times where I thought I would quit cooking," reflected McGlamery, "I was not happy with the go-go-go, getting your teeth kicked in every day. I wasn't happy with the hours and the money wasn't there."
"But my advice to the young men and women who want to become chefs, just hold in there."
He said to make sure to work for those chefs whose cooking style you wanted to emulate, to trigger that passion in you for cooking. "I still think every day, in everything I do what would Thomas (Keller) do. People know I am anal but not to the extent Thomas is."
Nowadays, as he gets older, Chef Brandon is much more likely to let the younger guys prove themselves at the restaurants. At Luma, Chef Derek Perez is much more likely to be running the cooking with Brandon overseeing.
For Luma's sister restaurant Prato, Chef Brandon and Chef De Cucina Matthew Cargo last year travelled the Italian countryside (read their charming blog on their adventures here) in order to prepare for the opening of the new restaurant. Named after a city in the heart of Tuscany known for its slow food movement, Prato brings much of that philosophy to its dishes today. Their imported Acunto wood-burning pizza ovens from Naples, Italy provides a lightly touched, smoky finish to their pizzas that is so unique and wonderful. They also make their charcuterie and pasta in house.
Of course, with the opening of any restaurant, there are setbacks and headaches, and moments where "you need to be reminded that it's supposed to be fun". There were definitely times when their team had menu items that had to be tweaked like the pizza formula or changing the names of menu items like their Lonzino cured pork loin with gold heirloom beets salad to make it more appealing to customers.
By working with local farmers on a daily basis, Chef McGlamery and his team are able to focus on using the freshest ingredients available. The availability of key fresh ingredients and choice cuts of meat dictate what dishes are offered and when. Some of their popular menu items include pastas, salads, braised dishes like chicken, short ribs, beef, and for the more adventurous there are dishes with sweetbreads, tripe, and liver, all done with a sensible approach. Though their strengths lie in French and Italian cuisine, they try to be authentic with respect to culture.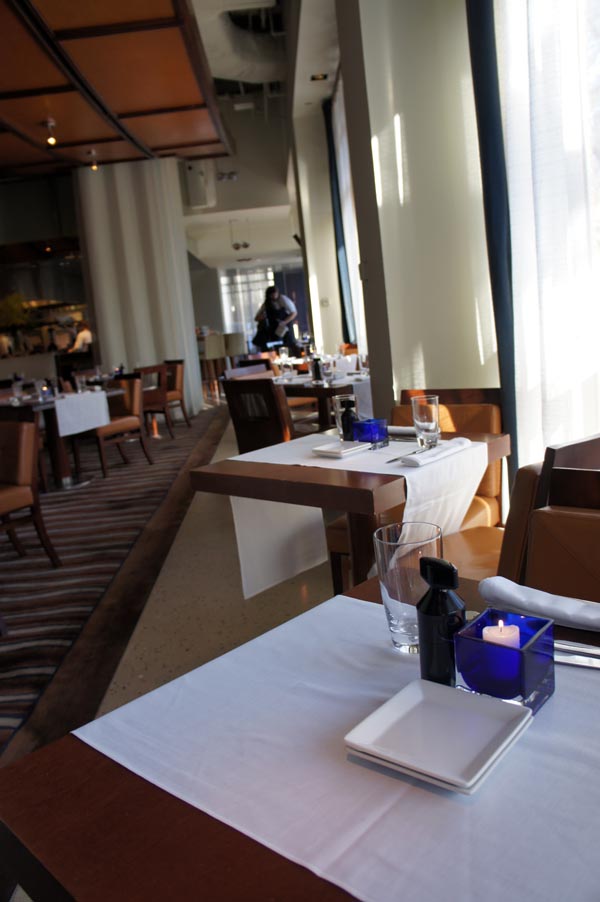 "We make food people want to eat. Our kitchen has a collaborative input process where we think through together what our menu should be," said Chef McGlamery. "We try to push ourselves in our dishes, we try not to be creative just for the sake of being creative, but also with understanding that our customers put their trust in us to give them that wow experience."
He enjoys the growing local Orlando food scene and supporting the local slow food movement. I asked him what he thinks would make a truly Orlando signature dish.
"We are a young state in the food scene. Back in Flagler's era, food was brought here from up north like the beef wellingtons, etc. A signature Florida dish would probably consist of kumquats, citrus, snapper, grouper, or stone crab claws, but I don't see one regional dish like quiche lorraine. We are the southern most state but not considered the south, unfortunately." Brandon replied.
Chef Brandon McGlamery is an avid fisherman, though he admits that he doesn't get to as much as he used to, especially with two young sons at home. He looks forward to bringing them with him when they are old enough and teaching them about the sea, making sustainable efforts, and doing the right thing for the environment.
A lover of the tarpon fishing season, he would go out to sea on fishing trips for days, to reflect on nature and not to think so much about cooking, but just to unwind truly in nature and to solve and calm the brain.
Some days in May, June, and July he would run over to the coast really quickly for 24-36 hours to fish, sleeping in the car, until his wife says "you're going a little too crazy right now" and reels him back into shore.
For more information, visit
Luma on Park
290 S Park Ave
Winter Park, FL 32789
(407) 599-4111
lumaonpark.com
Prato
124 N Park Ave
Winter Park, FL 32789
(407) 262-0050
prato-wp.com