Photos via Briarpatch Restaurant
Cronut craze continues to spread – the coveted creations of James Beard Award nominated pastry chef Dominique Ansel were recently seen on the Late Night Show with Jimmy Fallon.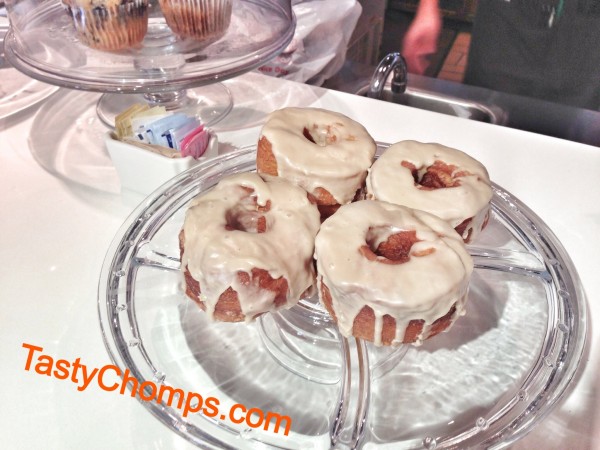 The wildly popular hybrid between a donut and croissant have been spotted (shout out to our reader Tida Ann M. for the tip!) at Briarpatch restaurant in Winter Park, FL, known there as a "flaky doughnut."
Briarpatch, located off of Park Avenue and known for the brunch and delicious home made ice creams, started making these "flaky doughnuts" just a few weeks ago and according to sources, "they keep getting better and better." They are currently priced at $3.75 each and are served with a maple glaze.
They currently make 10 of the cronut-like pastries during the weekdays and more on the weekends, often selling out.

No long lines around the block for these babies like the ones found in NYC…yet.
Briarpatch Restaurant and Ice Cream Parlour
252 Park Avenue North
Winter Park, FL 32789
407) 628-8651
This is the "second" spotting of the cronut in the wild here in Orlando, with the first being Chefs James and Julie Petrakis' croissant-donut at Cask and Larder, available during brunch, and served with a bourbon peach jam & almond glaze.