by Mike Cho of ImpressInk.com
On Saturday, March 7, at the Orlando World Center Marriott, top local chefs from acclaimed restaurants and resorts will showcase their creativity to help raise funds at Ronald McDonald House Charities of Central Florida's Appetite for the Arches benefit.
This is a culinary event with a twist — one that has a little something to do with the Golden Arches.
Chefs will use fresh McDonald's ingredients to create one-of-a-kind signature dishes.
Guests will have the opportunity to interact with participating chefs while sampling the gourmet creations at this free-flowing event.
Julie Petrakis, who owns The Ravenous Pig and Cask & Larder with her husband James, sits on the planning committee for the event and was in charge of organizing chef participation. "Appetite for the Arches unites Central Florida's best chefs and the community on a night of culinary surprises and delight for a special cause. All proceeds from the gala help Ronald McDonald House keep families together when they need it most —during the treatment of a critically ill child."
Hosted by Chefs James and Julie Petrakis, Appetite for the Arches media preview was a preview showcase of culinary creativity.
Two signature cocktails
Vodka Lemonade
Strawberries, lemons, balsamic vinaigrette and sugar from McDonald's
Old Fashioned
Hazelnut Syrup and Cherries from McDonald's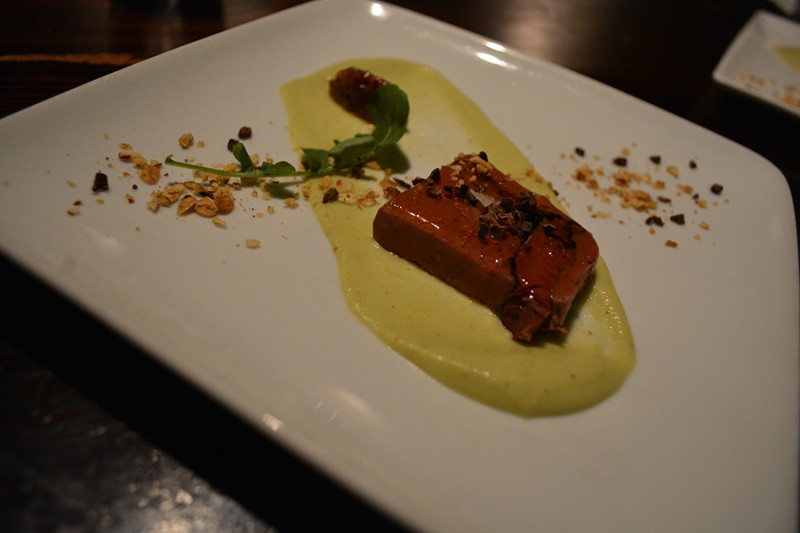 The first entrée, created by Chef James Petrakis was a Chicken Terrine with bacon jam and picked apple. It used chicken, bacon, onions; apples, apple juice, balsamic vinaigrette and brioche roll from McDonald's.
The second entrée, created by Chef Kevin Fonzo from K Restaurant was a Cola BBQ meatball. The smoked meatball was made using McDonald's steak hamburger, bacon, pork sausage and white onions. The Cola sauce was made with McDonald's tomatoes, ketchup, coke and mustard.
John Rivers, Chef and Founder of 4 Rivers contributed a Southern Chicken 'N Biscuits. Using McDonald's chicken breast and maple syrup created these tasty chicken biscuits combined with 4Rivers Buttermilk Biscuit.
For dessert, Chef Julie Petrakis from Cask & Larder contributed a delicious and decadent Creamsicle Parfait. The parfait was composed of a vanilla bean Panna Cotta, mandarin compote and granola. McDonald's supplied the oranges, yogurt, granola and vanilla syrup.
It was a great experience seeing these Local chef's transform McDonald's ingredients into gourmet creations. You can have the opportunity to experience these and more on March 7th at the 2015 Appetite for the Arches Gala.
Participating restaurants include:
4 Rivers
Blue Bird Bake Shop
Cask & Larder
Chef's Table at the Edgewater
Cuisiniers Catering
Emeril's Tchoup Chop
Hamilton's Kitchen
K Resturant
Kabooki Sushi
LUMA on Park
Orlando World Center Marriott
Paxia Modern Mexican and Tequila Lounge
Pig Floyd's
SeaWorld Park & Resorts Orlando
The Ravenous Pig
The Rusty Spoon
The Smiling Bison
Txokos Basque Kitchen
Proceeds from Appetite for the Arches will contribute to Ronald McDonald's House of Charities of Central Florida, which keeps families close to their critically ill children receiving treatment in local hospitals.
To find out more information about Appetite for the Arches including ticket information, please visit www.appetiteforthearches.org
Join the conversaion on Twitter @RMHCCF #AppetiteOrlando