On Friday, April 10, CFHLA conducted its 29th Annual Hospitality Education Fundraiser, Bacchus Bash!
Importantly, this activity was action packed, featuring nearly 50 food and beverage vendors and 4 stages of continuous live entertainment at the Orlando Premium Outlets Mall at Vineland Ave.
Relating to numbers, Bacchus Bash attracted over 20,000 Attendees and CFHLA is proud to announce that over $120,000 was generated for Hospitality Education!
This is the fifth consecutive year that Bacchus Bash earned over $120,000.
2015 CFHLA BACCHUS BASH AWARDEES
BEST MENU ITEM:
FIRST PLACE
Chef Bill's Award Winning Roasted Pig
The Alfond Inn
SECOND PLACE
Smoke Gouda Beef Short Rib
JW Marriott Orlando, Grande Lakes
BEST ORIGINAL DRINK:
FIRST PLACE
Prickly Pear Margarita
CFHLA Food & Beverage Council
SECOND PLACE
Bee Keeper
JW Marriott Orlando, Grande Lakes
BEST DESSERT ITEM:
FIRST PLACE
Chocolate Praline Crunch
JW Marriott Orlando, Grande Lakes
SECOND PLACE
Fat Elvis
Brio Tuscan Grille
BEST PRESENTATION MENU ITEM
FIRST PLACE
Guadalajara Burrito Bowls & Rukus Juice
DoubleTree by Hilton Orlando at SeaWorld
SECOND PLACE
Soy & Ginger Painted Pork
The Hard Rock Hotel at Universal Orlando
BEST PRESENTATION ORIGINAL DRINK
FIRST PLACE
Cinnamon Toast Crunch Shot
CFHLA Vacation Rental Council
SECOND PLACE
Cathy's Infused Pineapple
DoubleTree by Hilton in the Walt Disney World Resort/
Embassy Suites Orlando I-Drive / Convention Center
BEST PRESENTATION DESSERT ITEM
FIRST PLACE
Chocolate Praline Crunch
JW Marriott Orlando, Grande Lakes
SECOND PLACE
Fat Elvis
Brio Tuscan Grille
MOST CREATIVE BOOTH
FIRST PLACE
Mexican BBQ
DoubleTree by Hilton Orlando at SeaWorld
SECOND PLACE
Carnivale
Paramount Hospitality Management:
Floridays Orlando Resort, Avanti Orlando Resort
and The Point Orlando Resort
The DoubleTree by Hilton Orlando at SeaWorld's Mexican BBQ Booth
MOST INTERACTIVE BOOTH
FIRST PLACE
Face Painting
CLC World Resorts & Hotels
SECOND PLACE
Casino
Brio Tuscan Grille
MOST MONEY GENERATED (FOOD)
FIRST PLACE
DoubleTree by Hilton Orlando at SeaWorld
SECOND PLACE
JW Marriott Orlando, Grande Lakes
MOST MONEY GENERATED (BEVERAGE)
FIRST PLACE
CFHLA Food & Beverage Council
SECOND PLACE
CFHLA Vacation Rental Council
The JW Marriott Orlando Grande Lakes Booth including Former
CFHLA Chairman Jim Burns of the Grande Lakes Resort
CFHLA would like to thank the
2015 Bacchus Bash Host:
Orlando Premium Outlets® –
Vineland Ave
CFHLA would also like to thank the
2015 Bacchus Bash Judges:
Richard Bilbao
Orlando Business Journal
Katherine Nguyen
TastyChomps.com Food Blog
Ashley Nickell
Corporate Executive Chef
Allison Walker
News 13 – Orlando
CFHLA President / CEO Rich Maladecki with the Bacchus Bash Judges
CFHLA "salutes" and recognizes
the following Bacchus Bash
friends and supporters…
Bacchus Bash Committee:
Chairman:
John Parkinson
DoubleTree Suites by Hilton in the Walt Disney World Resort
Vice Chairs:
Stephanie Banks
DoubleTree by Hilton Orlando Downtown
Bill Friedrich
Embassy Suites Orlando I-Drive / Convention Center
Rod O'Connor
Avanti Resort
Louis Robbins
Former CFHLA Chairman
CFHLA ARC Board Liaison:
Debra Ray
Church Street District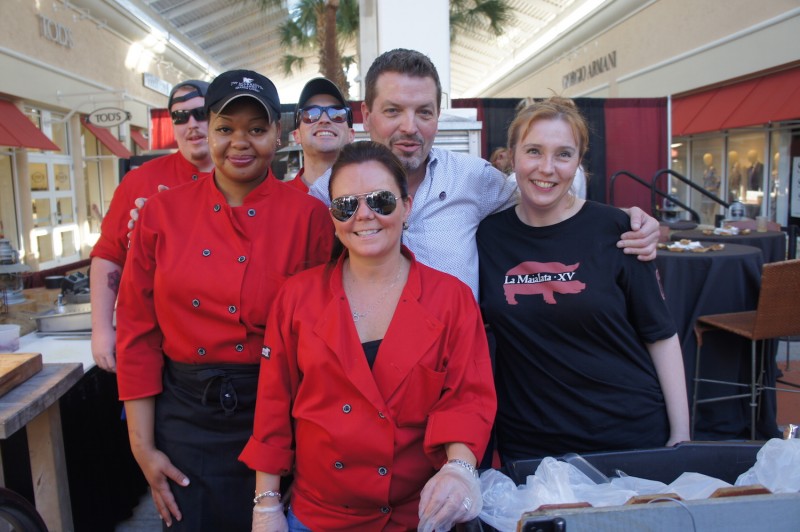 [Best_Wordpress_Gallery id="2″ gal_title="Bacchus Bash 2015″]