This is a relatively new Thai restaurant located just a few miles north of the Orlando International Airport. The owners are family with the owners of SEA Thai, the popular Thai restaurant on Colonial Drive near the Fashion Square mall.
Decor is nice, a bit subdued. Thai food to me is a hit and miss – lots of noodles, lots of rice, lots of curry would be an over simplification. Sour, sweet, salty, spicy, bitter, all flavors that go together in Thai cuisine. Unfortunately at most Thai restaurants in America, the spicy portion is often toned done. Spice Thai, though good, was not an exception.
Sure, they have the spice rack with peanuts and chilis that you can add yourself. But, for some reason I feel the dishes I had, the panang curry, needed some more seasoning and spices. Overall, great if you are in the mood for Thai in the area, but it needs some spice.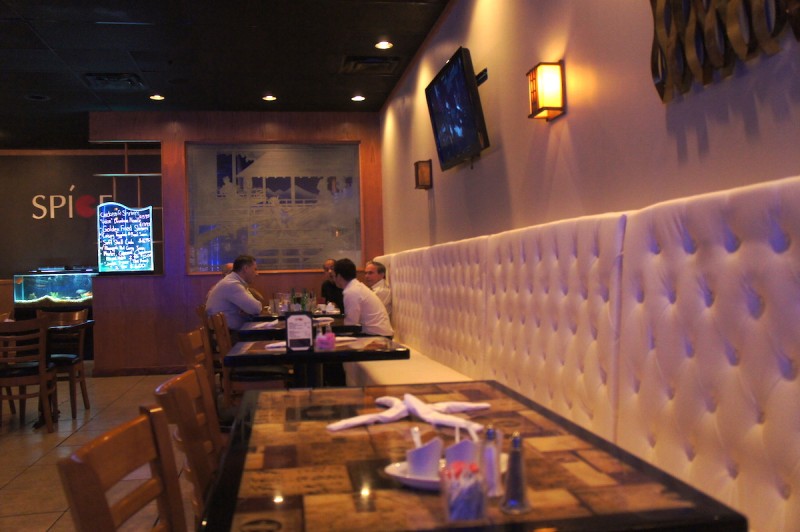 Pineapple steak
Panang Curry with chicken and tofu