Boca has changed a lot since it's first appearance on the corner of Park Ave.
One change I noticed immediately was an island bar the put on the left side of the restaurant, it completely changed the ambience – it was more open, more lively, and inviting to the guests that walk by.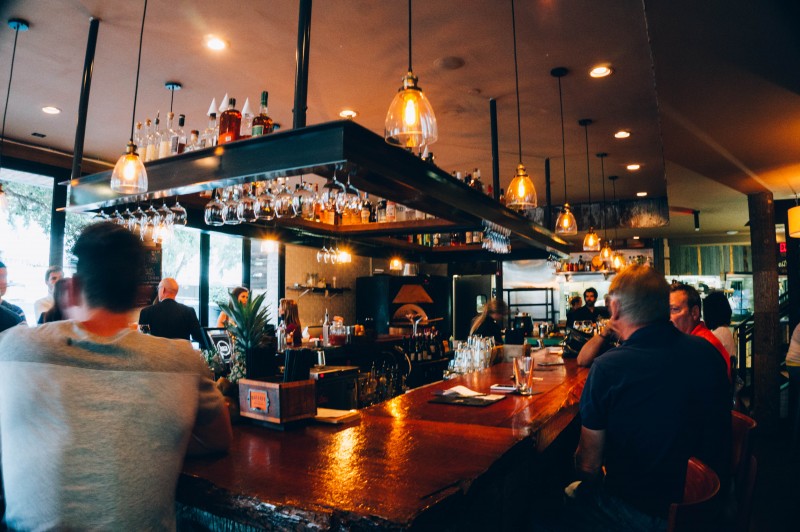 Also, they have a new chef – Jake.  Jake and his team integrated the concept of fresh, simple, and local to the new menu items and I was able to taste their executions.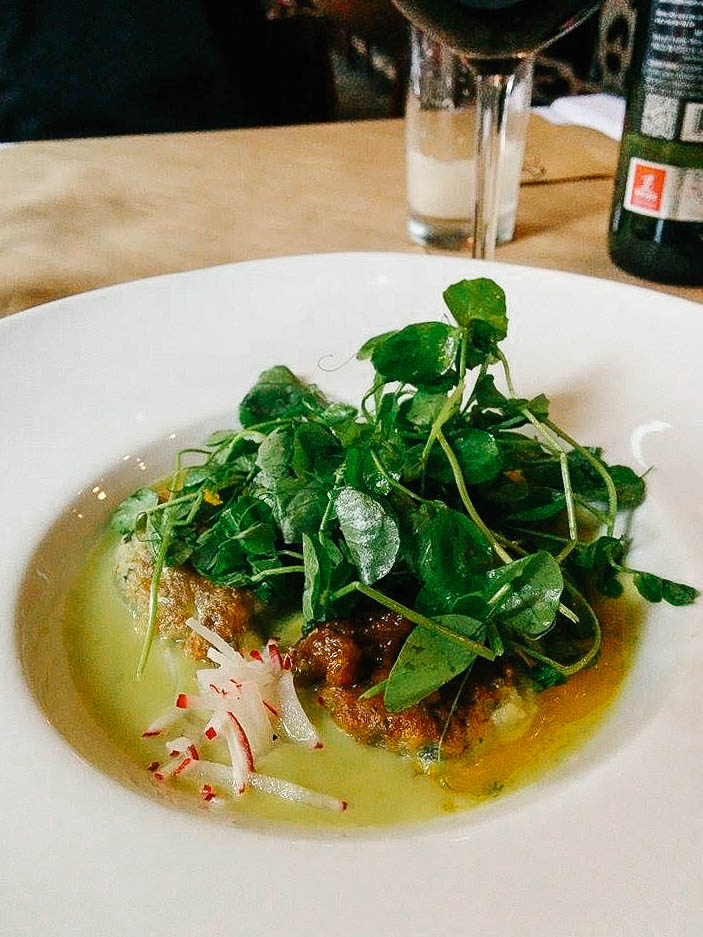 Ricotta Gnudi
English peas, bacon marmalade, 7 minute egg, breakfast radish, Meyer lemon.
A creamy sweet base, with a silky poached egg that made the texture ever more enticing. Then with the fresh watercress salad on top that made the dish light and refreshing. It was a beautiful way to open up a brunch course.
Farms: Lake meadows/ Long and Scott Farms
Arctic Char 
Carrot Dashi, Mirin cured beets, Heirloom carrots, dill flower
Fresh Arctic Char on a bed of various garden picked vegetables along side with a savory carrot broth.
Farm: Frog Song Organic Farms
Chicken Wing
Fried green tomato salad, buttermilk nage, onion-scapes
Breaded wing that is so tender it just falls off the bone, with a nice touch of acidity from the green tomato.
Farms: Lady Moon Farms/ Florida Classic Grower 

Wild Boar Ribs
Bacon creamed corn, sweet pepper gastrique, squash blossom polenta.
The boar ribs were cooked to perfection, I didn't even have to use my knife to get it off the bones. Super savory and mouth watering, especially on the bed of bacon creamed corn.
Farms: Pero Family Farms/ B&W Growers 
I also had a chance to check out another type of restaurant that's by the same owner in a little nook of Park Ave. that's a couple of steps away from Boca called Atlantic Beer and Oysters (ABO).
I was able to try this incredibly fresh oyster that's been slightly enhanced with a little bit of cucumber jalapeño mingonette and ABO cocktail sauce.
Did I also mention they also this super cool and groovy speak-easy type of bar upstairs?
Very chill and vintage feel, it's as if you're taken back in time to enjoy a couple of drinks.
Boca believe in local, simple, and honest.  All menus are seasonal and fresh, meaning all menu items are fresh and based upon seasonal availability. So check in with them here and there so you don't have to miss out on any of creations.
358 North Park Avenue
Winter Park, Florida 32789
Phone 407.636.7022
Monday  –  Sunday
11 AM – 11 PM