Tokyo is one of my favorite cities in the world – it's super clean, the people are super nice, and they are among the most food obsessed cultures I have ever encountered.
For my friends who are travelling to Tokyo, Japan, here are a list of favorite places to visit:
1 Tsukiji Fish Market
If you've seen the film Jiro Dreams of Sushi, you know what the Tsukiji Fish Market is – the epicenter of the sushi universe. Visit it while you still can – the market is moving to a new area in the next few years leaving the status of the original location in the air. Check out the cool stalls inside the market, but I don't know if it is worth it waiting 6 hours for a seat at one of the sushi shops inside. There are plenty of great sushi shops and other market shops just north of the main market that has just as fresh sushi and ingredients. Get there early though as tourists can make it quite the burdensome trek.
2 Shinjuku
This is one of Tokyo's most bustling district with lots of shopping and food. Walk on the northeast and northwest sides. On the north east is the district known as Kabukicho – Tokyo's very own red light district full of bars and other disreputable joints, including the infamous Robot restaurant dinner theatre made famous by Anthony Bourdain's Parts Unknown episode in Tokyo.
3 Shibuya
Check out one of the world's busiest walking intersections (made famous in the film Lost in Translation with Bill Murray) Shibuya 109 and 109 Men's for youth fashion, Tokyu Hands for cool crafts, Hachiko the dog statue
4 Tokyo's Food Basements
All the Department Stores have them – the basement floor is like a supermarket on steroids. You can literally find almost every type of food here. My eyes glaze over. Each major rail station has them. Takashimaya, Mitsukoshi, Keio, Isetan are all just a few of the many. If you are looking for great restaurants, check the top floors as well – not your typical American mall food for sure. Even under the subway stations there are underground ramen dining areas.
5 Asakusa – Sensoji Temple
I love the little streets that lead up to the temple full of snacks and cool gifts. There's even a little cake shop that the royal princess of Japan is known to frequent. Get your fortune read at the temple.
6 Harajuku / Omotesando / Yoyogi Park
Takeshita Dori is the street that Harajuku district is on – lots of stores for young girls and crepe shops, but I was not really interested in this area. The main road is Omotesando, covered in beautiful trees – go over to Kiddy Land – a 5 story toy store with a whole area for Studio Ghibli toys and more, and Oriental Bazaar for all your Japanese souvenir needs. If you have time, check out Yoyogi Park and Meiji Shrine – always interesting folks hanging out there on the weekends.
For all food lovers visiting Tokyo, I highly recommend Yukari Sakamoto's Food Sake Tokyo book, it is a great in depth read all about Tokyo's food scene.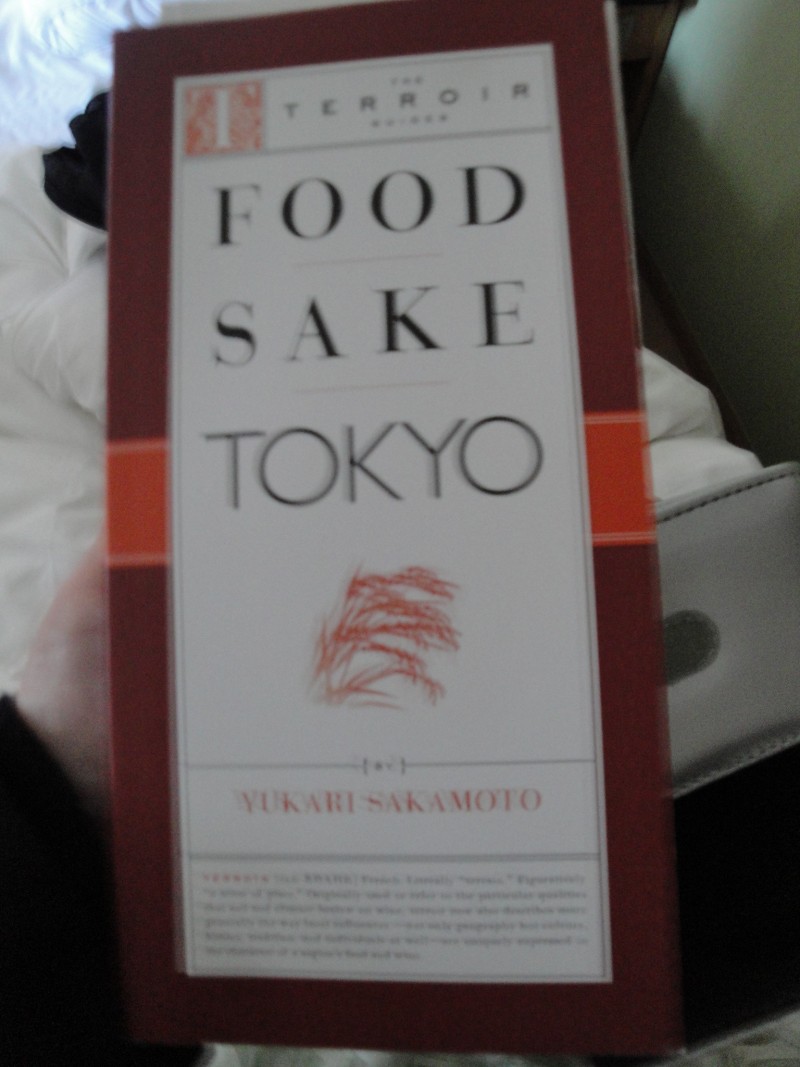 Here are things you must eat while in Tokyo (more to come later):
Sushi – duh you're in the epicenter of sushi.
Korean barbecue with Japanese Wagyu beef – Trust me your life will change.
Strawberry Mochi in Ginza if it's in season
Izakaya – get the chicken skin teriyaki
Ramen – there's a whole ramen street inside the main Tokyo Station – go grab some.
Gyudon – Beef Rice Bowls – pick one of the many options. You can't go wrong, it's so cheap.
Tempura, udon, curry katsu, katsu sandwiches, just eat everything.
I'm sure I missed something – what would you add to the list??