PRESS RELEASE: Ocean Prime chefs pair up to create culinary experience for The Dinner Party Project
Tickets now available for pop-up sushi dinner on April 9 benefiting The Human Experience Orlando
ORLANDO AND TAMPA, FL (March 20, 2017) – Ocean Prime's Orlando and Tampa locations are teaming up with The Dinner Party Project to host a sushi pop-up dinner on Sunday, April 9 from 6:30 to 9:30 p.m. at 1010 West in Orlando. Tickets are $100 per person and a percentage of proceeds will benefit The Human Experience (THE) Orlando.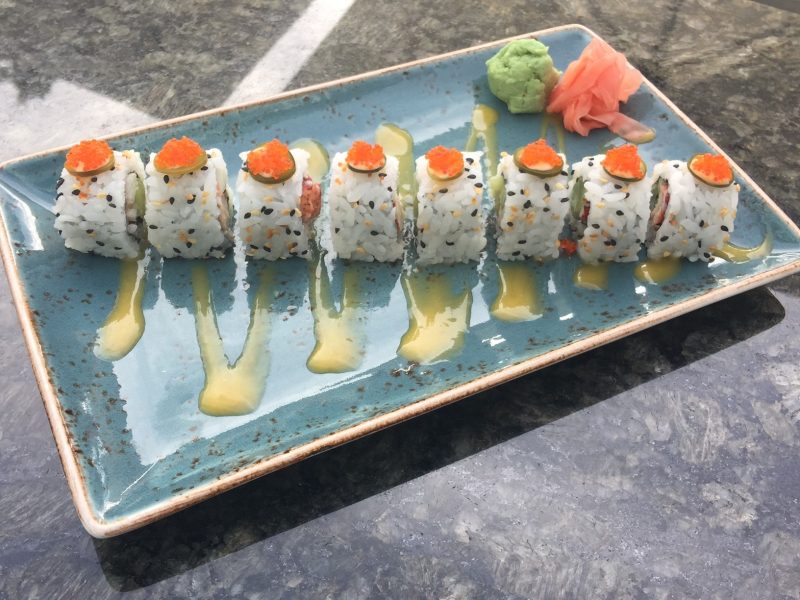 During the dinner, Ocean Prime Orlando Executive Chef Jeremy Mattson and Ocean Prime Tampa Executive Chef Adam Polisei will walk guests through an Asian-inspired, seven-course meal featuring:
Gravlax and caviar with spring pea, cured lemon, fennel, shiso and crispy skin
Ocean Prime's Ahi Tuna Tartare with wasabi avocado and ponzu
Hamachi Duo with beet infused rice, red onion pickle and watermelon radish
A selection of popular Ocean Prime sushi rolls including the lobster roll, spicy tuna and prime roll
Ramen featuring king crab, pork belly, mushroom and black truffle
Kobe beef with crispy rice gomae, mirin butter and unagi
For dessert, a coconut sorbet with toasted dashi flakes and shaved micronut
Beverages will include cocktails mixed with Tito's Homemade Vodka, wine pairings, sake pairings and Credo Coffee. The evening promises to be entertaining as well as appetizing with Opera Orlando providing the soundtrack. Cocktail attire is requested. The dinner is limited to 80 guests who can purchase tickets online here.
ABOUT OCEAN PRIME: Ocean Prime is a modern American restaurant and lounge from renowned restaurateur Cameron Mitchell. The award-winning Ocean Prime delivers an extraordinary experience with stunning settings, an impressive menu of seafood and prime cuts of steak, signature cocktails, a Wine Spectator-honored wine list and truly genuine hospitality.  From the kitchen and bar, there is an appreciation for ingredients that comes through in every dish. The menu is classic and yet there is a modern sensibility to the preparations which range from lighter fare to indulgent seafood presentations, juicy steaks and decadent desserts.  Each Ocean Prime location is dramatically designed and inspired by the unique energy of the city where it's located.  With stunning spaces, luxe details and truly exceptional service, Ocean Prime is an ideal place to socialize, talk business, celebrate and indulge. For more information, please visit www.ocean-prime.com.
ABOUT THE DINNER PARTY PROJECT: With humble beginnings, The Dinner Party Project (TDPP) started simply as a gathering of friends, new and old, in Founder Dana Marie Roquemore's home. Through word-of mouth and social media, The Dinner Party Project has quickly become a favorite way for Orlandoans to connect, in welcoming settings complete with local food and great conversation. While the TDPP brand has grown, each dinner maintains its original intimacy and character—with only eight guests who are randomly selected to attend. TDPP also engages the community at large dinners that gather the masses. They are a way to enjoy the incredible food & arts scene we have in Orlando, and a great way to meet new people. For more information or to take part in a future dinner party, visit TDPP here.