Don't walk, run.  Epcot is hosting its inaugural International Festival of Holidays now through December 30th.  It is a great event packed with seasonal food and beverage specialties, festive merchandise, and live entertainment only being offered exclusively during the festival.
Epcot International Festival of the Holidays is a festival like no other, featuring the joyous holiday traditions of their 11 World Showcase nations.  Enjoy unique food and beverage offerings at the expanded Holiday Kitchens abound – with a festive global tour as costumed performers bring time-honored traditions to life throughout World Showcase!
We toured the new Festive Center which includes the "Cookie Nook" and other festival goodies.  Cookie Nook is the brand new & biggest feature at Odyssey.  Cookie Nook has already sold over 10,000 cookies since it opened last week.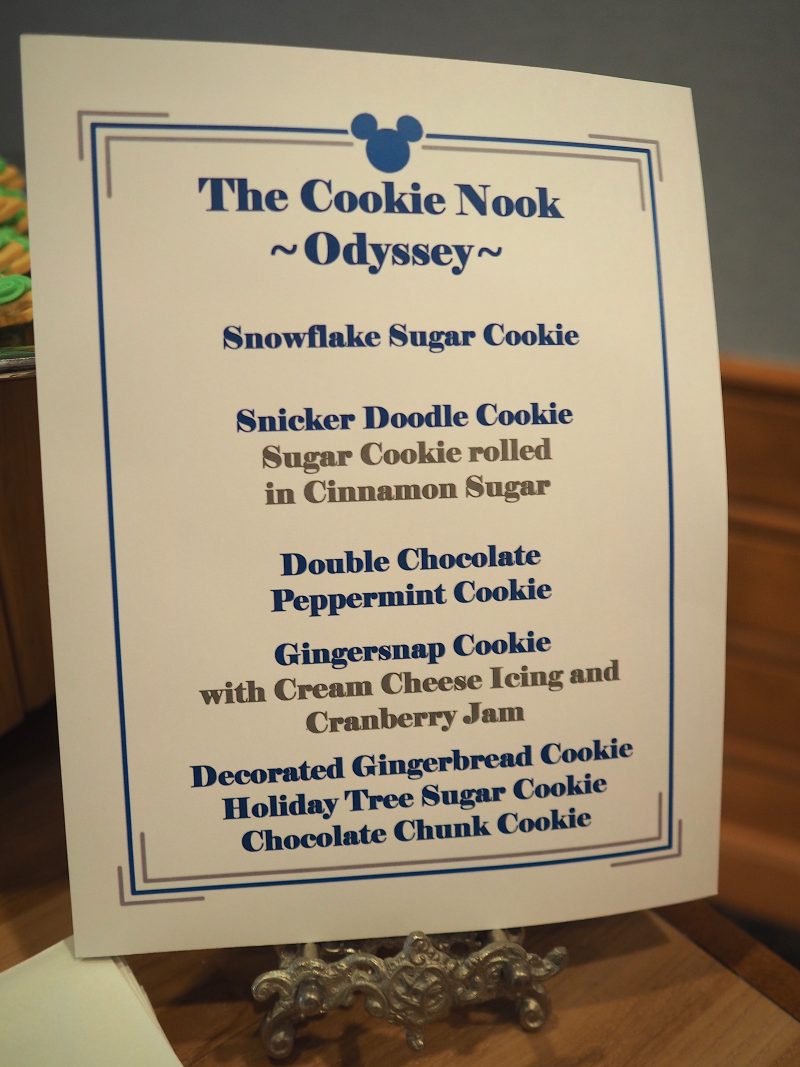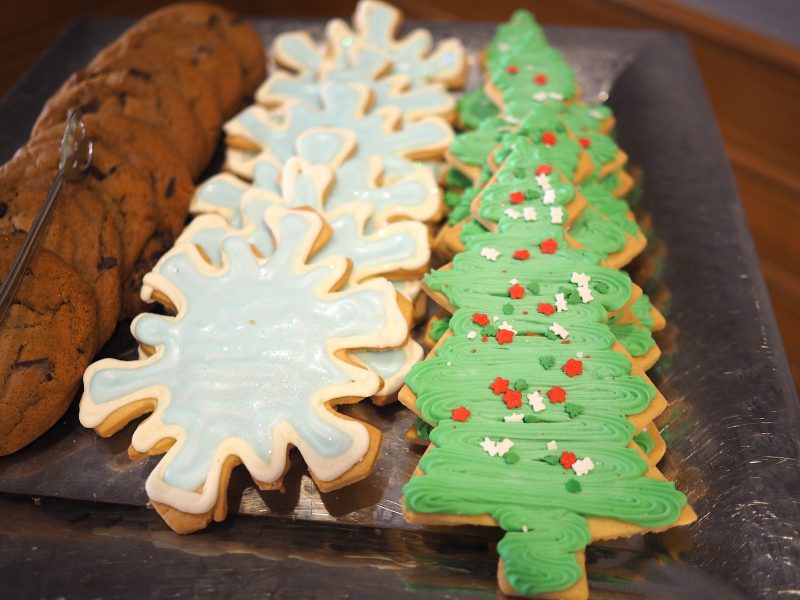 Make your own FREE snowflake ornament at the Festive Center (same building as Cookie Nook) and take it home with you or hang it on the mini Christmas tree.
Lunch time!  All food items for the festival are distinctly different to celebrate different traditional food from different regions.
Bavaria Holiday Kitchen, Germany – Cheese Fondue In a Bread Bowl with Fresh Steamed Baby Vegetables and Marble Potatoes featuring Melissa's Produce
Yukon Holiday Kitchen, Canada – Seared Salmon with Crown Royal Maple Whiskey Glaze, Parsnip Silk, Apple Chutney and Hazelnut Croquant
Traditional French Canadian Tourtiere with Canadian Ketchup
American Holiday Table – Slow-roasted Turkey with Stuffing, Mashed Potatoes, Green Beans and Cranberry Sauce
Feast of Three Kings – Roasted Pork with Smashed Yuca and Pickled Green Bananas
Thank you Epcot for the generous goodie bags!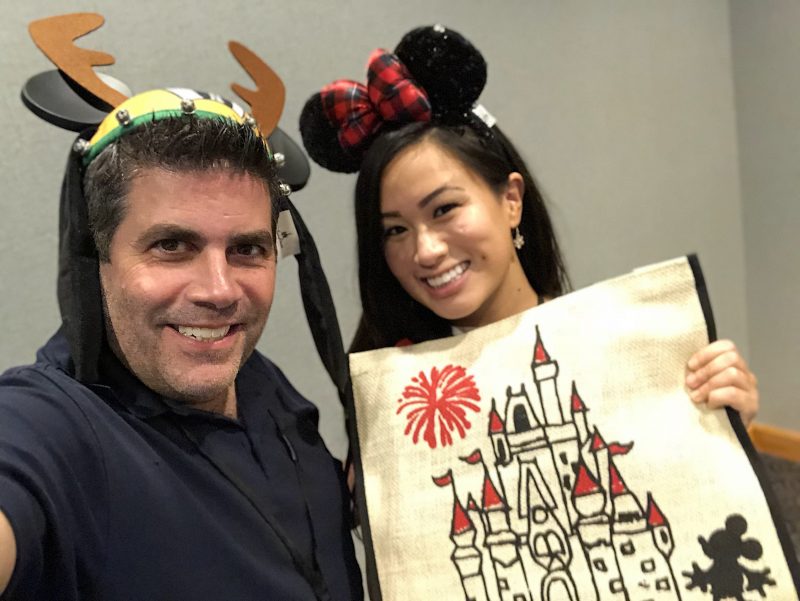 Rockin' the festive Disney ears with my celebrity friend and Disney expert, Lou Mongello.
The festival includes merchandise that you cannot find anywhere in the world, exclusive to Disney, and some for only this park – like artisan Reinhard Herzog, who creates personalized glass-blown ornaments at the Holiday Market.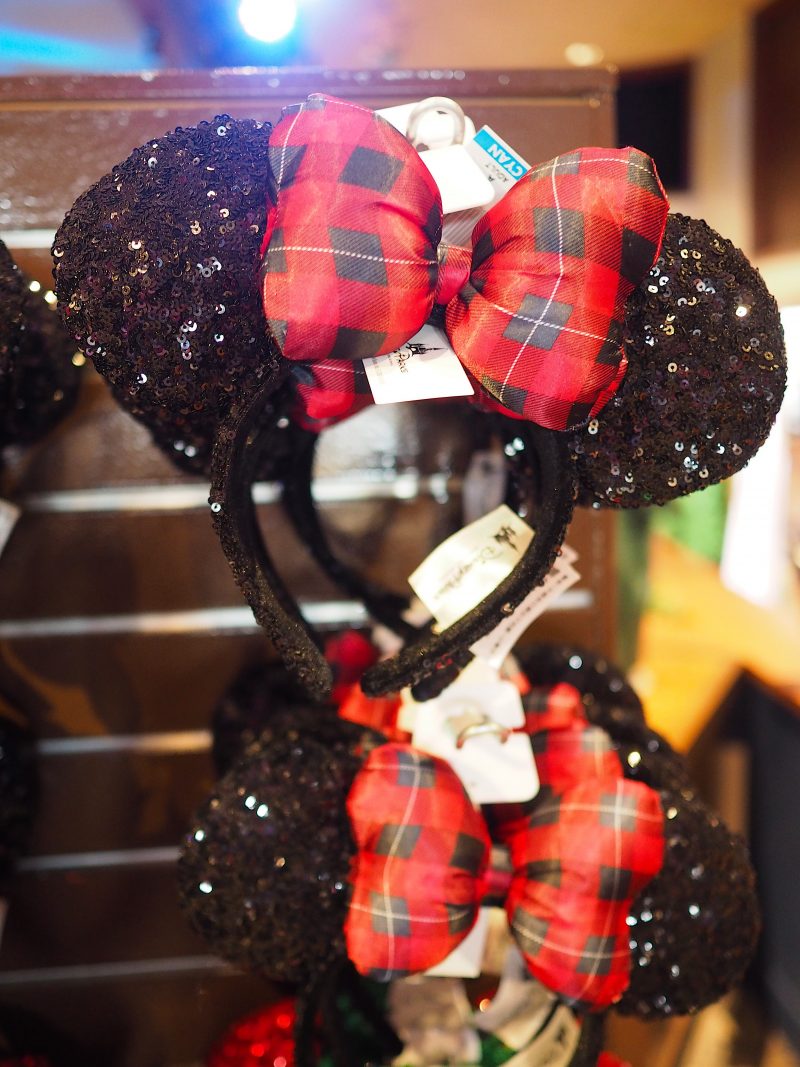 Festival gear and exclusive Annual Passholder t-shirt (middle).
Explore the Festival – We encourage you to enjoy some of the cultural entertainment throughout World Showcase at your leisure including:
Sigrid Meets Julenissen The Christmas Gnome (Norway) – Celebrate the season with laugher, as the unsuspecting storyteller Sigrid encounters Julenissen, a magical, mischievous gnome.
El Mariachi Coco de Santa Cecilia (Mexico) – Inspired by the Disney•Pixar film "Coco" and the celebration of Dia de Muertos.
Mostly Kosher (Between Morocco and France) – Capture the joy of Hanukkah and Klezmer music with this unique, high-energy indie band.
Joyful: A Celebration of the Season (Fountain View Stage) – The 'JOYFUL!'  singers celebrate two holidays of the season— Christmas and Kwanzaa—with spirited, uplifting R&B, Pop and soul-stirring renditions of classic holiday music.
Voices of Liberty (American Adventure Rotunda) – Embrace the spirit of the season with the festive a cappella holiday music of the Dickens Carolers.
Candlelight Processional at America Gardens Theatre – A joyous retelling of the Christmas story by a celebrity narrator, accompanied by a 5-piece orchestra and a glorious massed choir.  The celebrity narrator that evening was actress/comedienne Ana Gasteyer from but not limited to: Saturday Night Live and Mean Girls.
NARRATORS
Nov. 24- 26 – Laurie Hernandez – NEW!
Nov. 27-28 – Matt Bomer – NEW!
Nov. 29 – 30 – Ana Gasteyer
Dec. 1-3 – Whoopi Goldberg
Dec. 4-5 – Pat Sajak – NEW!
Dec. 6-8 – Jodi Benson
Dec. 9-11 – Kurt Russell – NEW!
Dec. 12-14 – Warwick Davis – NEW!
Dec. 15-17 – Trace Adkins
Dec. 18-21 – Neil Patrick Harris
Dec. 22-24 – CCH Pounder – NEW!
Dec. 25-27 – Jaci Velasquez
Dec. 28-30 – Chandra Wilson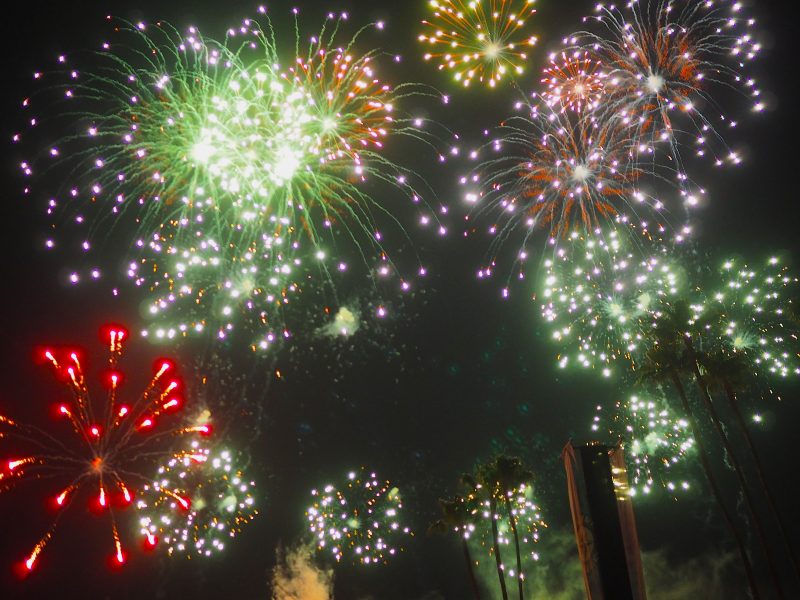 Festival of the Holidays version of IllumiNations: Reflections of Earth.  The World Showcase Promenade comes alive nightly with the brilliance and splendor of music, lights, lasers, water fountains and custom pyrotechnics.  With the song "Let There Be Peace on Earth" at its center, this special musical finale brings the message of peace and goodwill.
I am going to wrap this up like a gift!  Be sure to check out the inaugural Epcot International Festival of the Holidays before it ends on December 30th, you don't want to miss this!
(Source credit: Walt Disney World)
Epcot
200 Epcot Center Dr, Orlando, FL 32821
(407) 939-5277
https://disneyworld.disney.go.com/events-tours/epcot/holiday-festival/