Had a truly delicious lunch today at Sticky Rice Lao Street Food!
Located on the first floor of Bikkuri in Mills 50, the owners of Sticky Rice has transformed the small restaurant into something resembling an outdoor Laotian night market stall with dark ceilings and low, wooden tables.
The menu is very affordable with most dishes ranging from $4 to $5, perfect sizes for sharing over Laotian beers with friends if one chooses. You'd be tempted to order the whole menu. It reminded me of places my uncles would go to enjoy grilled meats and beers (they serve BeerLao here!) late into the night growing up.
Alot of the food had flavors that reminded me of my childhood, though Vietnam is a neighbor of Laos there are some similarities as well as differences in the cuisine. I loved the char on the grilled chicken wings seasoned in fish sauce and sugar, and the crispy pork rice lettuce wrap which had little crunchy bits and pieces of roast pork.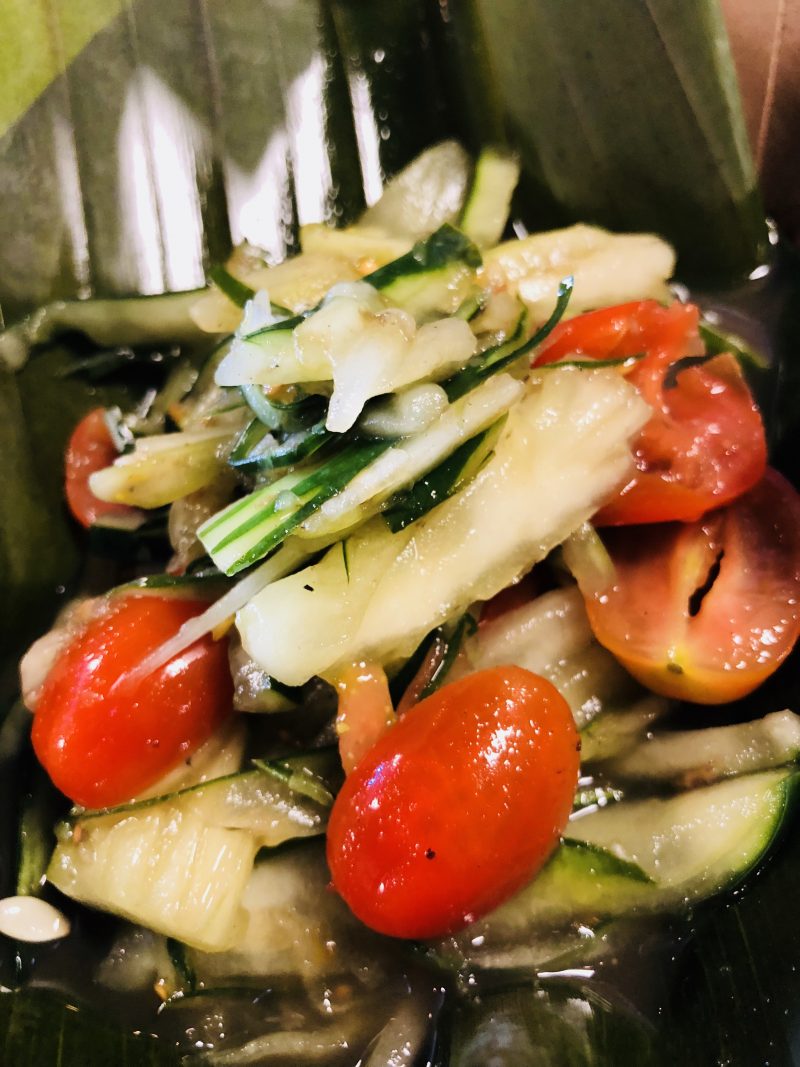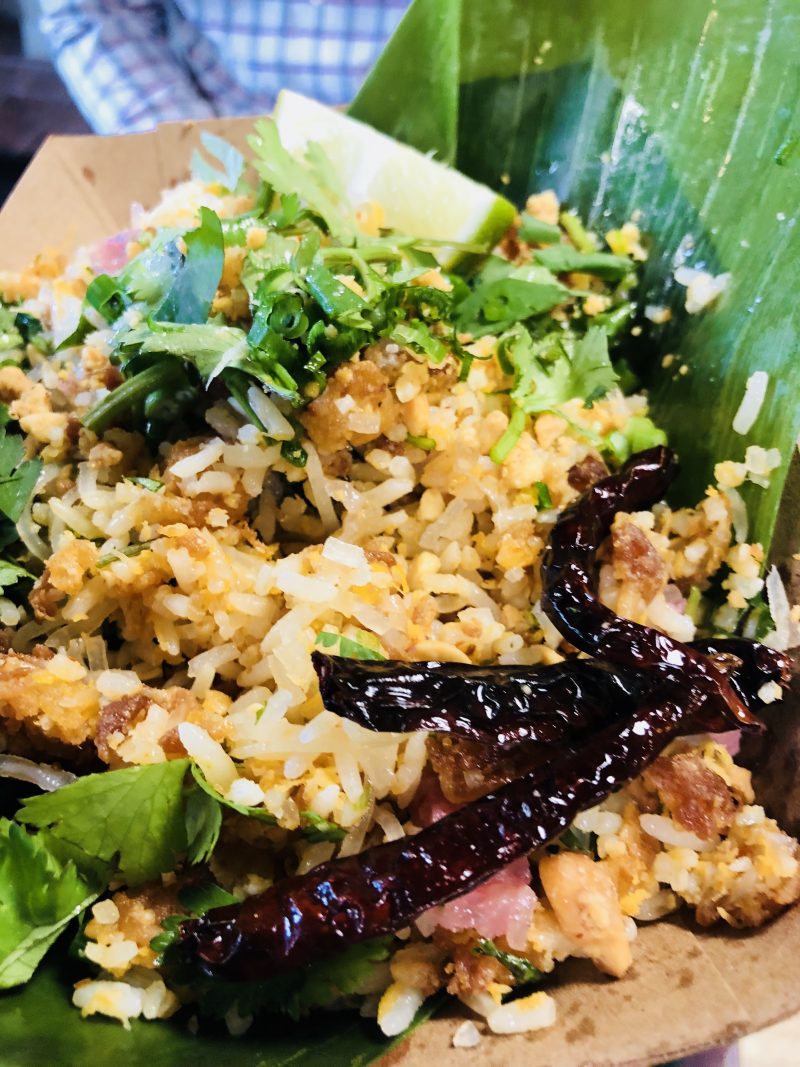 It's important to note that the sticky rice order is meant to be eaten with other dishes such as the pork sausages or beef jerky rather than alone – making a perfect combo of carbs and meat. They also had a delicious noodle soup that reminded me of Vietnamese banh canh or udon noodle soup called khao piek sen.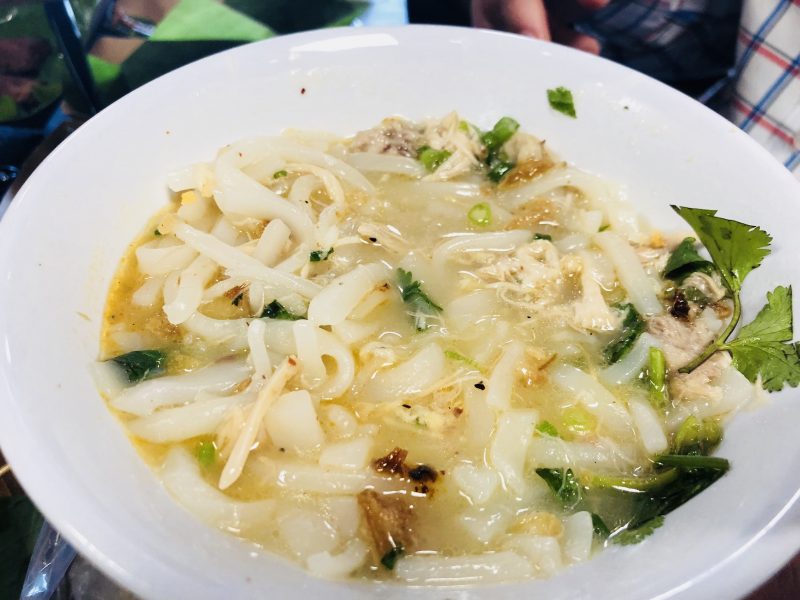 khao piek sen noodle soup
Another favorite was the pork tapioca dumplings, sticky chewy white balls of tapioca stuffed with crispy pork and garlic!
pork tapioca dumplings
Save room for dessert like the sweet pandan jelly in coconut milk, mango sticky rice, and coconut gelato on purple sticky rice served inside bamboo. We dunked our sticky rice in the sweet coconut milk for that extra sweetness.
Overall very impressed by the food and the authenticity of flavors at Sticky Rice – definitely will bring my family back here to try.
Go soon and with friends and enjoy Orlando's first and only Laotian street food restaurant!
They are open 11:30am to 10:00pm daily.
Sticky Rice Lao Street Food
1915 East Colonial Drive
Orlando, Florida
https://www.facebook.com/pg/StickyRiceStreetFood