From April 10 – June 16, guests at BRAVO Cucina Italiana will have the opportunity to pick one appetizer and two of BRAVO's classic Italian dishes and receive a half portion of each.  What a great way to taste two entrees at an affordable price!
Lunch is $14.99 and dinner is $17.99.
Choose one appetizer:
Soup of the Day
Italian Wedding Soup
Lobster Bisque (add $1)
BRAVO Chopped Salad
Casar Classic
Insalata Della Casa
Choose two entrees:
1/2 Pasta Woozie: Grilled chicken, fettuccine, alfredo, spinach
1/2 Pasta BRAVO: Grilled chicken, mushrooms, rigatoni, roasted red pepper cream
1/2 Chicken Parmesan: Pomodoro, mozzarella, herb linguine
1/2 Shrimp Fra Diavolo: Spicy tomato cream sauce, campanelle pasta, shrimp
1/2 Mama's Lasagna Bolognese: BRAVO's signature meat sauce, alfredo, ricotta, mozzarella
BRAVO will also offer a seasonal Warm Berry Cake and drink specials including the Strawberry Fizz, Strawberry Mango Cosmo and Strawberry Basil Smash.
* At select locations.  Available Sunday – Thursday only.  Promotion ends June 16, 2018.
In addition, BRAVO will offer a spring gift card promotion perfect as a gift for moms, dads and grads!  For every $100 in gift cards purchased, guests will receive a free $25 bonus card.
Keep scrolling to view pictures from our recent media dine of when got to taste their current spring promotion.  BRAVO is a beautiful restaurant with good food and a very nice staff, especially Victor who took care of us.

Complimentary bread and herb oil

Calamari Fritti – creamy horseradish, marinara

Crispy Shrimp Napoli – green onions, charred tomato Napoli sauce

Lobster Bisque with sherry, diced shrimp

BRAVO Chopped Salad – chopped greens, cucumbers, red onions, tomatoes, olives, feta, red wine vinaigrette

Left to right: Pasta Woozie: Grilled chicken, fettuccine, alfredo, spinach
Pasta BRAVO: Grilled chicken, mushrooms, rigatoni, roasted red pepper cream

Left to right: Chicken Parmesan: Pomodoro, mozzarella, herb linguine
Shrimp Fra Diavolo: Spicy tomato cream sauce, campanelle pasta, shrimp

(Seasonal) Warm Berry Cake
Open kitchen that you can walk up to and watch chefs prepare your meal

Beautiful outdoor seating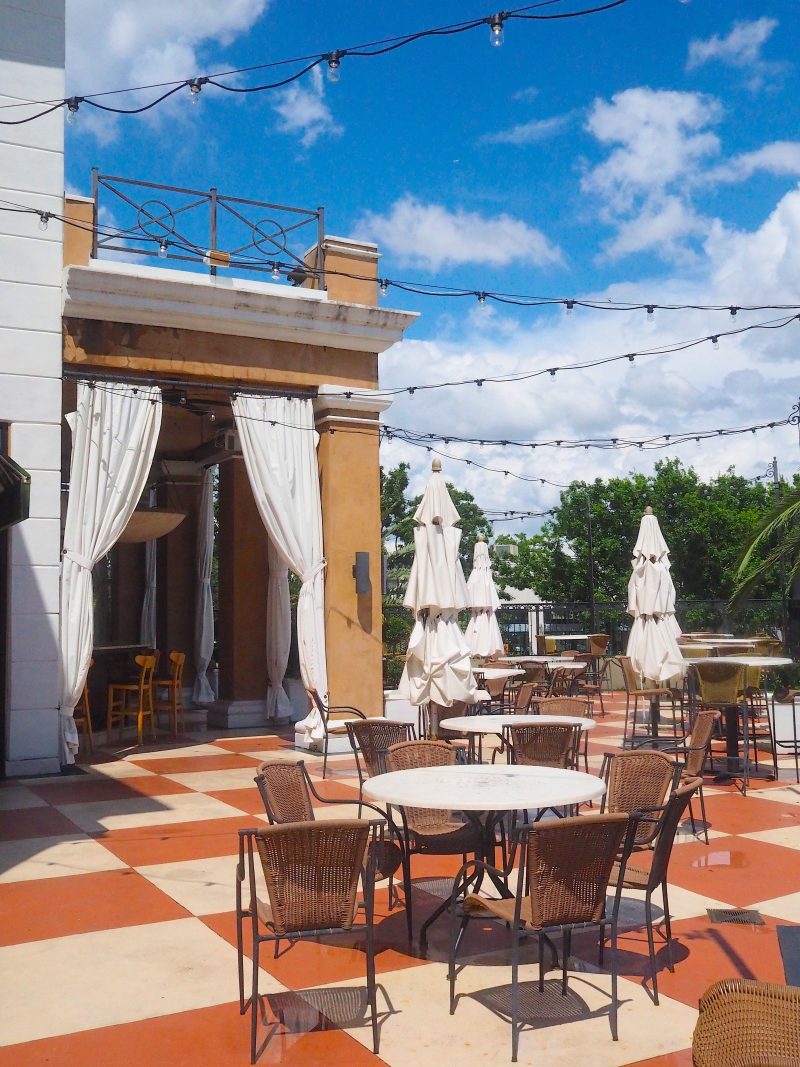 Be sure to stop by BRAVO soon to check out their affordable spring menu promotion before it ends on June 16, it is worth it!
(Source credit: BRAVO Cucina Italiana)
BRAVO Cucina Italiana on Sand Lake's Restaurant Row
7924 Via Dellagio Way, Orlando, FL 32819
https://www.bravoitalian.com/seasonal-features.html
(407) 351-5880