We were invited to the Pre-Opening Party for Wine Bar George at Disney Springs; and it was certainly a "magical night". The rain stopped just in time for the party to begin, and a rainbow appeared. How perfect is that?
Wine Bar George officially opens Saturday, May 19th, and from my experience during the event, I only see a very busy future ahead for George and his amazing crew (I'm booking my babysitter in advance to return soon). George Miliotes, Master Sommelier (one of only 249 in the world), has personally hand-picked every available ounce of wine in the wine bar. Paired perfectly with small bites (such as house-made meatballs, jicama salad, grilled octopus), family-style platters (such as skirt steak and wine braised chicken), charcuterie and artisanal cheese boards, and desserts (olive oil cake and key lime pie).  One dessert is an event in itself: The Chocolate Experience (pairings of wines and chocolates). Plus, other amazing offerings of beer and cider, and specialty cocktails. Presently, Wine Bar George is the only Master Sommelier-led wine bar in Florida. George brings a lifetime of wine knowledge and education to his new venture. Practically growing up with a glass of wine in his hand (I like this family), working alongside his father (Chris Miliotes) at a young age in his father's former restaurant off of John Young Parkway, Chris' House of Beef, success with California Grill, Seasons 52, and Capital Grille, George Miliotes and Wine Bar George are truly special. George also has an amazing crew working by his side, and from what I saw, working extremely hard. All of them passionate about being an intricate part of Wine Bar George, and it shows with their every gesture and word, so quick to recommend the perfect pairing, and share what they know and love with guests. As if the fantastic staff, wine, and food isn't enough to love this place, there is also the amazingly beautiful atmosphere of Wine Bar George. Soft lighting, large paneled windows overlooking great views of Disney Springs, oak floors, elements of stone and metal, brick walls, and hints of George's personal wine collections and treasures, make up the two-story (a bar on both levels) wine bar with plenty of comfy seating. They say a picture is worth a thousand words, but I don't think my pictures (taken on my iPhone) adequately do the beauty of this place justice. Until you can see for yourself, here's a sampling of our night at Wine Bar George: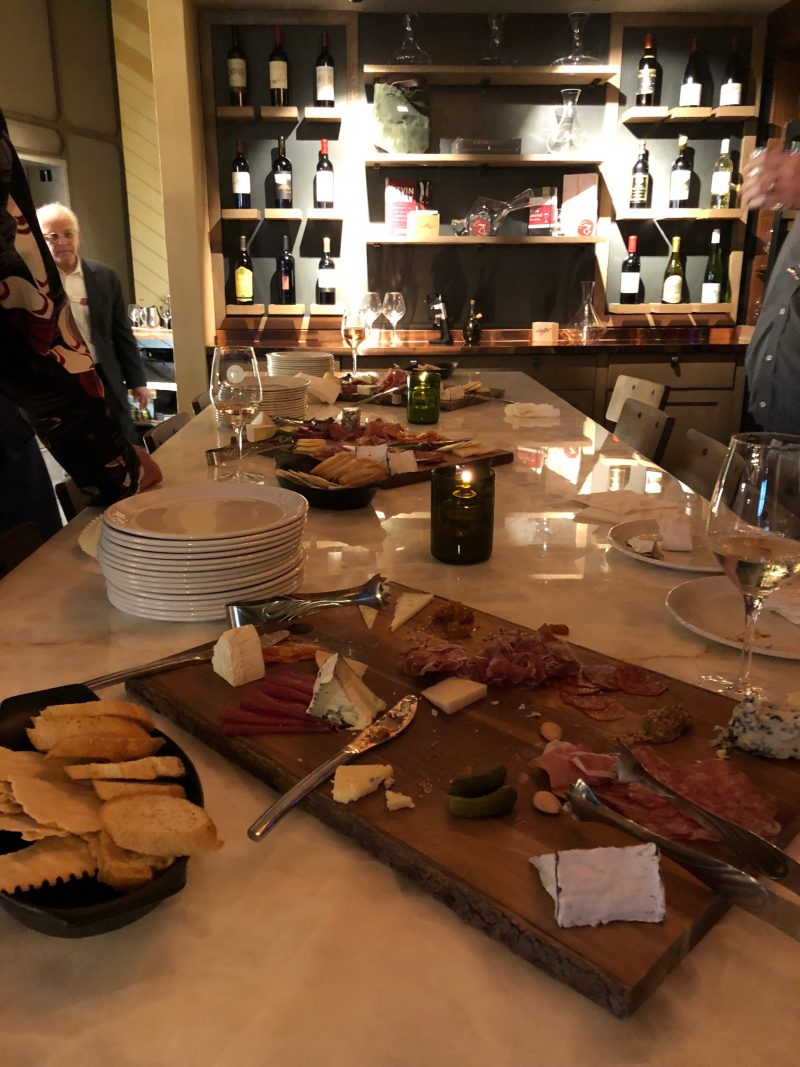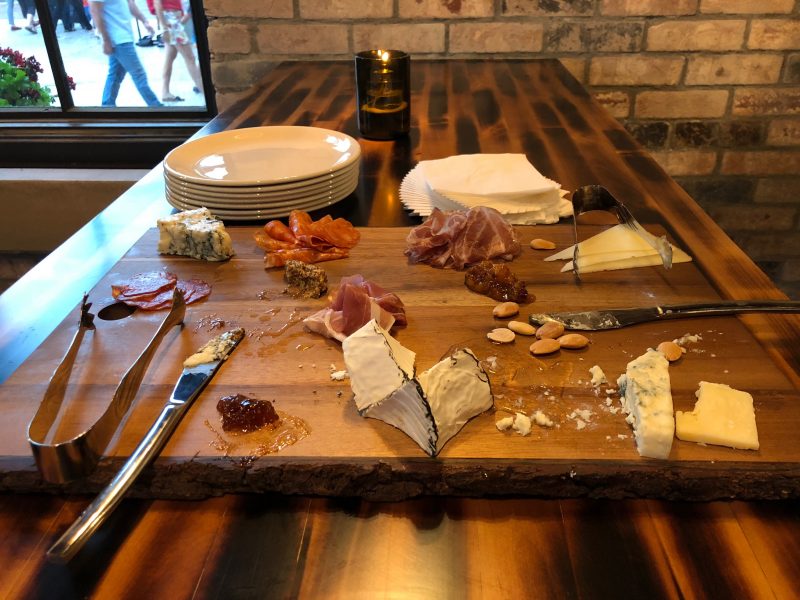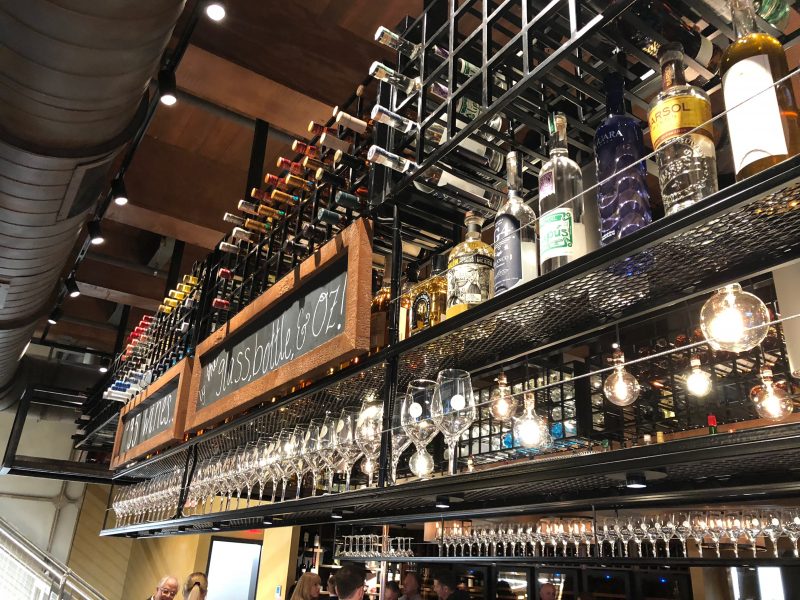 I want Wine Bar George to be my Cheers, where the staff knows my name, I have my very own bar stool in both the upstairs and downstairs bar, and my favorite glass (or glasses) of wine awaits when I enter. This was an event I will never forget and I loved the experience of trying new wines hand-picked by George, eating delicious bites, talking with the amazing staff and fellow foodies, and having the honor of meeting George Miliotes and his father, Chris (both completely modest and easy to talk to). I know you will enjoy Wine Bar George as much as I did…so, plan a visit soon…but, if I find you sitting in my stool at the bar…game on (who am I kidding…I'll just smile at you and find another spot).
https://disneyworld.disney.go.com/dining/disney-springs/wine-bar-george/