Atlantic Salmon – Quinoa, kale, preserved lemon, almond, black olive
We were invited to DoveCote Brasserie (voted Best Restaurant 2018 by Orlando Magazine) for an intimate evening with representatives from Sonoma County Winegrowers to talk current events in Sonoma County and predictions on the 2018 harvest season while enjoying a delicious meal.
Our wonderful host Amy Landolt, Director of Marketing & Public Relations, provided an annual update on Sonoma County's progress in its initiative to become the first 100% U.S. sustainable wine region by 2019.  We also talked about how the huge wildfires breakouts in Sonoma County affected their vineyards.
We were relieved to hear that their vineyards did not burn because there is so much moisture in the vines.  The vineyards acted as a natural fire break, not only surviving, but helping to slow and stop the spread of wildfires – as seen below in the picture from the Sonoma County Winegrowers' 4th Annual Sustainability Report.  We also learned that helicopters picked up water from the vineyards' irrigation ponds (the blue image below) to put out wildfires.
Amy informed us that celebrity chef Guy Fieri is from Santa Rosa, CA in Sonoma County and he has stepped in to help feed first responders and victims of the tragic wildfires in the area.  He is seriously an amazing GUY!!!
More pictures from the Sonoma County Winegrowers wine-pairing dinner below:
Country Pate – Grilled ciabatta, house mustard, pickled cauliflower
Although I did not partake in any consumption of wine, I heard raving reviews about each and every one of them from the other guests at our table.  La Follette Chardonnay was the fan favorite of the evening.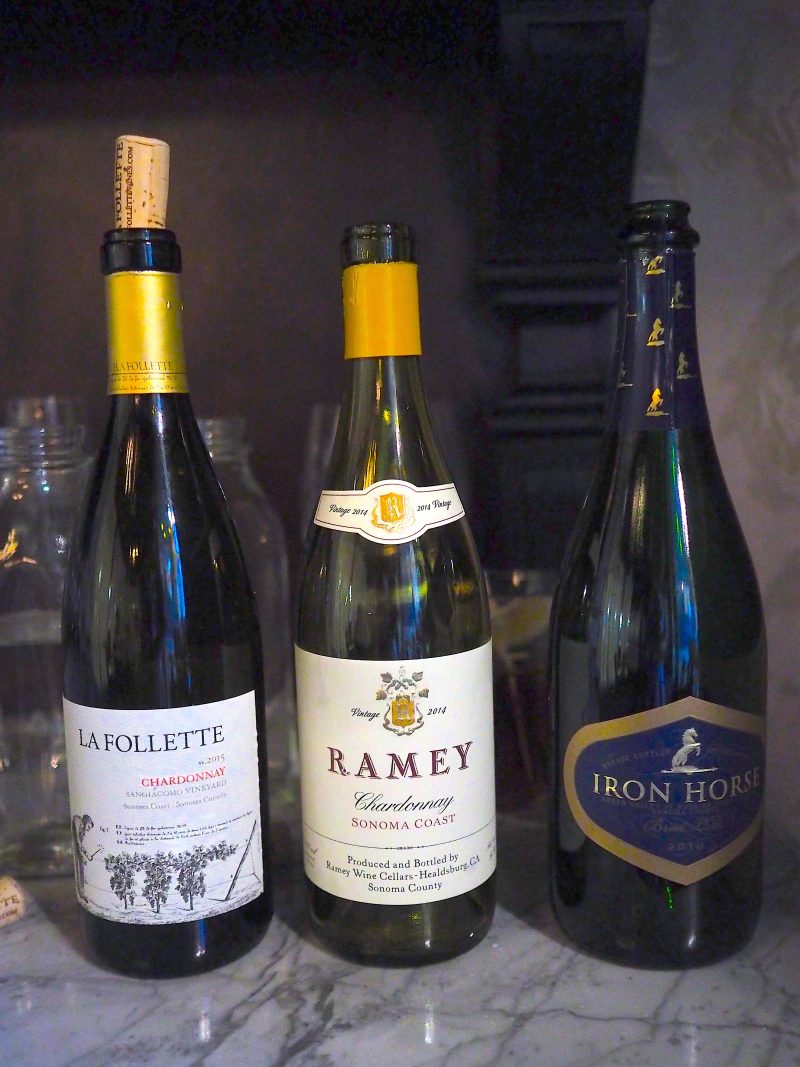 DC Caramelized Onion Soup – Oxtail onion broth, ciabatta, comte cheese
Braised Short Ribs – Potato confit, trumpet mushrooms, red wine reduction
Rachel Thralls, Sonoma County Wine Education Consultant
Coffee mousse, bay leaf crumbs, whipped cream
For more information, please visit sonomawinegrape.org.
(Source: Sonoma County)
DoveCote Brasserie
Bank of America Center, 390 N Orange Ave #110, Orlando, FL 32801
(407) 930-1700
dovecoteorlando.com