30-year-old Orlando firefighter Lt. Emmanuel "Manny" Washington placed 3rd in this past season of the Food Network Star competition but he was #1 in our hearts this past weekend at his fun and entertaining cooking demonstration.
We were invited to check out Chef Manny FD's "Build a Better Breakfast" live cooking demonstration this past weekend and we really enjoyed our time at his cooking class!  We learned how to prepare healthy and delicious breakfast meals and Chef Manny FD was genuinely funny.  He had us cracking up the entire time!  We were incredibly impressed with not only his cooking skills but also his teaching skills.  Chef Manny FD was able to teach a fun and interactive cooking class for all ages and skill levels.  You need to check out his upcoming family-friendly cooking demonstrations if you're in the Central Florida area!
You can follow Chef Manny FD on facebook, twitter and instagram at "chefmannyfd" to stay up to date on his upcoming cooking demonstrations.
Chef Manny FD's beautiful grandmother Georgia Bell welcoming the class.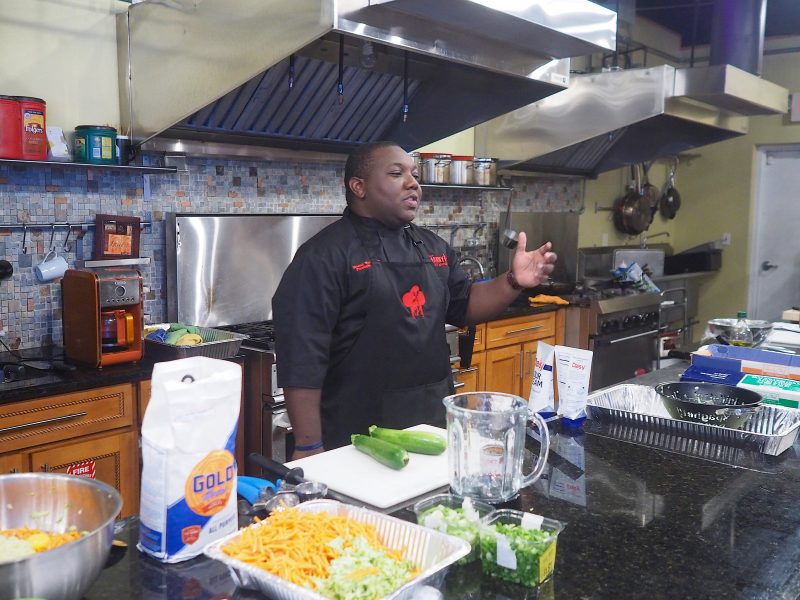 Damian Priester, owner of Prestige Fitness, co-hosting the cooking demonstration.
Strawberry Pineapple Frozen Yogurt demo
Sweet Potato & Spinach Frittata demo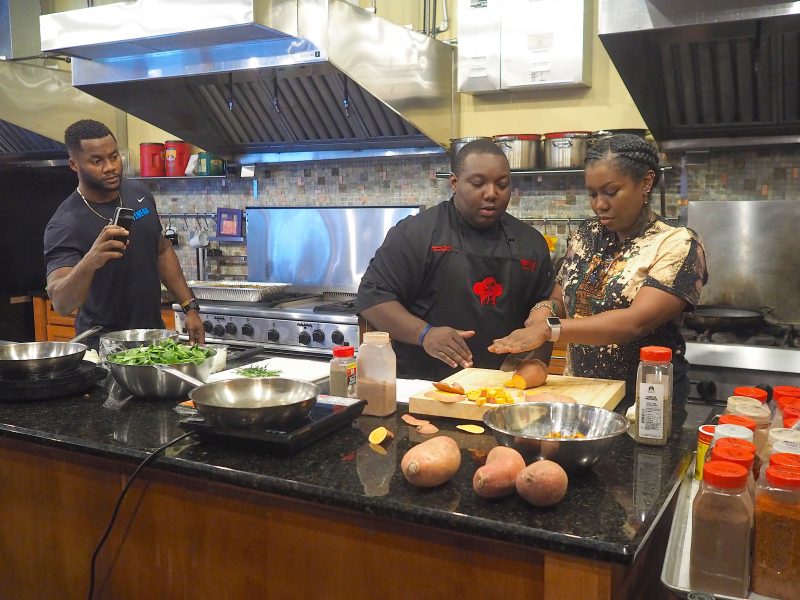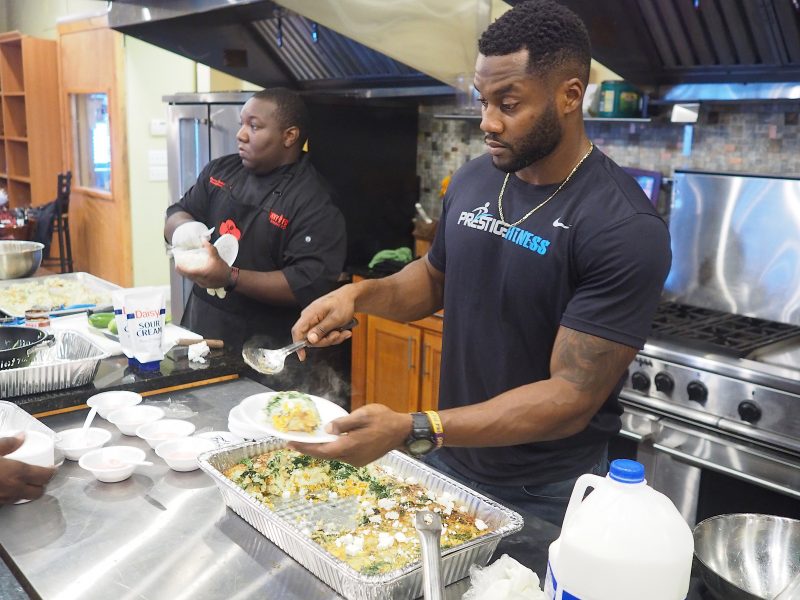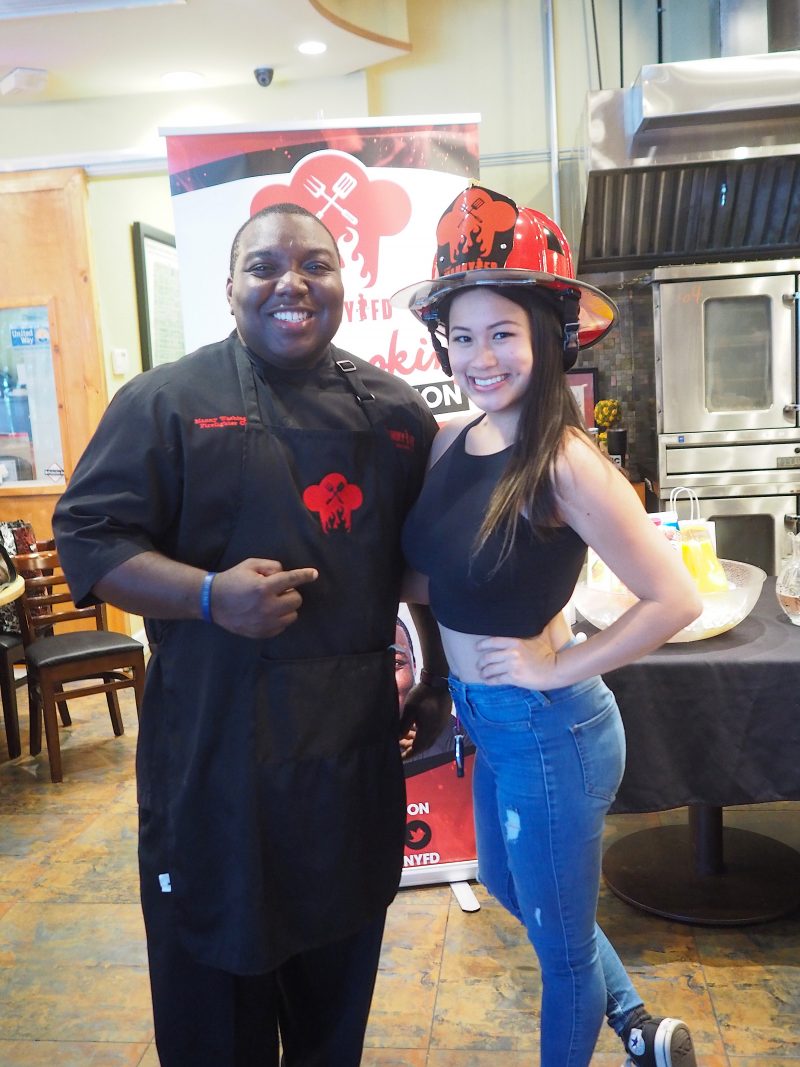 Vegetable Fritters with Chipotle Sour Cream demo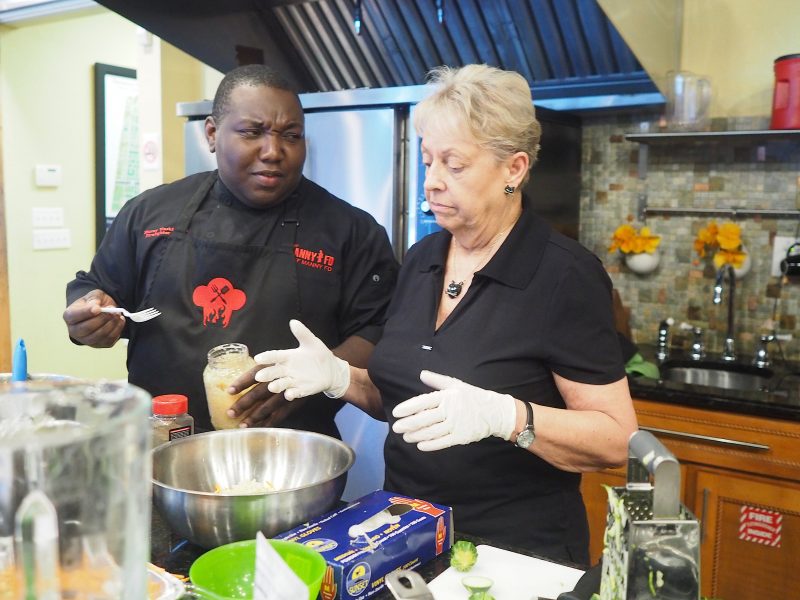 Hebni Nutrition Consultants, Inc.
2009 W Central Blvd, Orlando, FL 32805
(407) 872-1333