Aussie Mate Burger – Beef pattie, caramelized onion, grilled bacon, egg, American cheese, lettuce, tomato & beetroot on a sesame bun.
We were invited to The Golden Pod – Restaurant & Bar on International Drive (located next door to The Tilted Kilt) for a media preview with other local foodies and our experience was simply amazing.  The Golden Pod is Orlando's best kept secret.  They have high quality food and superior service in a pleasant environment.
Here are some interesting takeaways about The Golden Pod:
The owner is from Australia.
They make their own chocolate in house.
They serve grilled kangaroo but I wasn't ready to try it so I ordered the Aussie Mate burger (picture above) and it was really tasty.
You can print any photo on your coffee via cellphone.  Selfie lattes, anyone?
They are open daily until 2am.
For our appetizer, we ordered the crispy calamari and it was fried to perfection.
A Superfood Bowl – Brazilian acai, banana, almond milk and topped with granola, seasonal fruit, and pink chocolate pearls (optional).  Easily one of the best açaí bowls I've ever had.
My friend Gustavo (@dafoodie) ordered the Trio of Sliders and he tore them up!
– Pulled pork with slaw and spicy dressing
– Crumbled and chickened tenderloin, avocado and arugula
– Beef with cheese and tomato chutney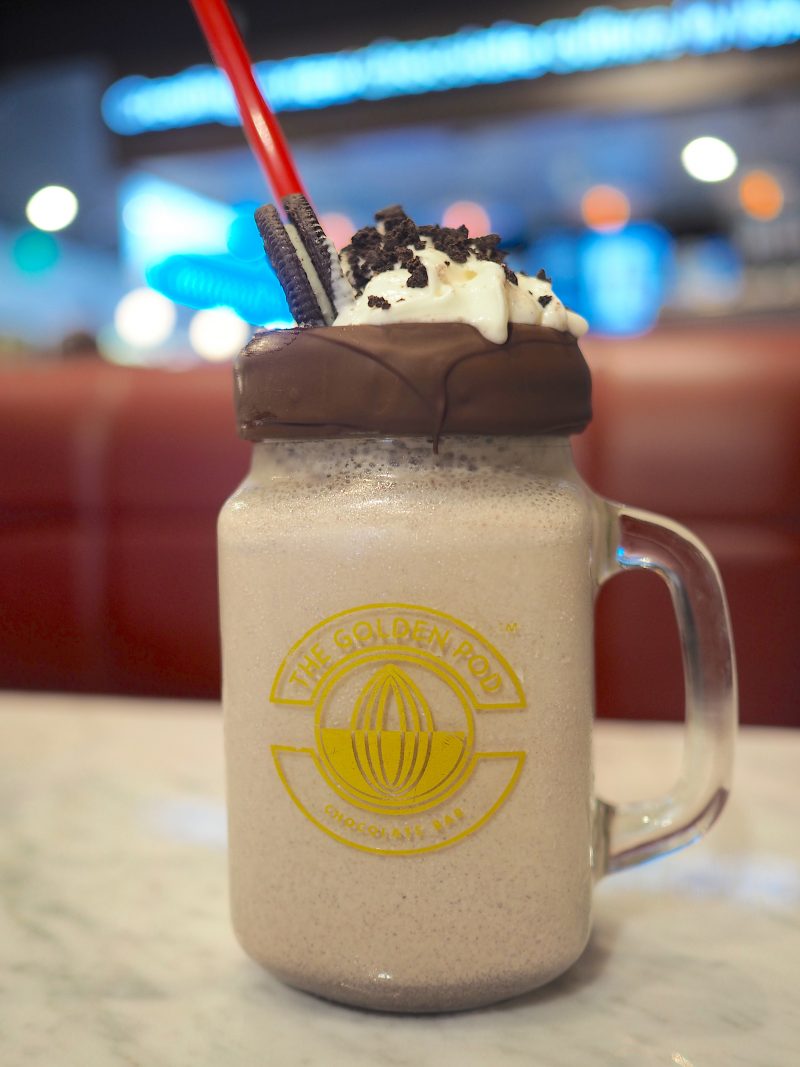 My friend Anthony ordered their Cookies 'n Cream Shake and he enjoyed it!
Gustavo's wife, Mary, ordered their Vanilla Love Pod and she loved it! It's a chocolate dome over vanilla ice cream, pear compote and hazelnuts.  Warm chocolate sauce is poured over the chocolate dome to melt it down before consumption.
For more information, please visit: thegoldenpod.com
The Golden Pod – International Dr.
7653 International Dr #100, Orlando, FL 32819
(407) 776-9206