Earlier this year, Wyndham Grand Orlando Resort Bonnet Creek announced the appointment of Wade McLamb as Chef de Cuisine at the award-winning deep blu Seafood Grille, a distinct Orlando dining experience fusing innovative flavors with locally sourced fare.
In his role at deep blu, Chef McLamb combines his southern style of cooking with the restaurant's focus on the freshest, locally sourced seafood and ingredients.
He joins the team from Emeril's at Citywalk/Universal Orlando as the Chef de Cuisine, bringing with him a strong background in seafood and southern cuisine.
"Chef McLamb's passion for southern flavors – and southern hospitality – combined with his expertise in fresh local seafood makes him the perfect fit for deep blu," said Robert Fohr, Hotel Manager. "Since its inception, deep blu has emerged as a seafood staple in the Orlando community and we are excited to bring Chef McLamb's perspective to an already vibrant experience while maintaining the expert service our guests expect."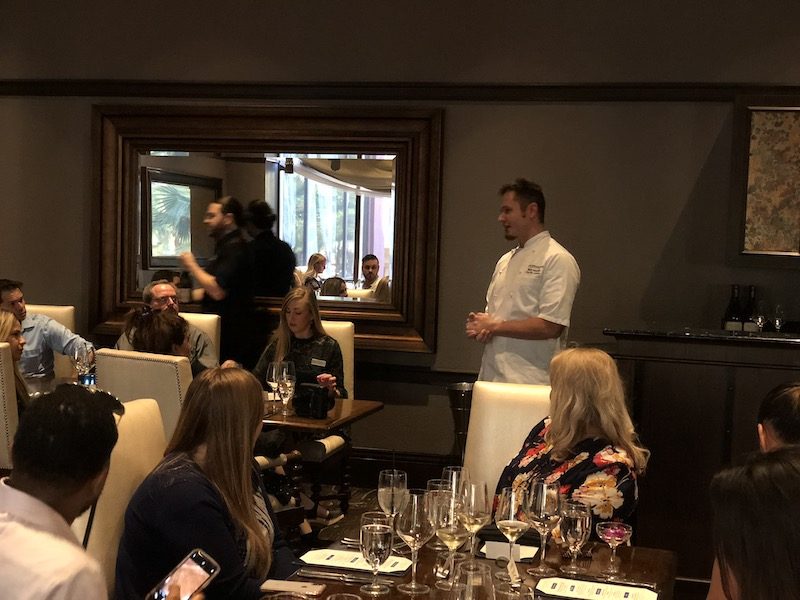 Deep blu Seafood Grille offers a one-of-a-kind experience dedicated to distinct flavors and sustainable fare, featuring fresh Atlantic seafood and mouthwatering sushi sourced through local seafood vendors, and top-grade meat, poultry and produce from local farmers.
The restaurant is located on the lobby level of the Wyndham Grand Orlando Resort Bonnet Creek, with sweeping views of the resort's private 10-acre lake and area fireworks.
Chef McLamb started his culinary journey at an early age in a local sandwich shop. He began his creative culinary career as a Sauté' Cook at one of Raleigh's finest steakhouses, J. Gilbert's and has since held roles at The Oceanaire Seafood Room and Rick Erwin's Nantucket Seafood Grill, a perennial award winner for fresh seafood in South Carolina. He is a graduate of the Johnson & Wales Culinary Program.
Tell us about your childhood – what are some favorite memories around food growing up?
My Grandmother use to cook for me and my two sisters..simple foods like boiled potatoes, corn, shell beans, collards. She would go to the farmers market and come home with a car full of vegetables. We would sit on the back porch and clean what she brought home and then go into the kitchen to cook! My mother cooked good food but never used enough salt! We all would salt our food first before even tasting it. I guess it's where I learned the importance of salt.
What were some of your favorite dishes growing up?
BBQ, Sushi, Grilled Cheese, Mom's BLT's
What characterizes Southern cuisine for you?
Smoked Meats, Jams, pickled vegetables, Grits, Braised greens, shell beans, and corn
What inspired you to become a chef?
I enjoyed the fast paced environment of working in sandwich shops where I had my first few jobs. I got bored with doing the same things every day and really just wanted to learn something else.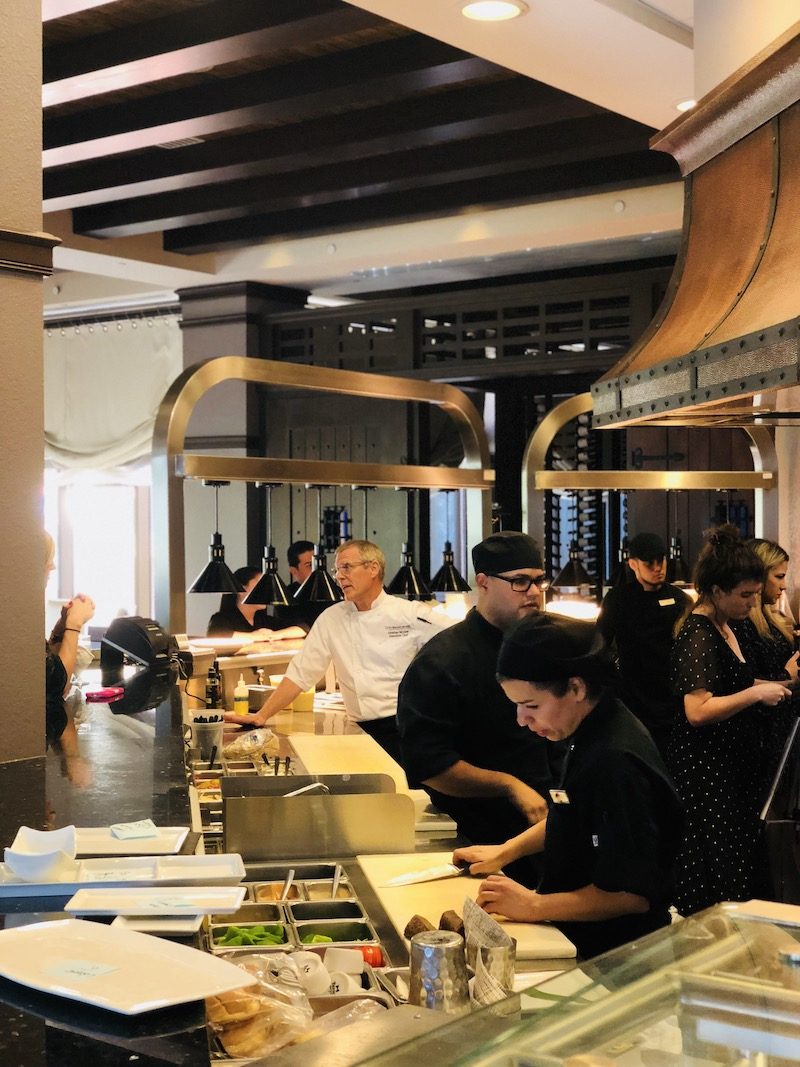 What challenges did you have to overcome initially when you first began?
My first sous chef job, I had great fundamentals, but didn't know a lot about pairing foods and what's in season. I did a lot of reading and experimenting with classic dishes but putting my own twist on them.
How do you bring your personality to the dishes at Deep Blu Seafood Grille?
Our new menu items are reflective of what I like to eat. They're also kind of a collection of what I've learned over the years and what I've gotten best at preparing.
What do you like most about the menu and overall restaurant of Deep Blu?
It is a chef driven seafood menu. I couldn't ask for anything else.
How is life in Florida so far compared to living in North Carolina?
First thing I noticed was how hot it is! I'm finally used to that and love it here! The only thing I miss are the mountains. I was a competitive mountain biker, so I miss that. I love the variety of things to do in Orlando!
What are some cool hobbies or things you like to do outside of cooking?
Cycling..dirt mostly but also road. I still get out now and then.
When you are at home, what do you cook for a "down home" meal?
I don't really cook at home..I live alone, so it's hard to. I love to go out and eat also, so it's a no brainer. I don't think I've lit my stove this year lol!
What are some of your favorite places to visit locally in Orlando?
I love going to Pointe Orlando for Improv and BB King's. I'm a huge fan of comedy and love good music. Restaurant wise..Pig Floyd's, Hawkers, Black Bean Deli, Ellie Lou's BBQ, Pho Real, Taco Norteno are some of my favorite spots to eat. Crafted Block and Brew is where I go for a beer or bourbon usually.
deep blu seafood grille at Wyndham Grand Orlando Bonnet Creek
14651 Chelonia Parkway, Orlando, FL32821
(407) 390-2420
deepbluorlando@wyndham.com
http://www.deepbluorlando.com/