The long-time favorite Viet Garden, one of the first Vietnamese restaurants in Orlando's Mills 50 District, recently changed hands to new owners, Mr. and Mrs. Vi Tu.
Mrs. Vi Tu after 18 years working in the nail salon business, decided to take her love of cooking full time through this new venture with her husband, who thankfully has restaurant management experience locally.
There are a few special Vietnamese dishes you can now find at Viet Garden but nowhere else, such as: Vietnamese fried rice cake (banh bot chien), special Vietnamese crab and shrimp udon noodle soup (banh canh cua), and many others to come. She is working on creating new special unique dishes that hopefully will bring high satisfaction to her customers.
We recently tried a few of their new dishes on a recent visit.
The special chicken and fried rice dish was superb – a nice dark quarter leg of chicken with house fried rice – it is not fried in a traditional sense, but cooked in its own oils. The chicken was juicy.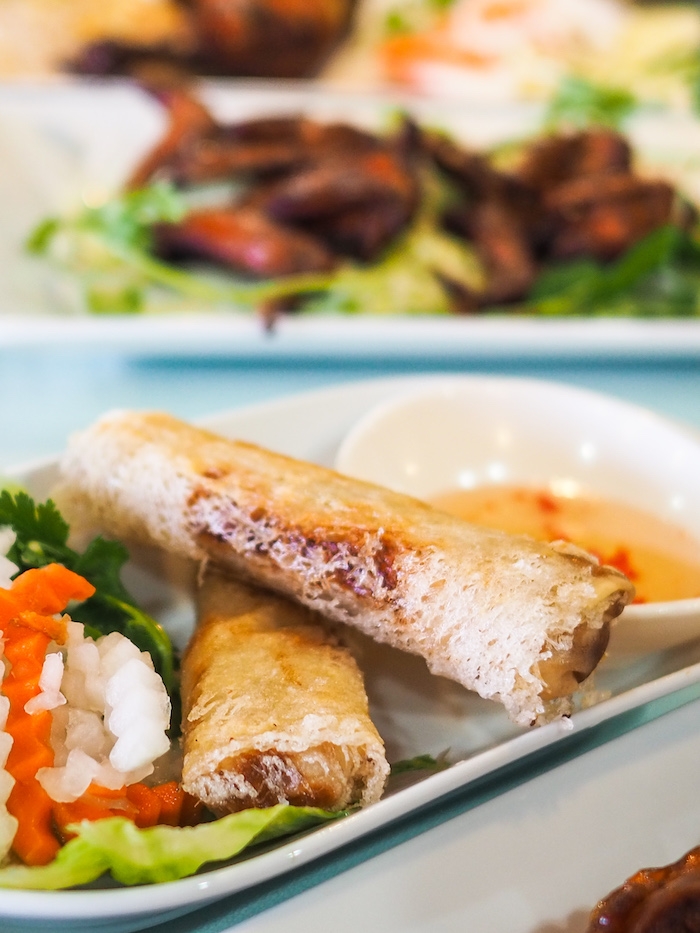 I loved the shrimp, crab and pork fried Vietnamese spring rolls, which used a slightly different style of wrap than typical Vietnamese spring rolls.
Another special is the Vietnamese roasted quail appetizer served with salt, pepper, and lime – a crispy, crunchy delightful dish, perfect for eating with beer.
Mrs. Tu tells us that she began to find her love of food through her mom's dishes.
"In my early childhood, I became very fond of the traditional Vietnamese dishes like clear noodle soup, pho, and congee."
"Some dishes I began to enjoy cooking are Hu Tieu Nam Vang, shrimp crab spring roll, and last udon noodle soup with crab. This inspiration came early on from my mother when I ate her cooking and along with my family to take care of, I want to give them the best through my cooking."
When asked what is the secret to good Vietnamese food, she says that "with cooking good Vietnamese food, there is no secret. When I cook, I put all of my passion into it with the intention of giving my best to my customers."
Viet Garden
1237 E Colonial Dr, Orlando, FL 32803
http://www.vietgardenorlando.com/