We were invited to the new King Cajun Crawfish of Orlando in Dr. Phillips for their grand opening media night.
The owners opened up their first King Cajun Crawfish of Orlando back in 2010 after relocating to Orlando when Hurricane Katrina damaged their hometown.  They are proud to bring their family's modern twist of New Orleans to the Sunshine State.
This is their fourth location with the other three locations in Mills 50, East Colonial, and Cocoa Beach.
Catfish po' boy
Chicken po' boy
Oyster po' boy
Calamari po' boy
Shrimp, clams, mussels, sausage and corn boil
Crawfish, sausage and corn boil

Gumbo
Wings
French fries
Sauce flavors.  The Shabang sauce is a mix of all the flavors and their most popular choice.
Beignets and vanilla ice cream drizzled in chocolate and honey.

Milk teas: honey dew, coconut, and taro.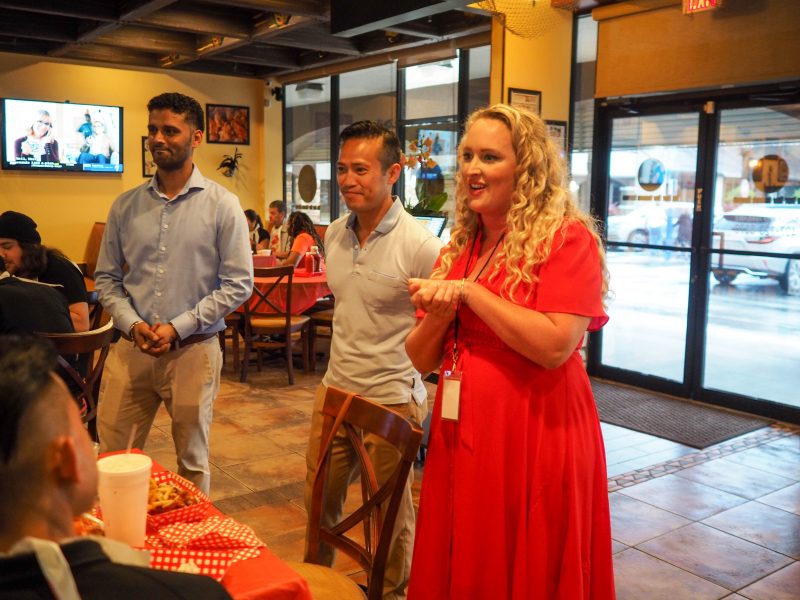 Manager, owner Tuan, and PR Tasha.
King Cajun – Dr. Phillips
7637 Turkey Lake Rd. Orlando, FL 32819
407-723-8870
kingcajuncrawfish.com