We were invited to Capa at Four Seasons Resort Orlando to try their new fall menu items prepared by Chef Gabriel Massip and his team.  The new dishes were inspired by the change of seasons, such as the Pato which is made with a pork and bean ragu from Asturias, a Northern region of Spain and Chef Gabriel also incorporated some more traditional Spanish tapas and entrees, including the Tortilla de Patatas and the Arroz Con Pollo.
Capa, located on the rooftop of the 17th-floor resort, has become one of my favorite places to dine in Orlando.  This steakhouse & bar serves fresh Florida seafood, boasts expertly grilled cuts from their wood-burning grill and unique Spanish influenced cuisine in a vibrant and romantic setting.  I have enjoyed some of the best Spanish tapas and steaks here along with great service.  Their attention to detail in everything they do is outstanding.
We started our evening off with a charcuterie board consisting of chef's selection of artisan cured meats.
And then we moved on to try their new fall menu items.
Here are their new fall menu items (all of which were AMAZING):
1. Tortilla de Patatas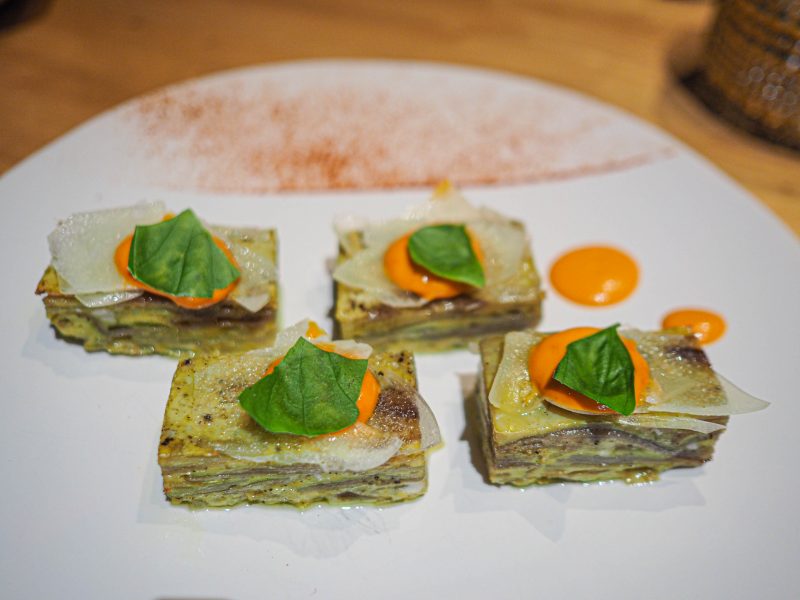 Spanish Omelet, Piquillos, Zamorano Cheese, Cage Free Eggs
2. Pescado

Chilean Seabass, Vermouth Crema, Daikon Radish, Fish Jus
3. Arroz Con Pollo
Airline Chicken Breast, Culantro Sofrito, Calasparra Rice, Truffle Goat Cheese
4. Pato
Pekin Duck Breast, Fabada Asturiana, Quince, Aji Amarillo
5. Verano Gin Tonic
 Hendrick's Gin, Fever Tree Elderflower Tonic, Cucumber, Rose, Citrus, Botanicals
We also enjoyed these delicious dishes from their menu:
1. Patatas Bravas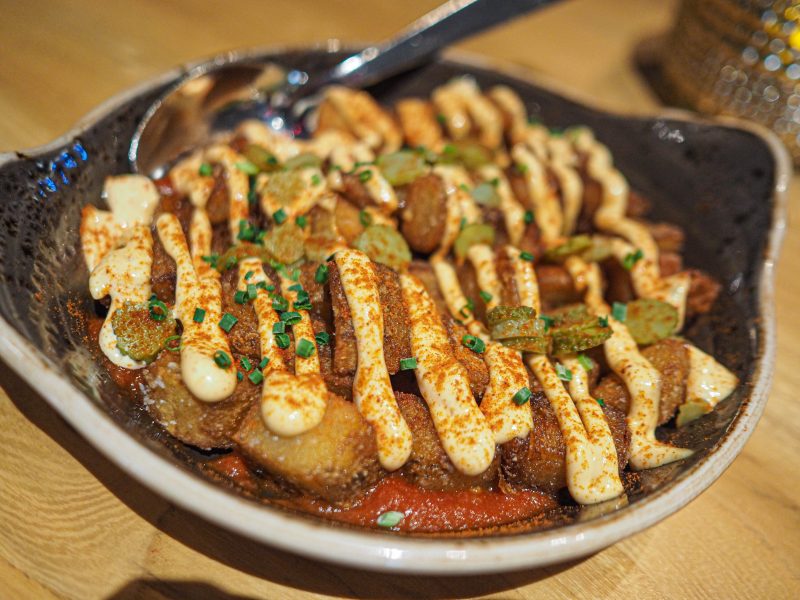 Potato, Chipotle Aioli, Paprika Tomato Sauce, Cornichons
2. Pulpo
Octopus, Paprika, Garbanzo Beans
3. Porterhouse Steak
A 32-ounce cut of prime beef from Creekstone Farms, Arkansas City, Kansas
4. Iberico Pork Chop
12-ounce Chacinerias Diaz, (Extremadura, Spain)
5. Sauces
Bernesa, Rioja, Jerez, Verde, Capa Steak Sauce, Truffle Butter
6. Sides
Judias Verdes – Green Beans, Sorrel, Marcona Almonds, Cranberries
Setas – Mushrooms, Sabayon
7. Dessert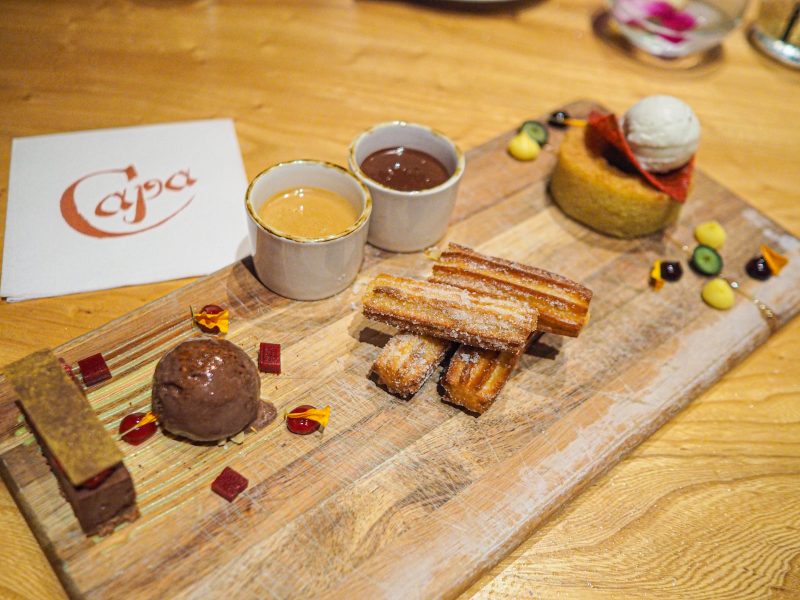 Guindilla – Chocolate Cream, Reus Hazelnut, Spicy Chocolate Ice Cream
Churros De Madrid – Chocolate, Dulcey
Arbequina Olive Oil Cake – Lemon, Blackberry, Yogurt Sorbet
During dinner you can take in some of the best views in town at their sophisticated rooftop lounge, complete with sleek banquettes and its own outdoor terrace.
Here is the gorgeous cotton candy sky that I witnessed while I was there.  You can also catch spectacular views of the nightly Walt Disney World Resort fireworks right from here too.  Be sure to check out the Disney Calendar for times and dates.
Overall, always an amazing experience at Capa and highly recommended.  They are open to the public.
Capa at Four Seasons Orlando
10100 Dream Tree Blvd, Orlando, FL 32836
(407) 313-7777
fourseasons.com/orlando/dining/restaurants/capa/dinner/