We were invited to Charley's Steakhouse for an elegant four-course dinner hosted by Talk of the Town Restaurant Group celebrating Rosemary's Challenge ambassadors and honorees from Special Olympics Florida.  We enjoyed an evening full of inspiration, great food and wonderful company.
Did you know that more than 52,000 unified partners and athletes with intellectual disabilities compete in year-round sports competitions at no cost to them or their families? By raising funds, even more athletes will get to experience the joy of sports through the programs of Special Olympics Florida.
Talk of the Town Restaurant Group is proud to have raised over $60,000 as part of the 2019 Rosemary's Challenge finale dinner.
Here are some photos from the event:
Colossal U-8 Shrimp Cocktail – housemade cocktail sauce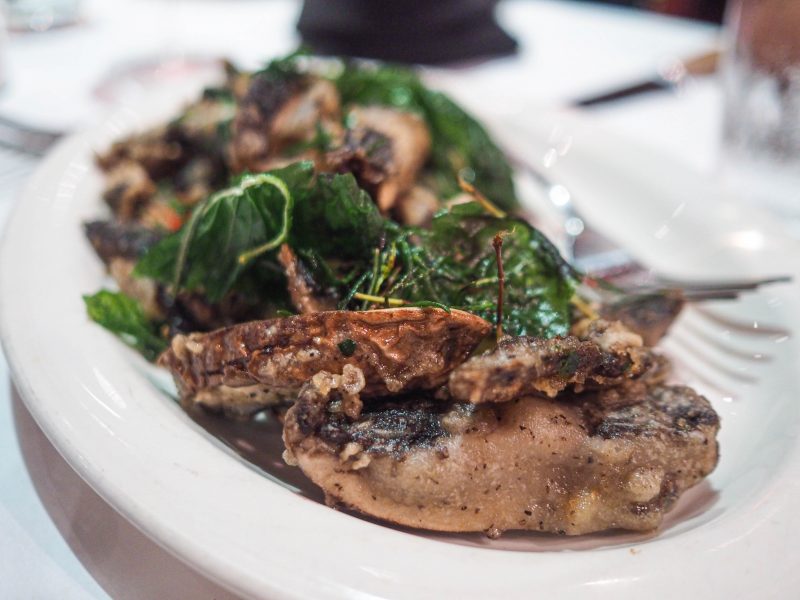 Crispy Portabella Mushroom Fondue – applewood smoked bacon, scallions
Steakhouse Baby Wedge – bacon, tomatoes, housemade ranch dressing
Creamed Kale and Bacon
Cheddar Mashed Potatoes
Center-Cut Filet Mignon – creamy cognac-cracked pepper sauce
Broiled Caribbean Lobster Tail – lemon, drawn butter
Sweet Butter Cake – bourbon pecan ice cream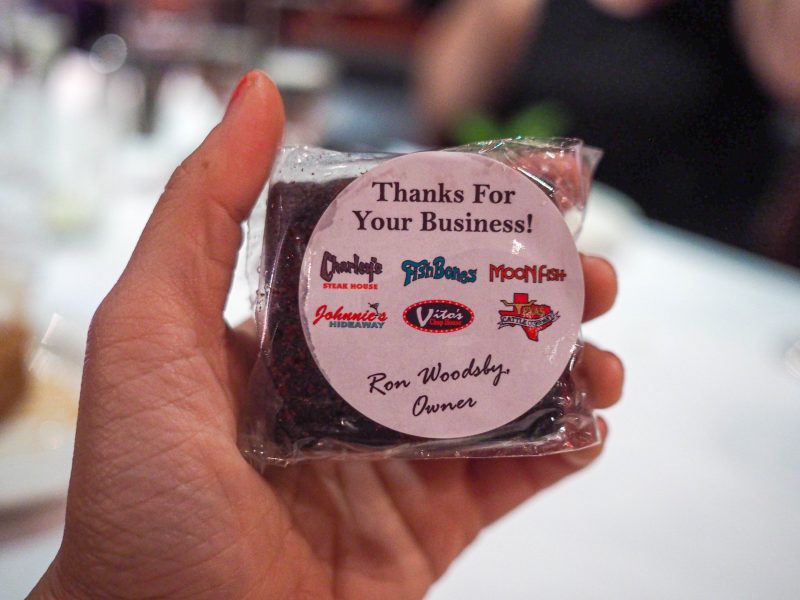 Housemade brownies were personally handed to us by the manager.  Great customer service!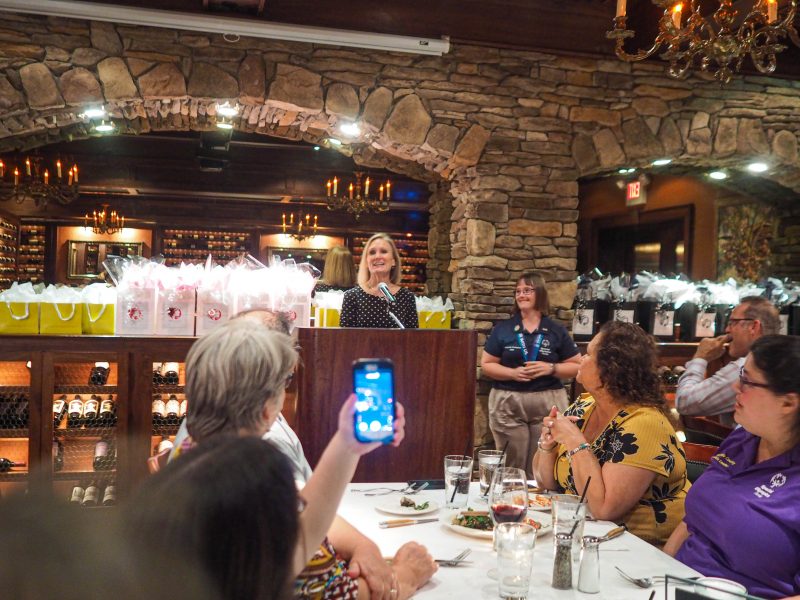 All of the Talk of the Town Restaurant stores currently participate in a "Round Up for Charity" program each month asking guests to round up their checks to the nearest dollar to support local charities throughout Central Florida. Some of these charities in the past have included the Ronald McDonald House, Orlando Magic Foundation, Special Olympics, Coalition for the Homeless, Habitat for Humanity, and more.
Charley's Steakhouse
8255 International Drive #100 Orlando, FL 32819
(407) 363-0228