Governor Ron DeSantis issued Executive Order 20-71, directing all restaurants and food establishments within the State of Florida to suspend on-premises food and alcohol consumption for customers. The establishments may, however, operate their kitchens for the purpose of providing delivery or takeout services.
Del Frisco's on International Drive has created a special prix fixe curbside pick-up menu for only $35 and I was invited to check it out, while maintaining a 6-foot distance at all times. This new special menu is available from 11am to 8pm daily and guests can receive an additional 10% off discount when ordering to-go.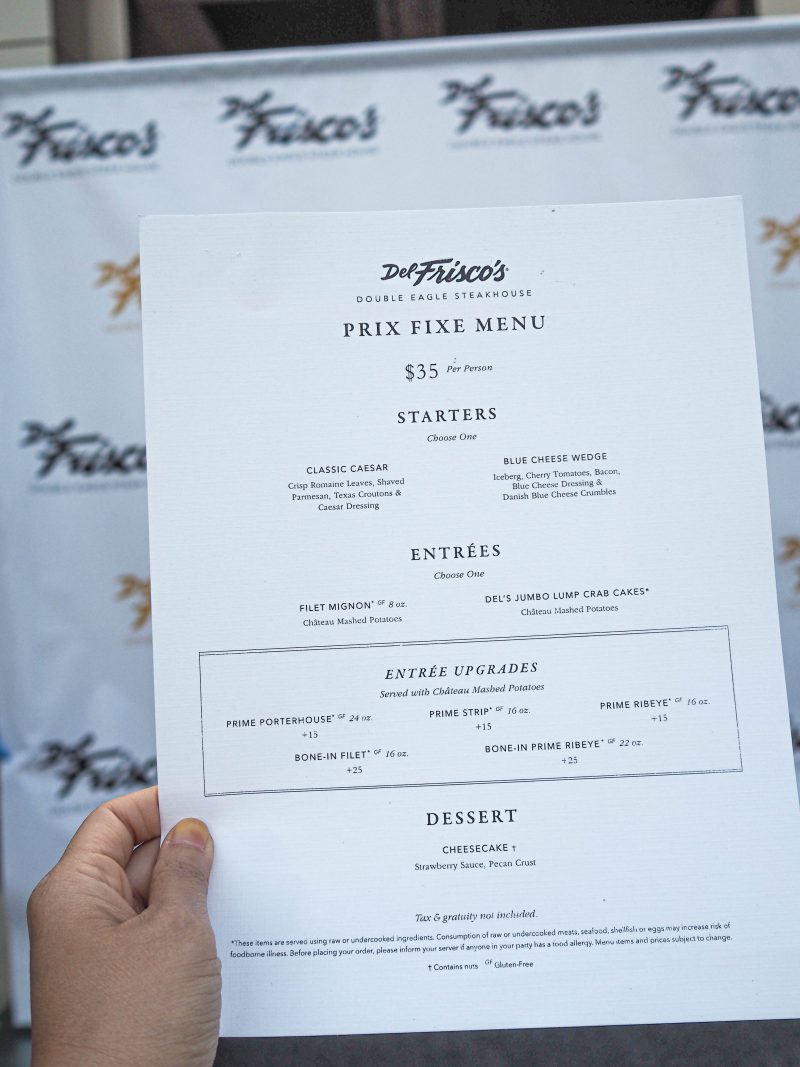 Then three-course curbside pick-up menu offers the choice between two starters – a fresh Classic Caesar or Blue Cheese Wedge, two exquisite entrees – Filet Mignon with Chateau Mashed Potatoes or Del's Jumbo Lump Crab Cake with Chateau Mashed Potatoes, and a delicious strawberry sauce pecan crusted cheesecake for dessert.  Each entrée can be upgraded for an additional price.
Amazing house bread, made fresh daily.
BLUE CHEESE WEDGE
Iceberg, Cherry Tomatoes, Bacon, Blue cheese Dressing & Danish Blue cheese Crumbles.  It was crisp and delicious.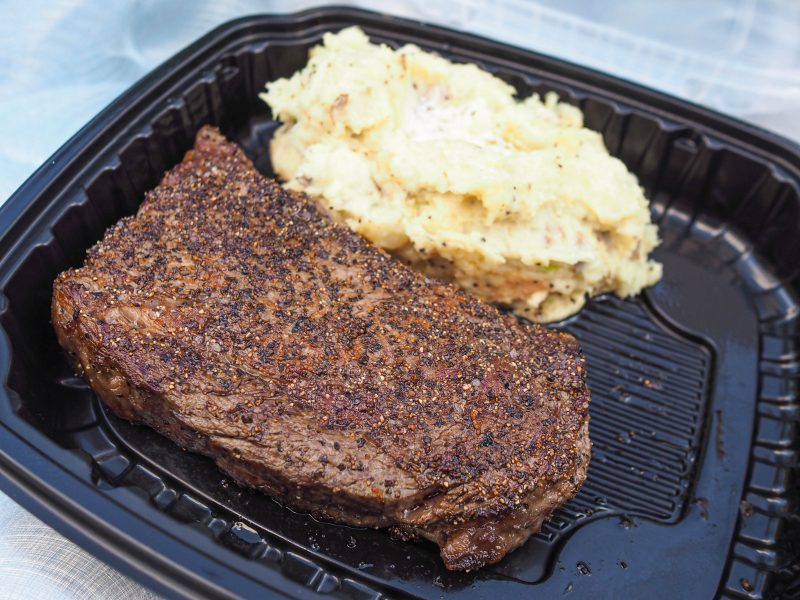 CHEESECAKE
Strawberry Sauce on the side, Pecan Crust.  It was heavenly.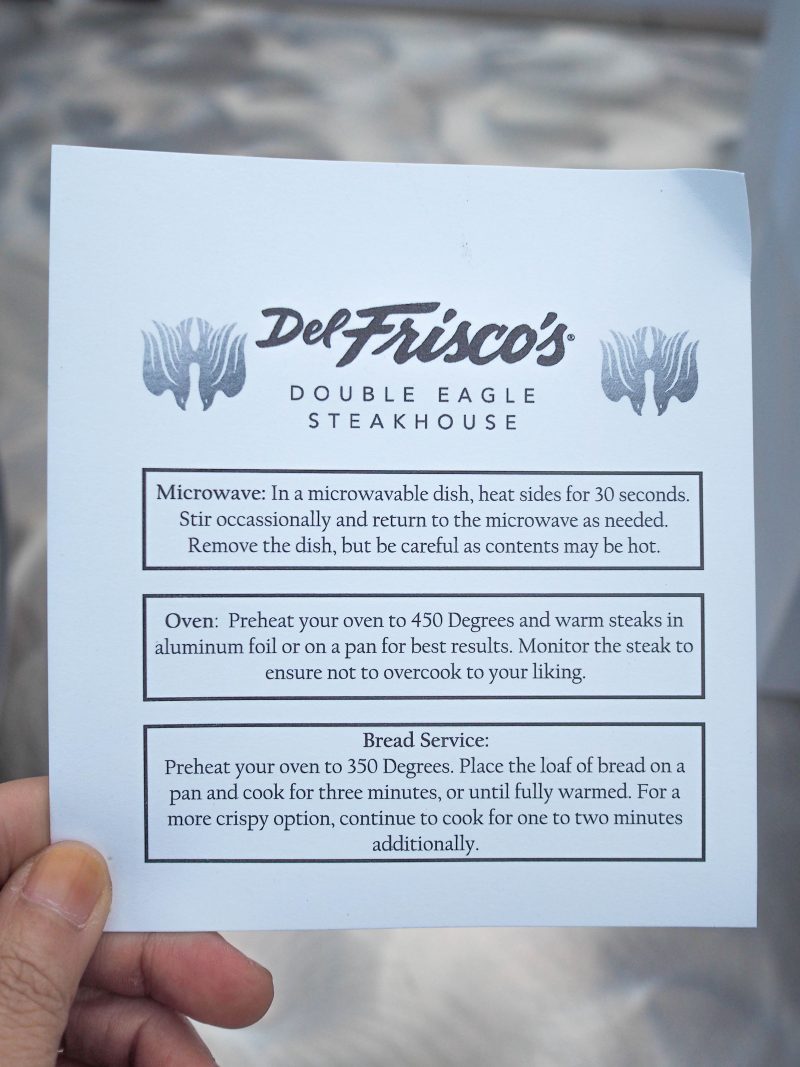 The regular menu is also available for to-go orders from 4pm to 8pm daily.  All wine bottles are discounted at 50% off and can be ordered for take-out as well.  Guests can also visit the Del Frisco's website and purchase a variety of grocery items such as: steaks, lobster, shrimp and lots of high-quality, fresh produce.
Delivery options will become available in the near future.
For more information, please visit: delfriscos.com/steakhouse/orlando/menus/go/
Del Frisco's Double Eagle Steak House
9150 International Dr, Orlando, FL 32819
(407) 351-5074
http://delfriscos.com