Taverna Opa and Tapa Toro will be extending the 3 course menus as "Keep the Magic" at both brands through December 30th. Three-courses for $35 – with  $1 donation from each menu sold going to support local charity, One Heart for Women and Children.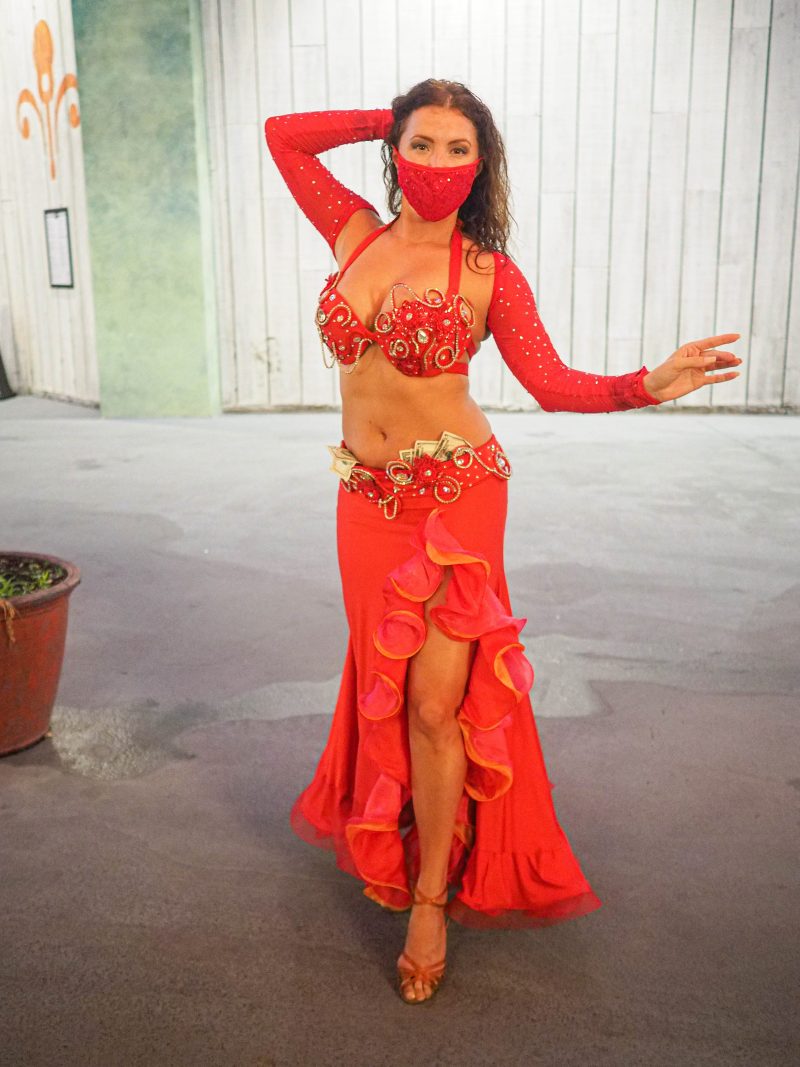 Taverna Opa's Magical Dining menu offers authentic Greek cuisine with nightly belly dancing entertainment.  Guest can enjoy fine Greek cuisine in a festive atmosphere and dance alongside the belly dancers as a confetti of napkins surround you.  Everyone is encouraged to participate – the more the merrier!
Taverna Opa
Menu Highlights
Crispy Calamari
– Crispy fried with lemon.
Lamb Chops (GF)
 – Marinated for 36-hours with fresh herbs and garlic, served with Lemon Potatoes and YiaYia's vegetables.  I normally do not eat lamb but I actually enjoyed their lamb chops.  The taste was very similar to steak.  It was not gamey at all because they use domestic lamb which is the most expensive, high-quality lamb that is fed grass and corn.
Flaming Saganaki cheese
Tapa Toro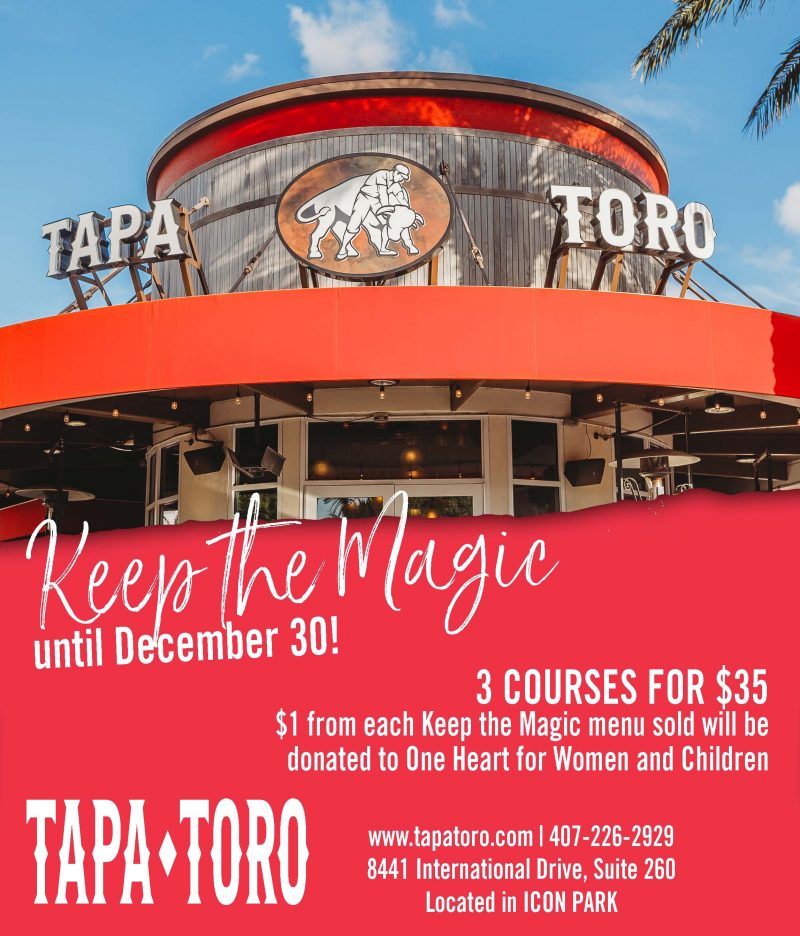 Menu Highlights
Seafood Paella, the quintessential Spanish rice dish, is expertly prepared with a very generous amount of fresh seafood, including: shrimp, mussels, calamari, clams, and chorizo. For the full signature Tapa Toro experience, I suggest sitting at their 12-seat paella pit from where you can watch the Flamenco dancers and enjoy your delicious meal.
My dining companion ordered the Skirt Steak and Truffle Frites, an excellent cut for the grill and further enhanced by being cooked to at least medium, which we learned, allows for caramelization and tenderizing. The house-made Chimichurri offered the perfect balance by adding a touch of acidity and brightness to this powerhouse of a dish.