It's September 24th today – officially two months away from Thanksgiving and the official holiday season – for those of us looking to entertain our family and friends for the holidays, make sure you get your upgraded/updated/new appliance orders in ASAP as there may be some lag time due to shipping and logistic issues – see below from local Orlando's Southeast Steel Appliance Warehouse.
If you or your family members are going to be doing a lot of cooking for holidays, now is the time to shop – not late October or November to find what they need.
Some items will have to be ordered, and that is taking much longer than normal. Also, if you are planning to re-model, do consider ordering any appliance packages much further in advance than pre-COVID.
Southeast Steel  Appliance Warehouse is a local family owned and operated appliance business serving Central Florida since 1940.
Today, the appliance warehouse showroom displays over half a football field of brand name appliances, carrying the latest models of the most popular American and European brands and maintains an extensive inventory of the most popular models.
Stu Kimball, owner of Southeast Steel, mentioned to us about how people come in daily and scratch their heads, AMAZED and CONFUSED when they tell them there is a waitlist on most appliances across the Country.
A big reason is due to a chip shortage, which happened when chip makers were forced to close their facilities during the pandemic. That closure created a back log. In fact those little chips that Cars, Computers, and Cellphones are in dire need of, so are the electronic panel in most ranges and other appliances.
Stu tells us, "If someone is looking to entertain this Holiday Season – they need to shop NOW, get their name on the waitlist for certain products, or they will be highly disappointed come November."
Depending what product and brand you are buying, Kimball says the appliance could be delivered anywhere from the next day to sometime next year.
Not every business in Orlando can boast that they have been around since 1940, but Southeast Steel has been able to buck the trend and continue going strong over the years.
For over 80 years, that success is credit to their motto and mission to "give every customer a superior appliance shopping experience at competitive prices through experienced and knowledgeable sales consultants and a wide assortment of appliances from well known manufacturers."
Many of these sales consultants have worked at Southeast Steel for decades.
"Since COVID impacted us, the hot trend is to upgrade your home. So the DEMAND for new appliances hasn't slowed down since the start of COVID. On the contrary, it is greater than it's been in several years!"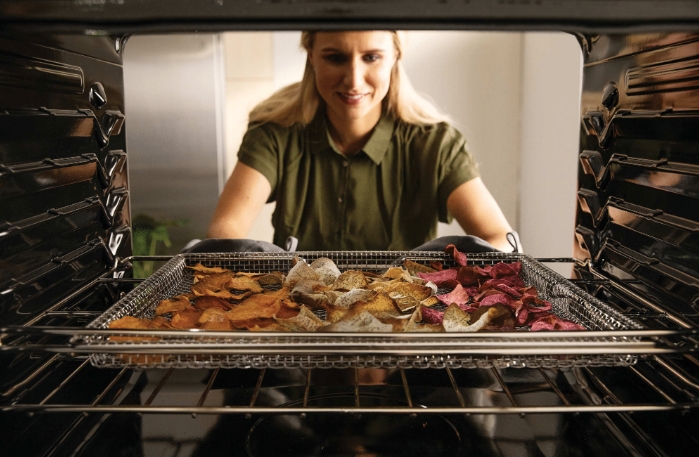 Southeast Steel since the Pandemic
Southeast Steel has grown since the pandemic and has captured many new customers that were typical Home Depot and Lowes customers.
"They leave their money at the big-box stores, are promised 3-4 weeks the products will be in, then after months of waiting, confidence wains and they decide to shop around."
"Then, when they come to us for the first time, most are amazed. We either have it, have something similar that they can get now, or make the experience so much better, that they prefer to wait it out for the perfect appliance with us."
The company plans a HUGE expansion of warehouse space in the next year to ensure they keep plenty of inventory. And in fact, they have over 3 ½ million dollars in inventory in stock now – ready for delivery with a large selection of brands, and if you can't get what you want, they can at least compare features and make suggestions of what they do have that compares.
Status Update on Appliances on Hand at Southeast Steel
Currently, Southeast Steel has everyday ranges including GE, Frigidaire, LG, and more coming in daily. As for the higher-end ranges, there are some inventory with Bosch, Thermador, Viking in stock. WOLF is hard to get at the moment and still filling backorders. We do have the "King of Ranges" the 48″ Dual Fuel Pro Range w/ sous vided with the newest line – the Signature Kitchen Suite (SKS Line by LG) 
In the News: Ripple effect: From chips to truck drivers, shortages trickle to consumers – https://www.mynews13.com/fl/orlando/news/2021/09/10/ripple-effect–from-chips-to-truck-drivers–shortages-trickle-to-consumers